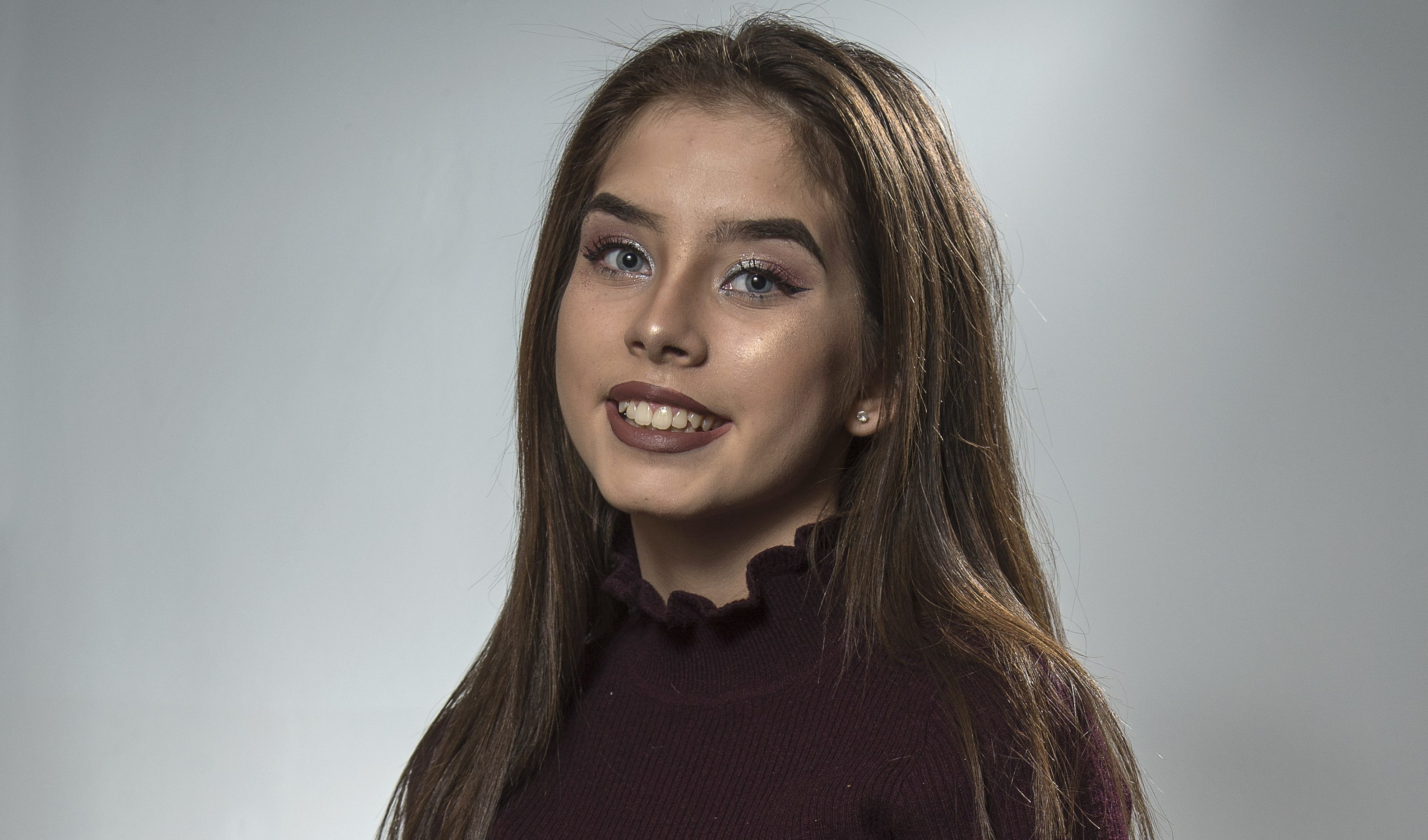 A GIRL knocked down in a horror road accident was saved by the off-duty doctor driving the car that hit her.
Distracted by her mobile phone, Morgan Maclean, 16, stepped into the path of the Volvo in front of her screaming pals and was sent flying.
Incredibly her life was saved by the mystery medical professional who'd been driving the car.
He helped clear her airway and assisted until paramedics arrived to race her to hospital.
Morgan – who only weighs seven stone – fell into a coma with a bleed on the brain and a shattered pelvis following the incident.
But medical experts have been clear the doctor's early intervention probably saved Morgan's life.
Now Morgan and mum Tricia are issuing an appeal for the Good Samaritan to get in touch so they can thank him and give him a huge hug.
Morgan said: "I firmly believe I would not be alive today if this doctor had not cleared my airways and kept me alive,"
Mum-of-three Tricia, 36, added: "I was told by paramedics that the driver was a doctor and his quick-thinking treatment saved Morgan.
"If he hadn't been there we may have lost our beautiful daughter.
"I will be eternally grateful to him.
"We know nothing about him but want him to know how much his quick action means to me.
"We would love to meet and thank him.
"We are not angry with him we only want to express our huge gratitude.
"I did managed to pass on a message to him through the police. We wanted him to know what agony he has spared us.
"Losing Morgan would have been so painful."
Following the accident in September, Morgan was rushed to the city's Raigmore Hospital, but doctors told Tricia they could not say whether she would make it.
Tricia said: "I only found out that Morgan had been hit by a car when I tried to call her on her mobile.
"I didn't get an answer twice and then a police officer picked it up and said, 'Your daughter has been hit by a car. You had better get to hospital'.
"I felt a wave of panic."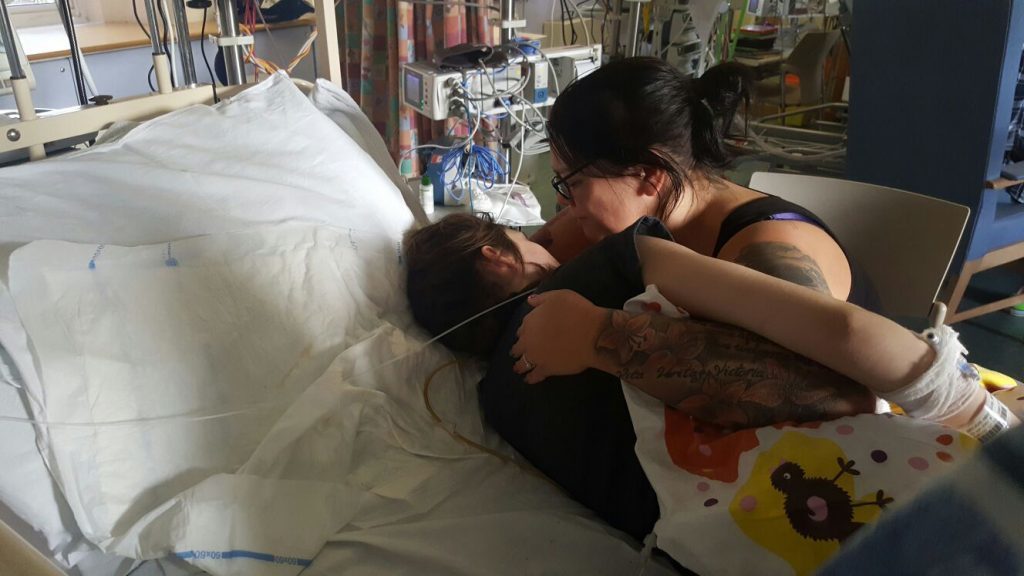 At the hospital she was taken into a side room and feared the worst.
Tricia added: "When I asked the doctors what her chances were they said they couldn't guarantee it.
"Her best chance of survival was to be flown to paediatric specialists at the Royal Hospital for Sick Children in Edinburgh.
"They explained Morgan would be transferred there by air ambulance helicopter.
"But the air paramedics had to fly there at a lower than normal altitude because of the bleed in her brain.
"We were living through a nightmare."
---
Do you know the life-saving doctor? email jboyle@sundaypost.com or call 0141 567 2776
---
The popular schoolgirl and huge Rangers fan was out with friends when she was knocked down.
"I think she was distracted and did not see the car coming," Tricia added.
"It was just one of those things that can happen to anyone.
"But throughout it all, I felt we were living from minute to minute and I was scared I was going to lose one of my children.
"We sat for three days at her bedside watching for the slightest movement or sign she would waken out of the coma.
"Then when she did wake I felt a huge wave of relief.
"It was then we knew she would make it."
Now back at Inverness High School, Morgan has amazed teachers with her progress.
"Watching her wonderful recovery has been incredible," Tricia added.
Local police sources have confirmed the driver "was a doctor who made a world of difference to the girl's survival".
Police Scotland added: "No-one has been charged in relation to a road traffic collision which occurred on Sir Walter Scott Drive, Inverness, around 11pm on Friday September 23 last year."
Support from the team Morgan loves
RANGERS fan Morgan was overjoyed to get a touching letter of support from team manager Mark Warburton.
She also received a get-well-soon card from Gers star Andy Halliday.
"I was thrilled he took time to do this because he is my favourite player," said Morgan.
Cheered by support from her heroes, Morgan, who has been travelling to matches on her grandad Roddy's supporters' bus since she was six, has continued to recover.
"It was brilliant to know that Rangers were there for me when I needed them," she smiled.
"I will treasure Andy's card and Mark Warburton's letter forever.
"The support I've had from thousands of fans on supporters' forums has been incredible."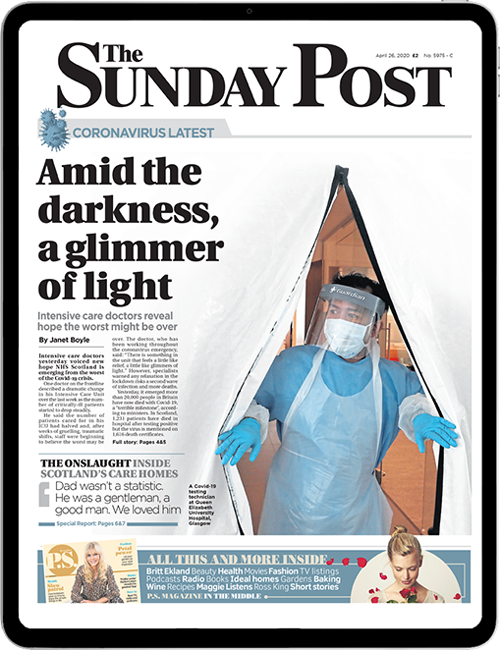 Enjoy the convenience of having The Sunday Post delivered as a digital ePaper straight to your smartphone, tablet or computer.
Subscribe for only £5.49 a month and enjoy all the benefits of the printed paper as a digital replica.
Subscribe