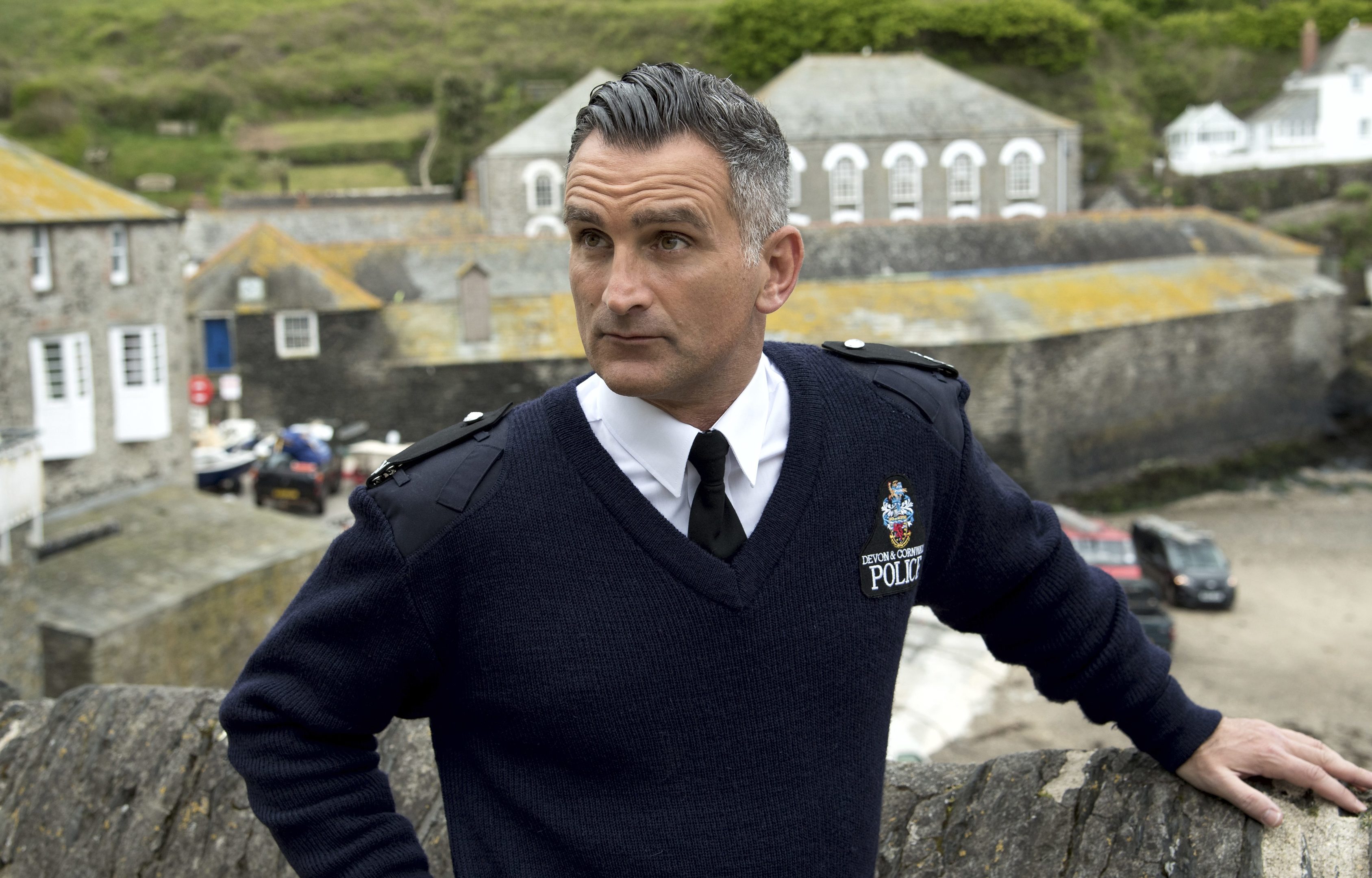 DOC MARTIN star John Marquez says the briefest of stays with the ITV hit has turned into a decade-long delight.
John plays bungling bobby PC Joe Penhale in the comedy-drama set in a sleepy Cornish seaside village.
This is the eighth series about the grumpy medic played by Martin Clunes. They're shot every two years and John has become a central character after joining to replace a previous screen copper.
"I went in to the third series having been told they were just doing one more," John told iN10.
"I'd have been happy to do one episode so one series was amazing. If you'd said to me then that I'd still be doing it 10 years later I'd have laughed."
This series looked to have started off a positive note with marriage on the cards for the usually unlucky-in-love policeman.
But, sadly, there was no happy-ever-after ending to the whirlwind romance with Janice, Doc Martin's nanny.
"He was soon back to his normal, lonely self," smiles John.
John's a lot happier than jilted Joe, though, as filming in gorgeous Port Isaac, which doubles as fictional Portwenn, is a constant delight.
"It has all become very, very comfortable. I think Martin would say that in the first series there was a bit of discomfort.
"Some people weren't necessarily happy with the show taking over the village.
"Now it's really settled down and just about everyone is very happy.
"I'm sure there might be one grumpy old lady somewhere, but generally there's a really nice feel.
"So many people come to watch us film now, including loads of American tourists who specifically come down just for that."
Despite the hordes, John insists Port Isaac hasn't suffered or lost its natural charm.
"I have a lovely place that overlooks the village and I sit there in the evening and think how grateful I am.
"It really hasn't changed. They haven't had to build or add anything.
"We just come, film and then leave it as we've found it. The unchanging nature is the beauty.
"Obviously they do have more tourists, so I guess the ice cream shop is probably doing better."
Such is the sleepy nature of the place, John says there's not even a real-life PC Penhale as there's no village bobby.
And he reckons any changes that have come about are just of the nature impacting many Cornish communities as moneyed outsiders snap up second homes.
That's evident in the varied accents he hears, although he insists he doesn't get any complaints about his screen accent which was helped along by his then-girlfriend when he joined.
Doc Martin has actually become a bit of a Marquez family affair as both his daughters Elsie, 16, and Jeannie, 11, have appeared.
"Elsie has been coming down since she was five and Jeannie since she was one.
"The pair of them have grown up there and they absolutely adore it.
"It's so nice to have somewhere that's become a part of their childhood. It'll stay with them forever.
"There was an episode about sickness in the school they were in. And Jeannie was an extra in this series, too."
John has had plenty of opportunities to tackle other roles.
In The Club, which followed the fortunes of six expectant mums, and Death In Paradise are just a couple of the other big shows we've seen him in since the last time he donned the police uniform.
And Guadeloupe-shot Death In Paradise – known in acting circles as one of the best jobs in telly – was a particular joy.
"I have Kris Marshall, a good mate of mine, to thank for that," adds John, who also features in the new series of Porridge.
"I only had one line – which was used over two episodes.
"So I hardly had to learn a script. The Caribbean was a long way – but there are worse places to work!"
Doc Martin, ITV, Wed, 9pm.