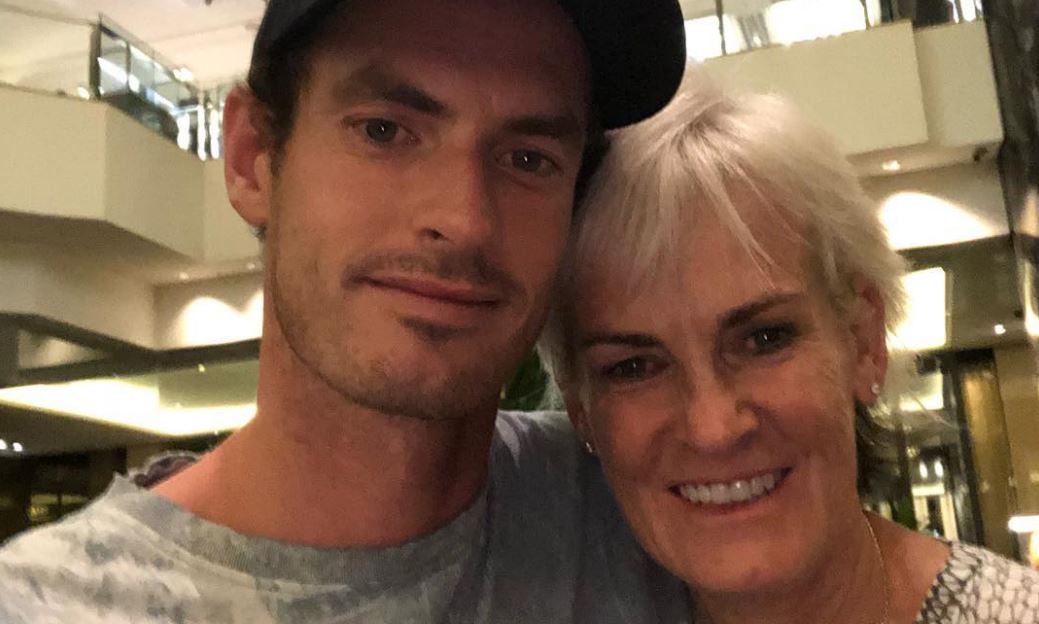 JUDY MURRAY has revealed her sadness and pride after her superstar son Andy announced his imminent retirement.
But, writing in the Sunday Post, she voiced hope that his glittering career will help inspire Scotland.
A tearful Andy revealed on Friday that the pain in his hip has become too much to bear and the Australian Open could be his final tournament.
In today's column, Judy, who is at his side in Melbourne, writes: "Though these are difficult days right now, I'm sure Andy will continue to have a huge impact on the world of tennis.
"I know he has inspired so many – young and old – to both watch and play tennis.
"And I will continue to hope that the powers that be will find a way to capitalise on his success to create a lasting tennis legacy in Scotland and help to make us a fitter, healthier and more ambitious nation."
Her comments came as tributes continued to pour in for her world-famous son.
Scottish rugby legend David Sole said the fact that Murray had been so successful during an era packed with so many tennis greats such as Rafael Nadal, Roger Federer and Novak Djokovic made his achievements all that more significant.
"Andy is an amazing character and is an incredible role model," Sole said. "He would make a fantastic ambassador not just for Scottish sport but for British sport in general.
"His record is phenomenal and he did it all not only with humility and good grace, but also with a dry sense of humour that marks him out as a true Scot."
Veteran Scots sports commentator Archie Macpherson said Murray's first singles title win at Wimbledon in 2013 was the most exciting sporting event he has ever witnessed.
"I have covered six football World Cup finals and four Olympic Games but Andy's win over Djokovic that day is the most nerve-wracking occasion I can recall," he said. "I was at my cottage in Fife with my wife and I couldn't even watch the last set on TV.
"I had to go out into the garden and take peeks at it through the window. It was the most demanding, engrossing and palpitating event I have seen in sport – and I wasn't even there.
"It is sad Andy is retiring and without injury he would still have been at the peak of his career. He is truly inspirational."
Andy Murray was back on court yesterday, practising with Grigor Dimitrov at the Rod Laver Arena ahead of a first round match against Roberto Bautista Agut tomorrow that could be the final act of his glittering career.
His great rival Nadal expressed his sadness at Murray's impending retirement but backed his decision as the right move for his mental health.
Nadal said: "Of course it's very bad news. But when somebody like him, he achieved almost everything in his tennis career, is suffering like he's doing for such a long time already, and you feel that you are not competitive for the thing that really makes you wake up every morning and go on court with the passion to practise, to improve, and with a goal, then it is so difficult.
"Probably he is fighting to keep going since a long time. If he doesn't feel that the thing can go better, probably he does the right thing for his mental health."
Few people would have put money on Murray being the first of the "big four" of tennis to retire, and his imminent exit is a stark reminder that this golden generation cannot go on forever.
"It seems like he had not a very long career," said Nadal. "But he's 31. Ten years ago, if he retired at 31, we will say he had a great and very long career. We will miss him.
"But today it's him, tomorrow another one. We are not 20 any more. Our generation, everyone is more than 30."