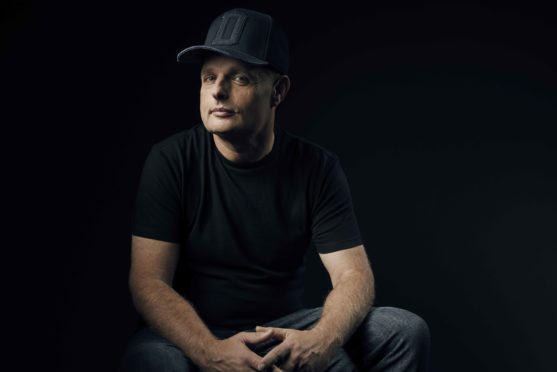 They're usually heard pounding out of speakers in nightclubs or at huge tropical gatherings in Ibiza.
But the timeless trance anthems that wowed revellers back in the nineties are taking on a new lease of life with full orchestral backing.
Ministry of Sound's classical experience comes to Glasgow's Royal Concert Hall next month, featuring special guest Dave Pearce.
The former Radio 1 DJ and expert on all things trance says he's delighted to be returning to a city that has long appreciated dance music –  from the sadly gone Arches to Braehead's Colours Fest and Saturday night GBX anthems.
"I've had so many gigs up here in Scotland," he says. "I remember being with Paul Van Dyk in George Square where we had 25,000 people there and he put For An Angel on and there were people crying!
"Glasgow was a really important destination for DJs from Europe and America, everyone loved playing in this city. It has such a great energy."
Half-Scottish (his mum was born in Edinburgh and worked at Glasgow's Royal Infirmary), Dave's had a long association north of the border, playing to thousands over the years at clubs around the country.
"I've always loved playing in Scotland and this should be quite an experience," he says. "The millennium was the biggest thing I ever did here. 99 going into 2000 was a really big deal and we did it live on Radio 1.
"The very first thing everyone heard was us coming live from Glasgow, a very noisy crowd chanting "Here we, here we, here we bleep go!" which we had to try and censor out!"
The looming threat of the Millennium Bug had cast doubts over the event, which saw thousands in attendance in George Square with millions listening in around the world.
Dave explains: "The doomsday forecasters had said all the computers would stop working so I had good old-fashioned turntables, CD players, mini-disc stacks and reels of tape just in case anything failed!
"Of course nothing happened, apart from us having a great party."
This time around, Dave's expecting a mixed crowd, bringing people who enjoyed what he refers to as the 'golden age of clubbing' back to relive the experience, but also attracting those wanting to hear the classic tracks in a different way.
"There's the people from the first time round, who maybe stopped going clubbing because they had kids and now they've grown up they can go to something like this," he muses, "and then some of them will bring their teenage kids who'll probably be slightly miffed that their parents are into something that's cool!
"Then there's the new generation as well who just want to come and hear it. It's an event for everyone.
"When I was playing these records back on Radio 1, we never knew that 20 years later we'd be sitting here with them still resonating with people's lives, they're timeless.
"That's what's amazing about some of this music, how people associate memories with it. Whether it's a trip to The Arches or a club in Inverness, Shetland, Ibiza wherever. It's music that's stood the test of time and to be able to bring it back is great."
---
Some of the tracks included…
The Chemical Brothers – "Hey Boy Hey Girl"
Dario G – "Sunchyme"
Faithless – "Insomnia"
Fatboy Slim – "Right Here, Right Now"
Moloko – "Sing It Back"
---
Dave's passion for music gives an additional element of enjoyment to the classical project.
While dance music is often made in small studios with seven or eight tracks to it, the full orchestra combines so many elements into a spectacular sound.
Dave recalls being amazed by Holst's The Planets after his dad bought him it, and says it's one of the factors that led him to trance music.
"Trance has so many classical elements in it," he says. "You've got the likes of Adagio for Strings and all of that.
"So to actually see the orchestra doing a trance song with the big string section, that's my personal buzz.
"I make records as well and we try to recreate it electronically but to actually see an orchestra do it will be amazing. It must be refreshing as well for the orchestra to perform something that's not in their normal zone.
"It's a full-on production. They've got it in the Concert Hall because it needs to be in a properly treated room acoustically to really experience the music."
With playing live, producing records and still keeping his hand in radio, Dave has devoted most of his life to music.
"I'm still driven by a passion for it," he says. "I've got a new album coming up, my last one went to number one on the UK dance chart and I was blown away by that.
"It gives you the energy to keep doing what you love. What I really love about the club shows is that it's a real mixture, we had 7000 in Sheffield last week and they were all about 20 and weren't even around when the records were made!
"A lot of kids go on YouTube and maybe they have a different way of digesting music. It's not necessarily old, it's just whether they like it or not.
"Back in the physical days we'd have gone 'that's in my mum and dad's record collection, I ain't touching that!' It's strange but good music is good music."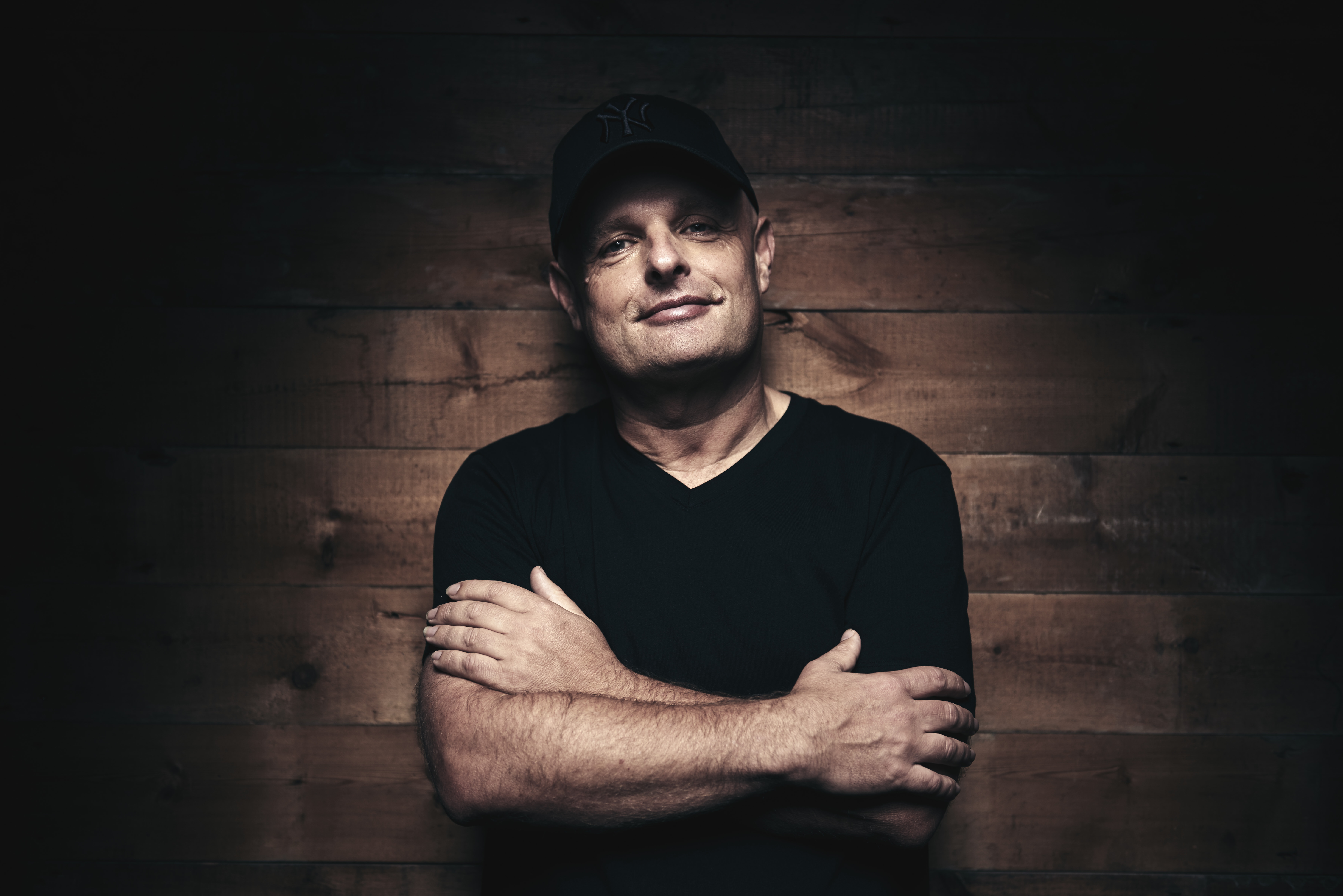 Dave has alos diversified over the years with a number of projects.
He's recently worked with Paul Oakenfold and Goldie for documentaries, and has even hosted a rave at an RAF base in aid of Help for Heroes, spinning the decks between two fighter jets on stage.
He admits he still feels the "incredible buzz" of putting on a show for a crowd, saying there's nothing that beats it.
"You're trying to manipulate the evening, creating highs and lows," he explains. "You have to be able to take the risk of bringing it down so you can impact when it's really big.
"A good DJ set twists around with people's emotions as well as the pace of the music.
"It's very close to conducting an orchestra, you're planning in your head what you're doing in 15 minutes and you're wanting to make sure of the peaks and troughs.
"It's such a good feeling when you do, if you like, push that button and create a euphoric moment. Trance music has an added hairs on the back of your neck job."
Ministry of Sound: The Annual Classical, Glasgow Royal Concert Hall, June 8
---
"Radio will succeed if it's interactive"
A former Radio 1 host, Dave admits radio has a real challenge ahead of it to keep attracting listeners in an age where music can be streamed instantly online.
"Sometimes you get very pioneering management and sometimes you don't," he says. "I wouldn't say we're in the best era of great innovation now.
"Radio will succeed if it's interactive. If you just make it like a streaming service and disconnect from the audience, why would you listen to it?
"When I joined Radio 1 I noticed that they had a roadshow that would go out during the day and all the stuff was just sitting there at night.
"I asked if we could use it at night and do something different, like a dance party.
"They agreed to it and we did them all round the country,  with about 25,000 people turning up.
"There were no tickets or anything and it was a free event so you got 14, 15, 16 year olds getting their first club music experience.
"If you reach out and involve the audience in different ways, that's really important.
"At the time this music came out, I was in Glasgow at least once a month, Belfast, all round the country. There is a danger with national radio of it becoming too London-centric if they don't reach out.
"Every corner of the country has its own little scene and you need to reflect that.
"I used to love Beat in Glasgow, that was a great station. There's not as much diversity as there was but maybe it'll turn around."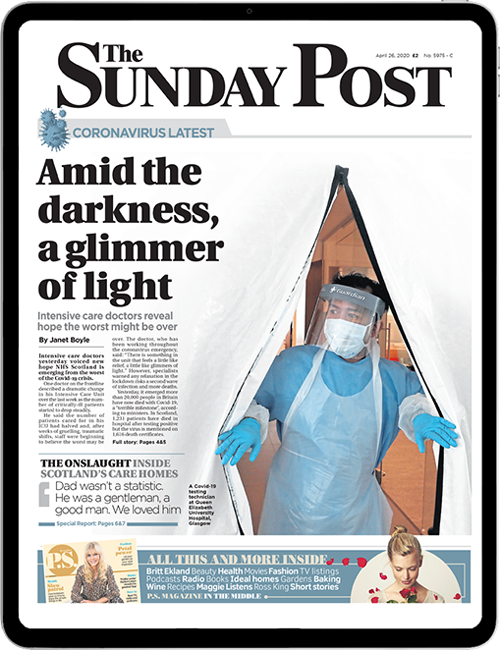 Enjoy the convenience of having The Sunday Post delivered as a digital ePaper straight to your smartphone, tablet or computer.
Subscribe for only £5.49 a month and enjoy all the benefits of the printed paper as a digital replica.
Subscribe