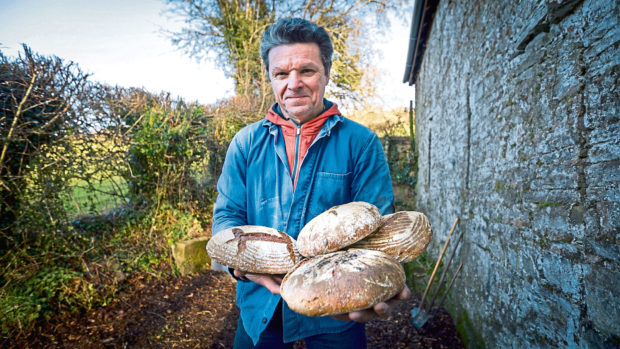 Bread, in all its forms, has become a staple of our diet. Toast for breakfast, sandwiches for lunch, a crusty baguette dipped in olive oil for a pre-dinner snack.
But it wasn't until lockdown that more people stepped away from the sliced white and took the time to rediscover the ancient art of baking your own loaf. Social media was awash with snapshots of fresh, steaming sourdough cobs, tips on feeding your "starter" were swapped between friends and, for a while, the nation began to bake and eat as our ancestors once did.
It was a moment that delighted journalist and author Rob Penn, who had just spent the past two years immersed in the world of bread for his book, Slow Rise: A Bread-Making Adventure, which saw him learn how to sow, harvest, thresh and mill his own wheat to bake traditional loaves.
Although harvesting his own grain was further than most would go to create the perfect crumb, Rob admits his journey into bread making was inspired by a desire to slow down and explore a world beyond supermarket convenience.
"We have become lazily used to a food system that offers, super abundance, low cost and extraordinary choice – I wanted to explore the opposite of that," explained Rob from his home in the Black Mountains in Wales, where he lives with his wife and three children.
"I wanted to make bread that is inconvenient, in limited supply, expensive – at least when you consider my time – and without choice. I grew two different varieties of wheat and that was it – there was no other choice of bread for my family for a year.
"It was good to have inconvenience, limited supply, expense and no choice as the bread we ended up with is something that we, as a family, valued and ate with great pleasure – and still do!"
As well as detailing his brush with farming life, in the book Rob also explores the history of bread, a food that has been eaten for more than 10,000 years, discovering how, for just an initial £15 outlay, bread lovers can experience flavoursome, healthy and more nutritious slices.
"It was a madcap adventure, and I learned I'm not a very good farmer," laughed Rob."But I did it because I was interested in understanding more about wheat – what it is, how you grow it, how it contributes to the flavour of bread and what we can do as a consumer to improve the nutritional value of bread."
He continued: "There's been a steady rise in people awakening to the joys of baking bread at home but lockdown really threw it into the spotlight, which is great.
"People were considering more carefully what they ate and were cooking at home. It's a trend that's been going on for several years, and then lockdown accelerated it."
Although Slow Rise, published during Real Bread Week 2021, is extensively an ode to the humble loaf, Rob believes his journey also highlights the difficulties faced by farmers who, in decades gone by, relied on a good harvest to ensure their family wouldn't go hungry.
Bread, he learned, really is the staff of life.
He explained: "Pretty much everything that could go wrong, did go wrong. The field flooded in winter and I lost quite a lot of the wheat, which had germinated very well. The site was on the edge of a much larger field, bordering a railway line with a steep bank, which is inhabited by rabbits. So, the rabbits had Epicurean feasts!
"I also had something called septoria, which is an old wheat disease, but luckily the wheat recovered.
"It made me realise that, although so much is in the control of the farmer, the weather isn't. And that is the determining factor on whether or not you have a good harvest.
"We had a drought in Wales, would you believe it. It didn't rain whilst I was growing wheat for six or seven weeks, which was a time when the wheat should have been putting on a huge amount of growth and bulking seeds.
"That meant there were still lots and lots of seeds when I harvested them but they were small. So, you just don't get the volume that you might have gotten a different year.
"In a different time that would have perhaps meant the difference between eating well for the year ahead or starving."
And for those hoping to enjoy a taste of Rob's mouth-watering creations, after reading about how bread has evolved throughout the centuries, he does have a few words of advice. But, rest assured, you won't have to go digging out your wellies.
He said: "My advice would be to use stoneground wholemeal heritage grain flour. It is much harder to bake with – you will bake a few pancakes or Stone Age Frisbees as my children call them – but you will get there.
"And I also recommend the dough making process called autolyse. You mix the water and the flour together and then you leave it to soak for an hour or two before you add any other ingredients."
He added: "I can't explain it in scientific or chemical terms. But, undoubtedly, the bread does taste better if you've made it."
---
Slow Rise: A Bread-Making Adventure, Particular Books, £17.99, published on Thursday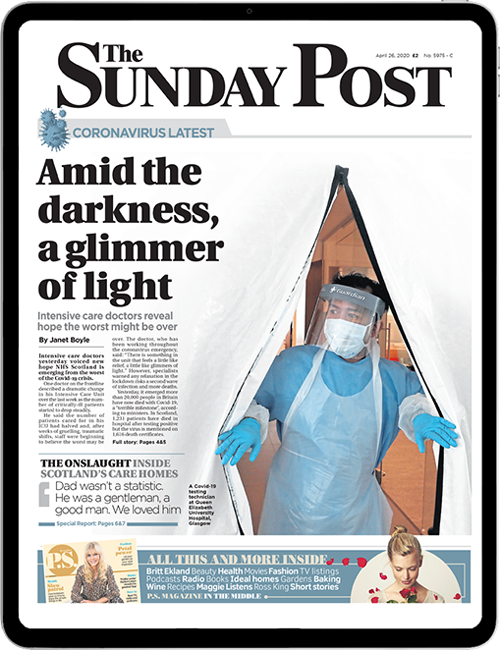 Enjoy the convenience of having The Sunday Post delivered as a digital ePaper straight to your smartphone, tablet or computer.
Subscribe for only £5.49 a month and enjoy all the benefits of the printed paper as a digital replica.
Subscribe