DIVORCE lawyers often see a jump in inquiries at this time of year, as sadly it's when many people start to feel unhappy in their relationship.
Tensions which surfaced over Christmas can linger long into the new year, and financial pressures also spell trouble for marriages.
According to research from Aviva, couples typically spend £14,561 on legal and lifestyle costs when they divorce or separate, with nearly one in three (31%) dipping into their savings to supplement their income, while more than a quarter (26%) turn to credit cards.
Close to a quarter (23%) have also borrowed from friends and family to tide themselves over.
But there may be ways to take some of the financial pain out of the process. Here are some tips from Sarah Coles, a personal finance analyst at Hargreaves Lansdown…
Have an emergency budget
This will help with damage limitation to your finances. It's incredibly common to start running up debts after a split, because you are dividing the same income between two households while at the same time paying for what can be an expensive process. It makes sense to draw up an emergency budget to cut your expenses as much as possible during the first few difficult months.
Consider freezing accounts
You'll need to make decisions on joint financial arrangements for the short-term. Banks can freeze the assets in joint accounts, or make arrangements so that you both have to agree to any money being withdrawn.
Similarly, they can place controls on debts to prevent either of you from abusing joint arrangements. If you are being paid directly into a joint account, arrange for the money to be paid elsewhere, and if there are bills, rent or the mortgage coming out of it, you'll need to consider arranging an alternative way of paying these.
Understand the value of what you have
Couples often offset assets, but it's important to appreciate the value of what you are giving up. Someone forgoing a pension for the lion's share of the property, for example, needs to understand what they are trading. It may be worth speaking to a financial adviser as well as a lawyer.
Don't forget pensions
In many cases, it's one of the largest assets built up during the marriage, often largely in the name of one person.
You may have a few options as to how to split it.
Review your protection
You may need to change your nomination of beneficiaries for your pensions and work-based death-in-service benefits.
Revisit your overall position. After a divorce you may need to revisit your longer term savings and investments too.
You may need to rebuild your portfolio or your pension, and rethink your plans for retirement.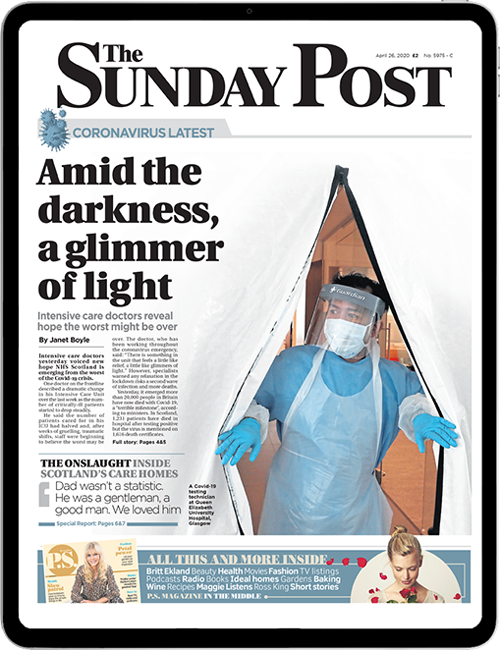 Enjoy the convenience of having The Sunday Post delivered as a digital ePaper straight to your smartphone, tablet or computer.
Subscribe for only £5.49 a month and enjoy all the benefits of the printed paper as a digital replica.
Subscribe