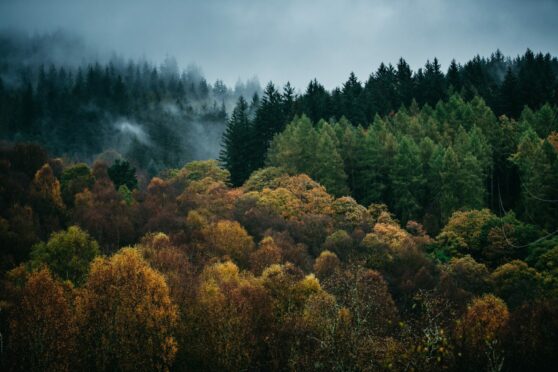 As the poet William Wordsworth once observed: "Trees provide relief from the fever of the world."
It's a sentiment that anyone who has ever felt an overwhelming sense of contentment while walking through woodlands bathed in dappled sunlight, admiring ancient, towering trees and listening to the wind rustling their leaves, will agree with.
That includes author and positive psychology practitioner, Cheryl Rickman, whose new book, Tree Glee, sets out to explain why trees have a profound impact on our health and happiness.
"Being more connected to nature makes us happier and healthier but you don't need to hug a tree to feel better, although hugging anyone – tree or person – has been shown to release oxytocin," said Rickman, 48.
"Simply spending time with trees by walking in woodlands or in other green spaces, such as tree-lined parks, for just 20 minutes a day can calm our nervous system, reduce stress, boost our immunity, our cardiovascular health and even our cognitive ability, including our concentration, memory and mood."
She added: "When we walk through woodland and especially around trees, our nerves send electromagnetic signals to our brain, specifically to the hypothalamus, which literally flicks the switch to shut down our flight-or-fight stress response and, instead, engages the rest-and-digest calm response.
"Suppressing this stress response swaps the cortisol and adrenalin production in our adrenal glands for happy hormones such as oxytocin and serotonin in our pituitary glands as our calm response is engaged. Our breathing and heart rate slows down, and our stress and anxiety levels decrease, thus making us feel more relaxed."
Many scientific studies have found connecting with nature, particularly being closer to or in direct contact with trees, is good for our mental wellbeing, says Rickman. "According to electroencephalogram (EEG) readings of the brain's alpha waves, which appear during rest and relaxation, an Edinburgh University study found that nature activates our brains in a way that puts us into a more 'open, meditative mindset'," she said.
"An Exeter University study of 20,000 people also found those who spent two hours per week (20 minutes per day) in green spaces, woods, parks or other natural environments, whether at once or cumulatively, were more likely to report good psychological and physical health than those who didn't."
Fully immersing ourselves in nature is the best way to harness its benefits, from the tactile touch of tree bark (compounds derived from tree bark are often found in medicines, including many cancer treatments) to breathing in the scent of a forest. This is known as "forest bathing" – a concept that has roots in Japan.
"Forest bathing (or shinrin yoku in Japanese) is not simply about going for a walk in the woods," said Rickman, who runs forest bathing workshops near her home in Surrey. "It is about being in nature; slowing down, paying attention and immersing yourself in the forest so you can notice the beauty of trees, connect with your senses and access meaningful feelings of belonging that can counter loneliness, depression and anxiety."
The benefits of forest bathing were first discovered in Japan in the 1980s. The practice is still prescribed by Japanese doctors as preventative health care to improve sleep quality, mood, focus and stress levels.
Health experts across Scotland have more recently twigged these health benefits. GPs in Shetland began prescribing time in nature to patients in 2018, while doctors in Edinburgh trialled Nature Prescriptions in 2020.
"Trees make our bodies and minds feel better by producing a glorious cocktail of botanical compounds," said Rickman, "which works to soothe our autonomic nervous system and boost our sleeping ability. These compounds are a blend of essential oils called phytoncides and aromatic terpenes, which trees diffuse between each other to attract pollinators and protect themselves from bacteria, insects and fungi.
"When we're walking through the woods, we breathe these in from the woody air and absorb them via our pores."
That calming, positive effect is part of our evolutionary psychology, says Rickman.
"Geosmin, the name given to the soothing scent of the earthy forest floor after rain, is what alerted our ancestors to water sources, so we can detect it even at exceptionally low levels," she said. "We used to track it, so we remember this smell for survival. That's why being in nature puts us at ease."
---
More information: treeglee.co.uk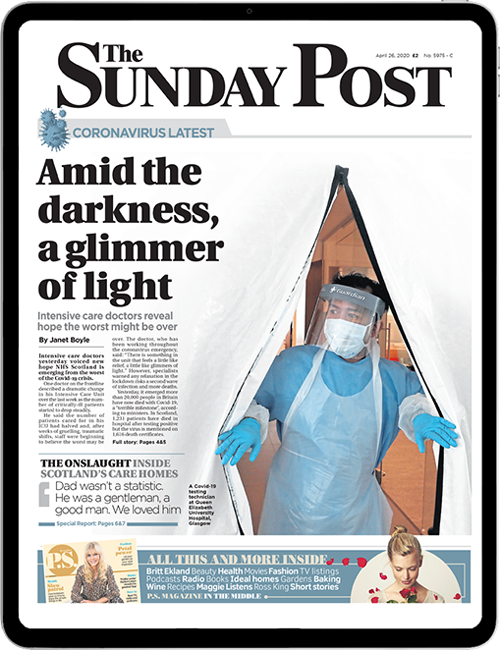 Enjoy the convenience of having The Sunday Post delivered as a digital ePaper straight to your smartphone, tablet or computer.
Subscribe for only £5.49 a month and enjoy all the benefits of the printed paper as a digital replica.
Subscribe