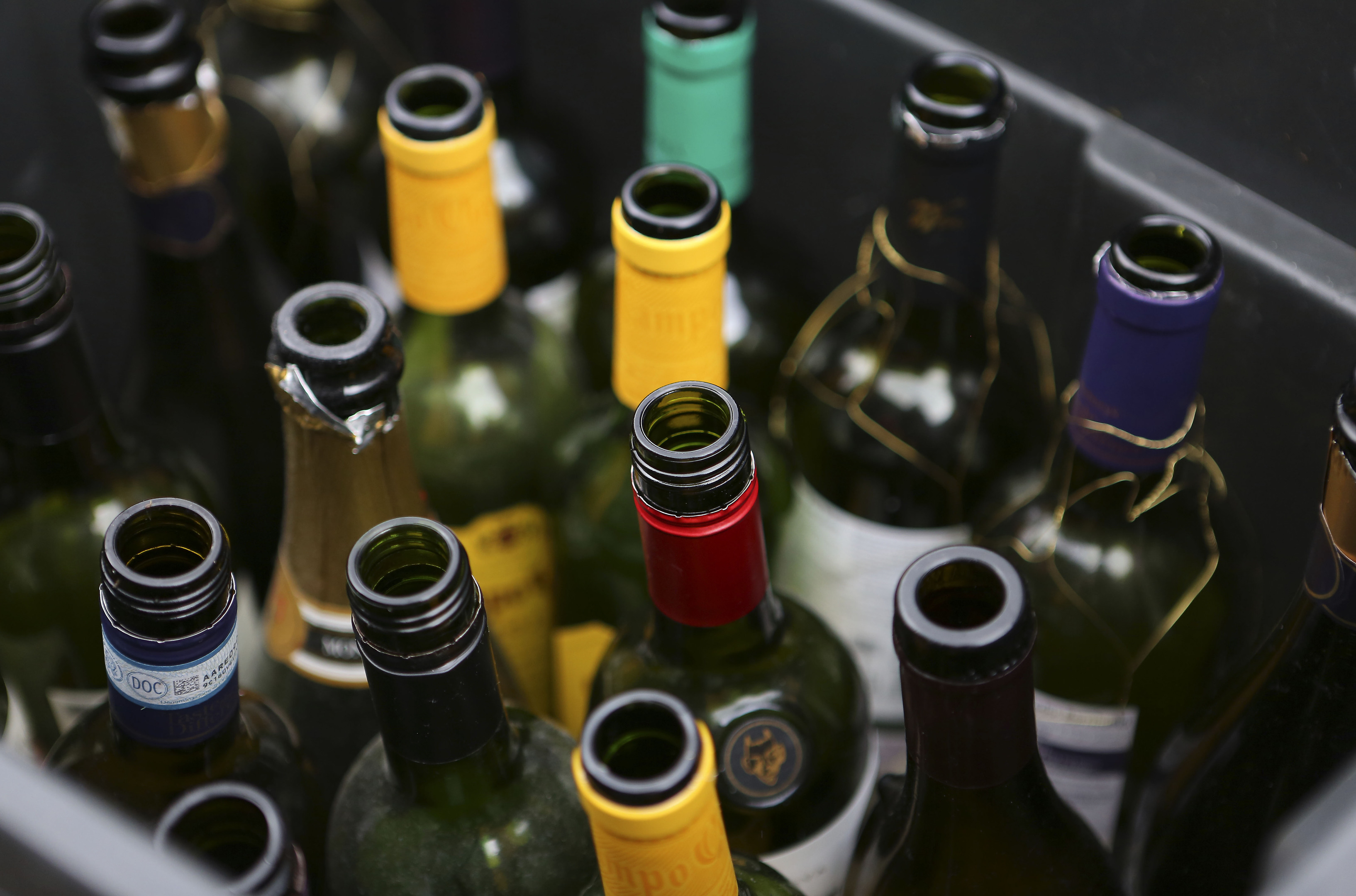 Over the festive season, it is probably fair to say that one or two of us woke up to a pounding sore head and an array of empty alcohol bottles to boot.
Even the most disciplined drinkers can overdo it during the Christmas break, and feelings of embarrassment and regret are up there with feelings of nausea and muscle aches when we are feeling the aftereffects of alcohol.
You may even utter the fateful words, "I'll never drink again". But what if, this time, you really meant it? Karolina Rzadkowolska, author of Euphoric: Ditch Alcohol and Gain A Happier, Healthier You, argues that the benefits would yield more than just a few Sunday mornings without a hangover.
From her home in sunny San Diego, California, Rzadkowolska explained that the US and Scotland are not that different, and that it can be difficult for us to imagine a life without alcohol.
She said: "The US, the UK, and by extension, Scotland, have very similar binge-drinking cultures. In my research for the book, I found that a good majority of people in the US actually wish they drank less, or not at all.
"We have an idea that people who cut back on drinking, or stop completely, are problem drinkers. Yet most of us do not fall into that category, and we drink mostly socially, and so it is almost as if, as a society, we are not allowed to question drinking unless you have a problem or are pregnant.
"I hate the question, 'Do you have a problem with alcohol?'. It should be, 'Does it make you happy?' It's not a big deal for a person to do a certain diet to stay healthy, like vegan or paleo or dairy free, and being alcohol-free should be just as non-controversial.
Sober all the way: How a growing number of Scots are giving up alcohol for Christmas and for life
"Alcohol is a toxin, it takes a huge toll on our body to detoxify from it, and it really messes up our neurochemistry in our brain and dampens our mood over time.
"Nobody wakes up from a night of drinking thinking, 'I feel amazing, I can't wait to achieve my goals for today'.
"Why is it almost as if it is a challenge to the social norm to say, 'I don't want to wake up tomorrow with a terrible hangover'?"
Rzadkowolska is an alcohol-free coach who helps women to stop drinking and use their newly found spare time and energy on other worthy endeavours, like finding new hobbies or kicking off an exciting new chapter of their careers.
Forgoing your Friday night G&T to get a promotion at work might seem like a reach, but Rzadkowolska argues that when you stop centring life events around alcohol, a new world of possibilities soon opens up.
Rzadkowolska explained: "When I still drank, I definitely had the idea that a wine tasting or brewery tour or going out for drinks with my friends was the most fun thing I could do.
"When I removed alcohol from my life, it changed my pleasure centre. It gave me a chance to get creative and explore what was really fun for me, and made me an active agent in creating my own fun and not just having passive entertainment through a drink.
"Instead of a bottle of wine at the weekend being the highlight of my week, I now find myself much more grounded in more meaningful and fulfilling activities throughout my day."
It is likely that some of us rely on alcohol for Dutch courage to get through awkward social situations, like a night out with new co-workers, or a first date.
Rzadkowolska argues that if we think we need alcohol to loosen up and have fun, we are in actuality sending a pretty negative message to ourselves that could undermine our wellbeing and mental health.
She explained: "I grew up very shy and was an introvert, so when I started drinking alcohol in my last year of high school, it felt like a magical elixir to me. I thought, 'Oh my gosh, it allows me to be bubbly and interesting and always have something to say.'
"I kept up that pattern throughout my 20s, and basically what I was doing was outsourcing my fun and sociability and confidence to drink. I was almost telling my subconscious, 'Karolina, you're not interesting, you're not fun, and nobody wants to talk to you.
The teetotaller, 27, and her fight with liver disease: Blogger sets out to shatter stereotypes around debilitating condition linked to heavy drinking
"You have nothing to add here, unless you drink this drink.' I think that it ultimately lowered my self-esteem over time, and it didn't really make me feel more confident. I woke up the next day feeling ashamed and embarrassed.
"Of course it felt awkward the first few times I socialised without alcohol, it was as if I was working a muscle that I had never used before.
"The more I did it, the better I got at it. Now I feel genuinely confident and sociable."
Rzadkowolska's life changed when she gave up alcohol, and she believes others would benefit just as much as she did if they only just try to imagine their life without alcohol. "Dry January is very popular, but it seen by many as a month of deprivation. With the book, I want to give people who have had alcohol in their lives the gift of a new perspective.
"When we were younger, we had sleepovers, went ice skating, climbed trees and put on plays. We had such rich fun lives before alcohol came in. I want people to remember what fun is when alcohol isn't involved."
Euphoric: Ditch Alcohol And Gain A Happier, Healthier You, published by Piatkus on Tuesday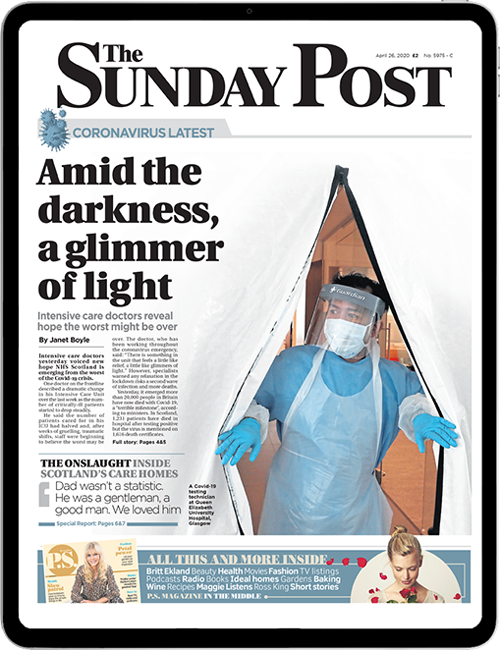 Enjoy the convenience of having The Sunday Post delivered as a digital ePaper straight to your smartphone, tablet or computer.
Subscribe for only £5.49 a month and enjoy all the benefits of the printed paper as a digital replica.
Subscribe