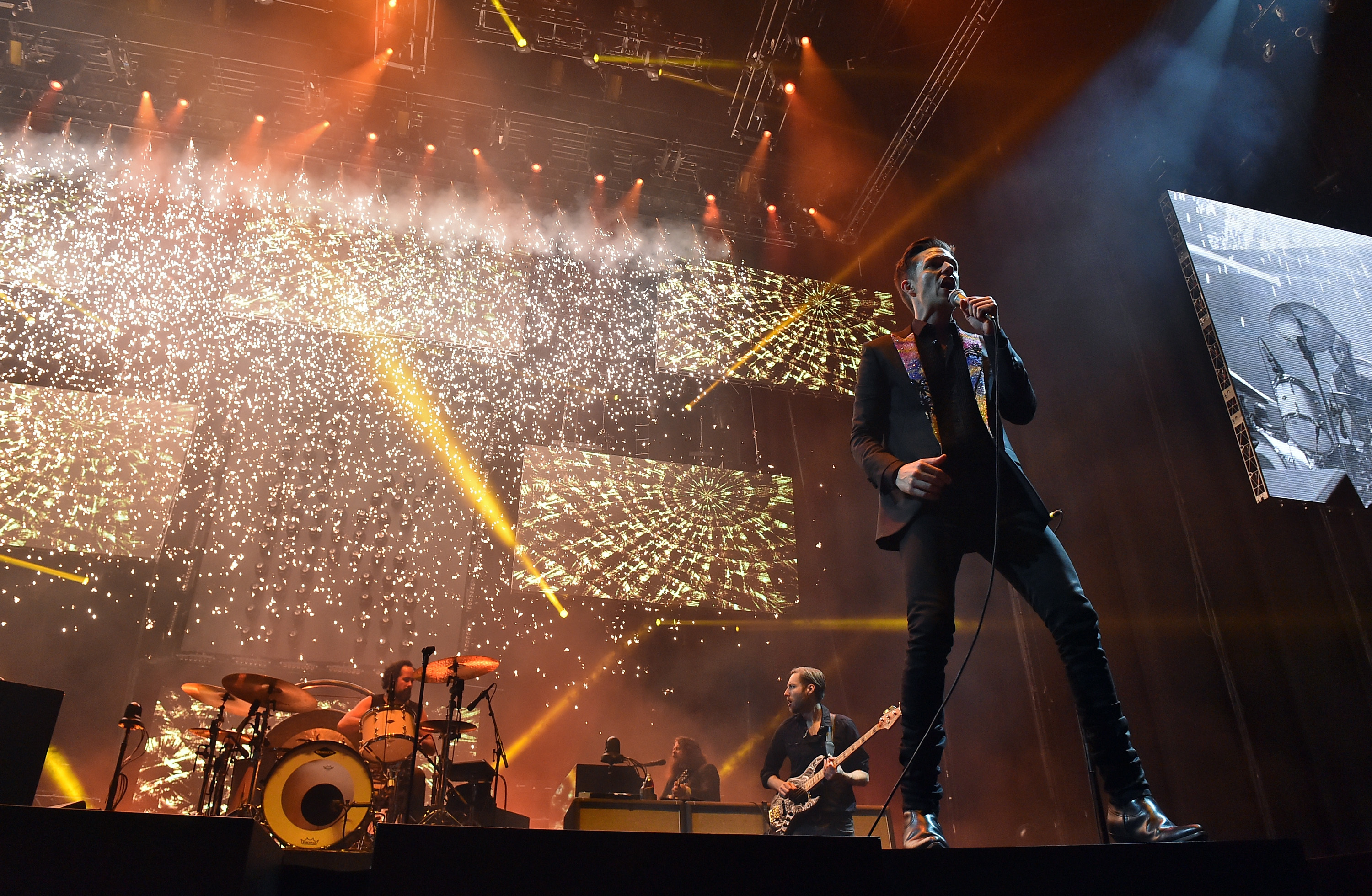 FANS of The Killers are the latest music lovers to be left frustrated in their search for tickets to see their favourite act.
Tickets for the US band's tour of the UK sold out within minutes of being released at 9am this morning.
Briefs for the dates, including nights at Aberdeen's AECC and Glasgow's SSE Hydro, were being sold via the Ticketmaster website.
Those who missed out have been venting their frustration on social media, with many saying tickets were not available seconds after they were put on sale.
#Ticketmaster you disgust me. How can The Killers be sold out AT 9am. Sat on your website for 10 mins prior? @Ticketmaster @seetickets

— Laura Helen Mullen (@lhmullen26) July 14, 2017
So on ticketmaster at bang on 9 for The Killers tickets and it keeps saying none available. Absolute joke.

— Nick Jones (@NickOfJones) July 14, 2017
The Killers tickets sold out in a minute, another minute later they're up on @Seatwave for 3x the price. Voldemort levels of evilness ?

— Dan Simpson (@itsdansimpson) July 14, 2017
A fan attempting to buy tickets for the gig at the AECC said: "I logged in at 8.45am to click 'purchase' at 9am exactly.
"The Ticketmaster site accepted my purchase then when confirming delivery details said 'sorry there's been an error' but at 9.01am was able to offer me up to 100 re-sale tickets at up to £220 each.
"I'm not sure what has gone wrong but it appears that 1 minute after going on sale, a large number of tickets have gone to profit-making 'ticket touts' and not been available for public sale."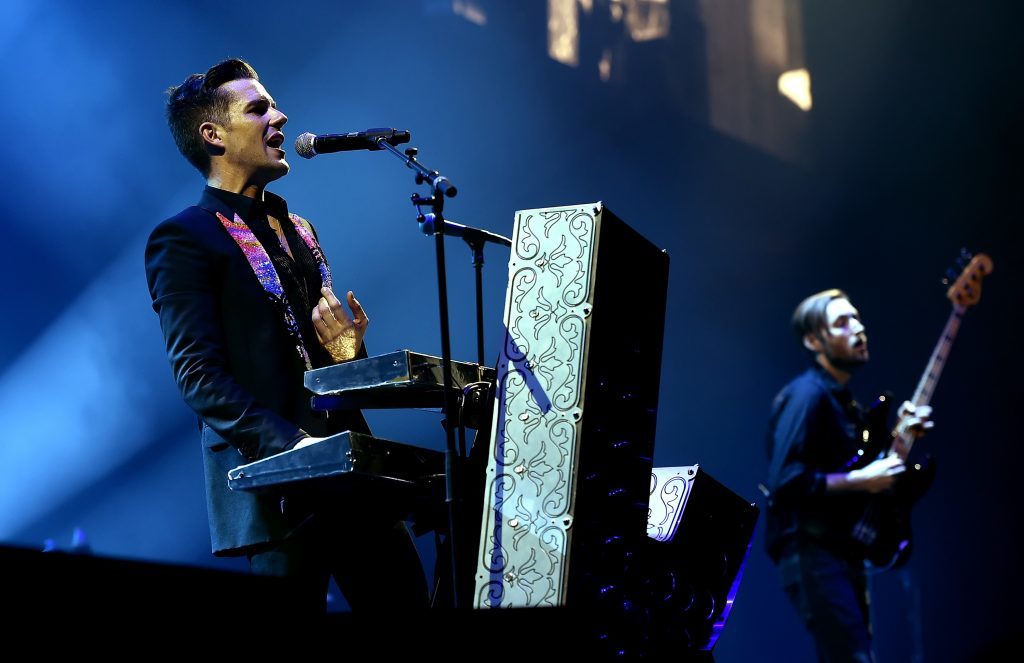 Pre-sale tickets for the shows for SSE Customers (Hydro only) and those who'd pre-ordered the band's new album or are in the fan club also sold out within minutes earlier this week.
Many tickets soon appeared on resale sites like Viagogo, GetMeIn and Seatwave – the latter two owned by Ticketmaster.
Another fan, who managed to get tickets for the Glasgow show but failed in the pre-sale, said: "I tried to buy tickets the moment they went on sale with my pre-sale access code but with no luck.
"I was furious to see that they were then going for extortionate amounts of money on the secondary sales sites.
"It's horrible to see people profiting for those who just want to see their favourite band. Luckily I managed to get tickets this morning but I know a lot of upset people."
Ticketmaster has no @thekillers tickets left. But their affiliated resale site GETMEIN has plenty. #thekillers #toutsout pic.twitter.com/Wyfy8qLxJy

— The Killers News (@tknuk) July 14, 2017
Absolutely sick to death of touts and the 3 presales yet 0 tickets for the killers Glasgow! Gutted and raging @thekillers @BrandonFlowers ? pic.twitter.com/2J3R1GbSXm

— Danielle Butler (@NellieButlerx) July 14, 2017
A Ticketmaster spokeswoman told our sister title the Evening Express that the Aberdeen concert sold out "very quickly".
She added: "Demand for The Killers has been huge, and unfortunately there are always going to be some disappointed fans who can't get hold of these highly sought-after tickets.
"Our priority is to help artists get as many tickets as possible into the hands of real fans and we never place tickets on secondary market sites."
Adam Webb, manager of the campaign against industrial-scale online ticket touting FanFair Alliance, said: "Although laws to regulate online ticket touting and protect consumers have recently been strengthened, until they are properly enforced and the resale market is made transparent then fans will continue to encounter problems.
"There were significant volumes of tickets listed on sites like Viagogo before the general sale opened this morning, not only for the Scottish dates but across the entire tour."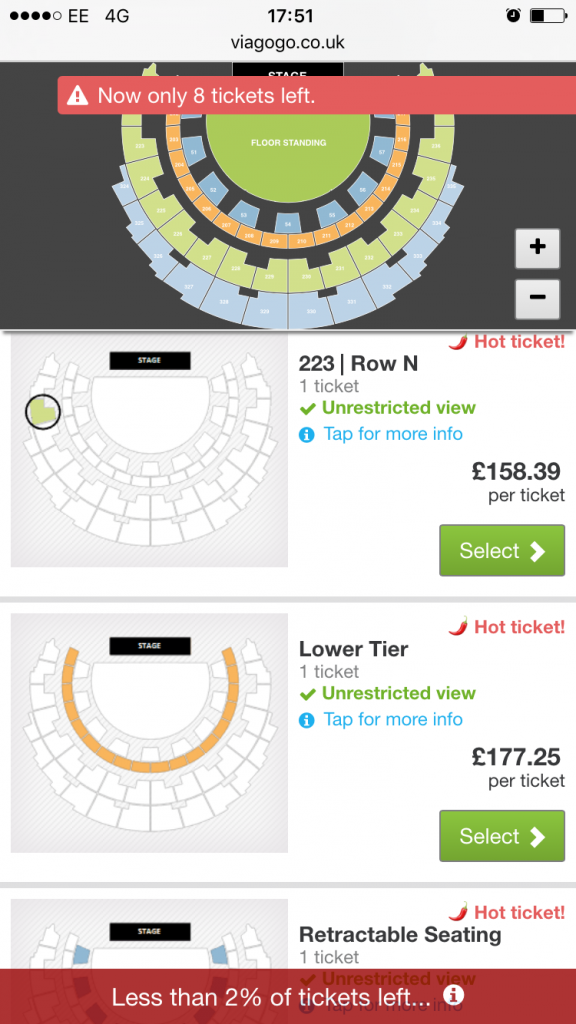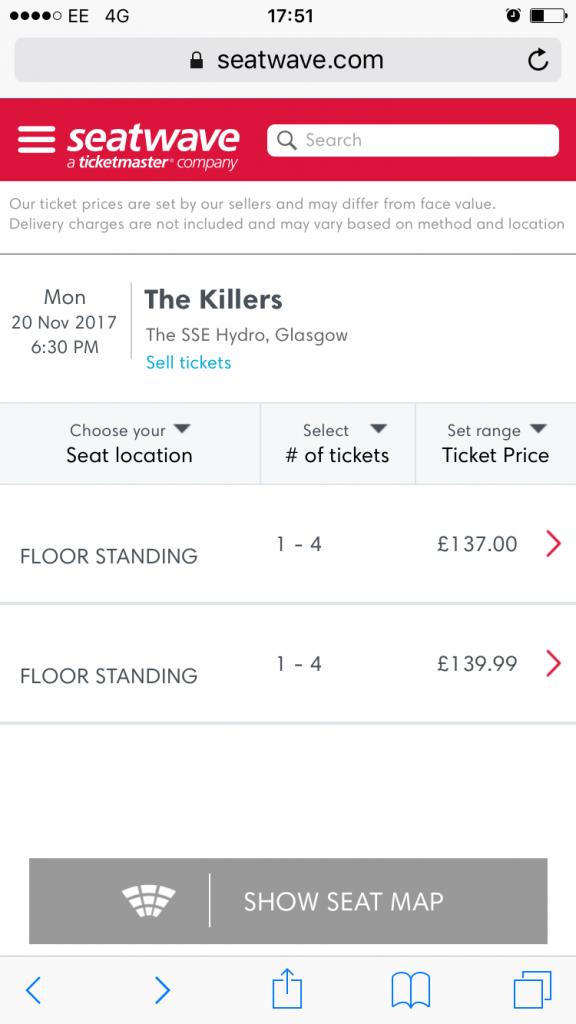 Many music fans have encountered problems in getting tickets for highly sought-after gigs.
Shows by the likes of Adele and Ed Sheeran have seen high demand, with even higher prices appearing on resale sites.
After his recent stadium shows sold out within minutes, Sheeran asked fans to avoid resale sites.
He wrote on his website: "For this tour I've teamed up with a company called Twickets – which is a safe, sensible and fair place for people to sell or buy any spare tickets they have for the shows.
"I'd ask all of you to use them and no other of these so-called 'secondary sellers' – no matter how legit they look, this is by far the best option."
The singer later confirmed that tickets would only be deemed valid if they were bought directly or from fan-to-fan ticket resale platform Twickets, which doesn't allow the price of tickets to be more than the original face value.
T in the Park 2018 return 'not looking likely', organisers say
Rock band Green Day vow to return to Scotland after Glasgow Bellahouston Park gig cancelled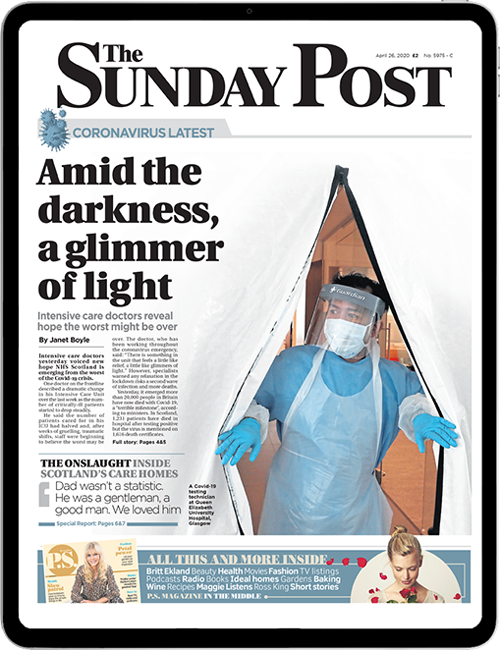 Enjoy the convenience of having The Sunday Post delivered as a digital ePaper straight to your smartphone, tablet or computer.
Subscribe for only £5.49 a month and enjoy all the benefits of the printed paper as a digital replica.
Subscribe