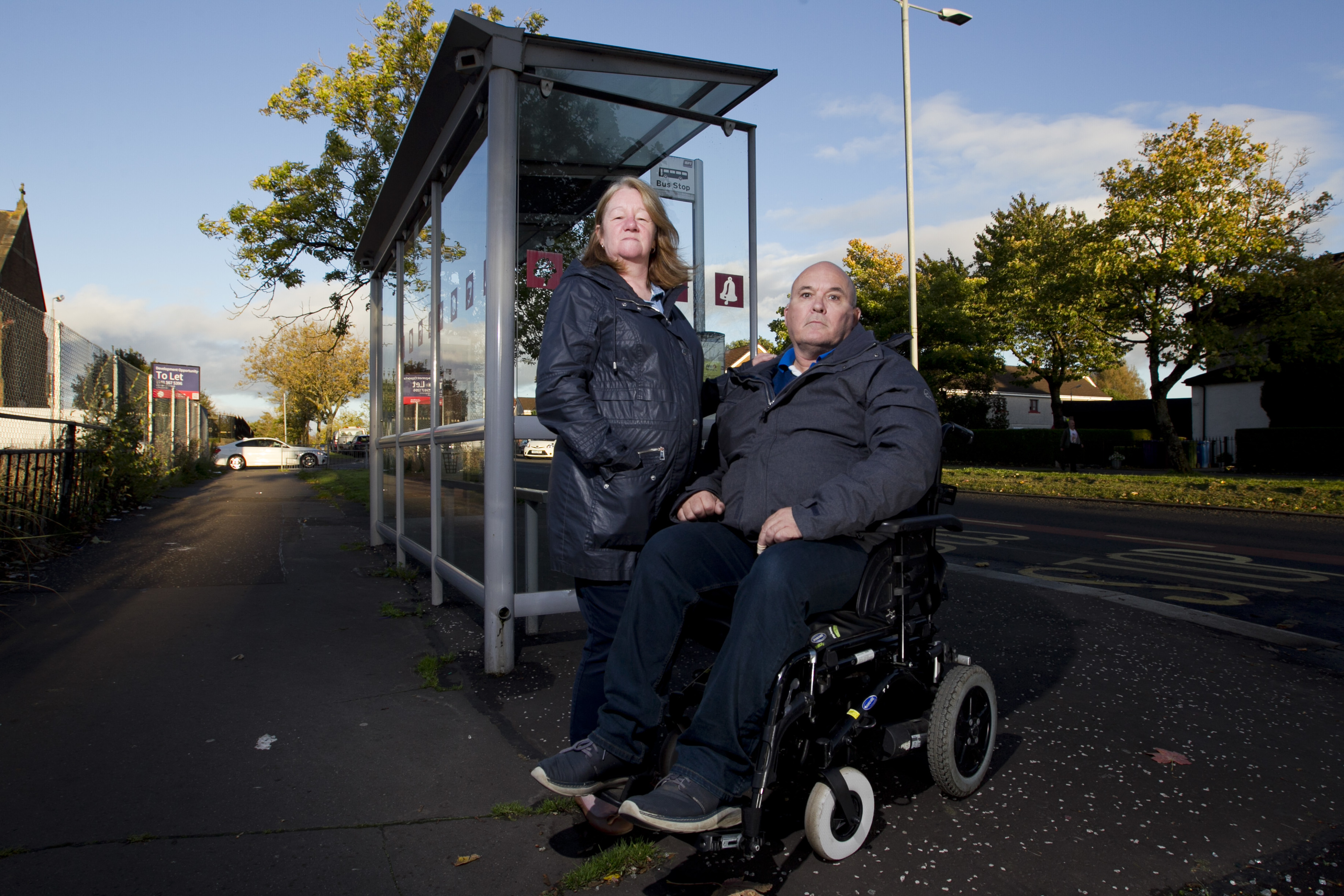 WHEELCHAIR-BOUND passengers are being forced off buses and abandoned on the kerb by drivers, disabled people claim.
The Sunday Post has spoken to a number of disgruntled travellers who accuse transport firms of leaving them in the lurch.
One mum claims her disabled daughter was ordered off a bus because a wheelchair space was already occupied – by a dog in a pram.
Pauline O'Malley said the knock-back happened outside Glasgow's Royal Hospital for Children, where her daughter, Demi, 18, who has never been able to walk, had been receiving treatment.
Mum-of-two Pauline, 47, from Knightswood, Glasgow, said: "Demi has spina bifida, hydrocephalus and epilepsy. We depend on buses to get to and from her hospital appointments but boarding them with a wheelchair is a constant nightmare.
"We were recently asked by a driver to leave a low level First Bus after a pram with a dog on it was in the wheelchair space. Instead of asking the dog owner to move it he ordered Demi and me off the bus."
On another occasion, said Pauline, a driver refused to help Demi after her wheelchair got stuck on a groove as she was trying to board a bus.
"We waited for 30 minutes until a group of men came along and helped ease her wheelchair off," said the worried mum.
"The driver sat throughout it in his cab refusing to help.
"At one point I was going to call the fire brigade as Demi needed to get home to take vital drugs.
"I complained to First Bus but feel they are not taking me seriously."
Pauline and Demi aren't the only peeved passengers.
Grandad Alex Crawford claims he has been left abandoned at bus stops by drivers who speed past when they spot his wheelchair.
Alex 55, from Pollok, Glasgow, said: "I have had drivers accelerate as soon as they catch sight of my wheelchair.
"That has left me, my wife and others stranded.
"Three weeks ago a driver refused to let me on the bus after we took my grandson AJ swimming. How do you explain to a five-year-old that his grandad can't get on the same bus as him, and all because the driver won't ask someone to fold a wheelchair which is in the wheelchair space?"
His wife Sandra, 58, added: "Last week at Silverburn Shopping Centre, a McGill's bus driver closed the door and drove away just as we were about to board.
"He left us both stranded, waiting for the next bus. Do these drivers not have any conscience? We get so tired of being treated like this it puts us off going out some days.
"It is shameless discrimination of disabled people.
"Are we to accept being second class citizens even in 2017?" Another wheelchair user, children's charity fundraiser John O'Byrne, now avoids using public transport.
John said: "I couldn't face the prospect of being put off a bus or left stranded because there is a pram in the wheelchair space. I am lucky to have friends who keep me mobile by giving me lifts in their cars."
Citizens Advice Scotland said disabled people should be given priority over pushchair users.
A spokesman for First Bus said an investigation had been launched.
He added: "We are very concerned to hear about the problems Pauline and Demi said they have experienced. Providing access for wheelchair users is vitally important and our drivers are required and trained to offer reasonable assistance."
A McGill's spokeswoman said: "We would like to apologise to Mr and Mrs Crawford.
"We endeavour to make bus travel accessible to everyone. On this occasion, there was said to be a buggy in the wheelchair space. Our policy is to ask the passenger with the buggy to fold it and vacate the space.
"We will investigate this complaint thoroughly and, if this has not happened, it will be dealt with via our internal procedures.
'You're seen as a scrounger. It's humiliating'
Charity worker Karen Sutherland feels furious over her treatment on public transport.
Wheelchair-bound Karen says she was "embarrassed and humiliated" when a Lothian Buses driver refused to ask the owner of an empty buggy to fold it to allow her to board the vehicle.
Karen, 30, an ambassador for the get2gether charity, won an award for her video of the incident.
She said: "The driver was rude and dismissive. There was a pram in the wheelchair space but he wasn't going to ask the owner to move it."
One passenger shouted at Karen, blaming her for holding the bus up and making him late for work.
Karen, from Craigmillar, Edinburgh recalled: "When I said I had a job too, he just sniggered at the thought of me in a wheelchair having a job. I must be seen as an inconvenience and a scrounger.
"It made me feel that some people are valued much more than others and it didn't matter if I was shunted aside."
A Lothian Buses spokesman said: "We encourage our staff to facilitate the use of wheelchair spaces as required. We also ask all of our customers to help us by ensuring that dedicated wheelchair spaces can be used for their intended purpose.
"Many of our buses now provide extra dedicated spaces for buggies."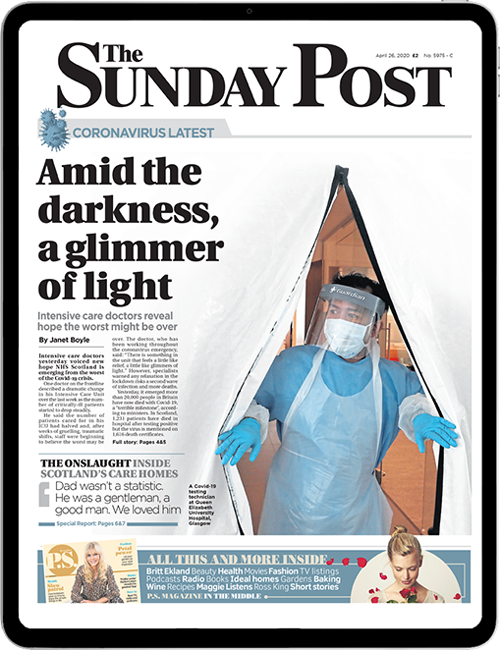 Enjoy the convenience of having The Sunday Post delivered as a digital ePaper straight to your smartphone, tablet or computer.
Subscribe for only £5.49 a month and enjoy all the benefits of the printed paper as a digital replica.
Subscribe