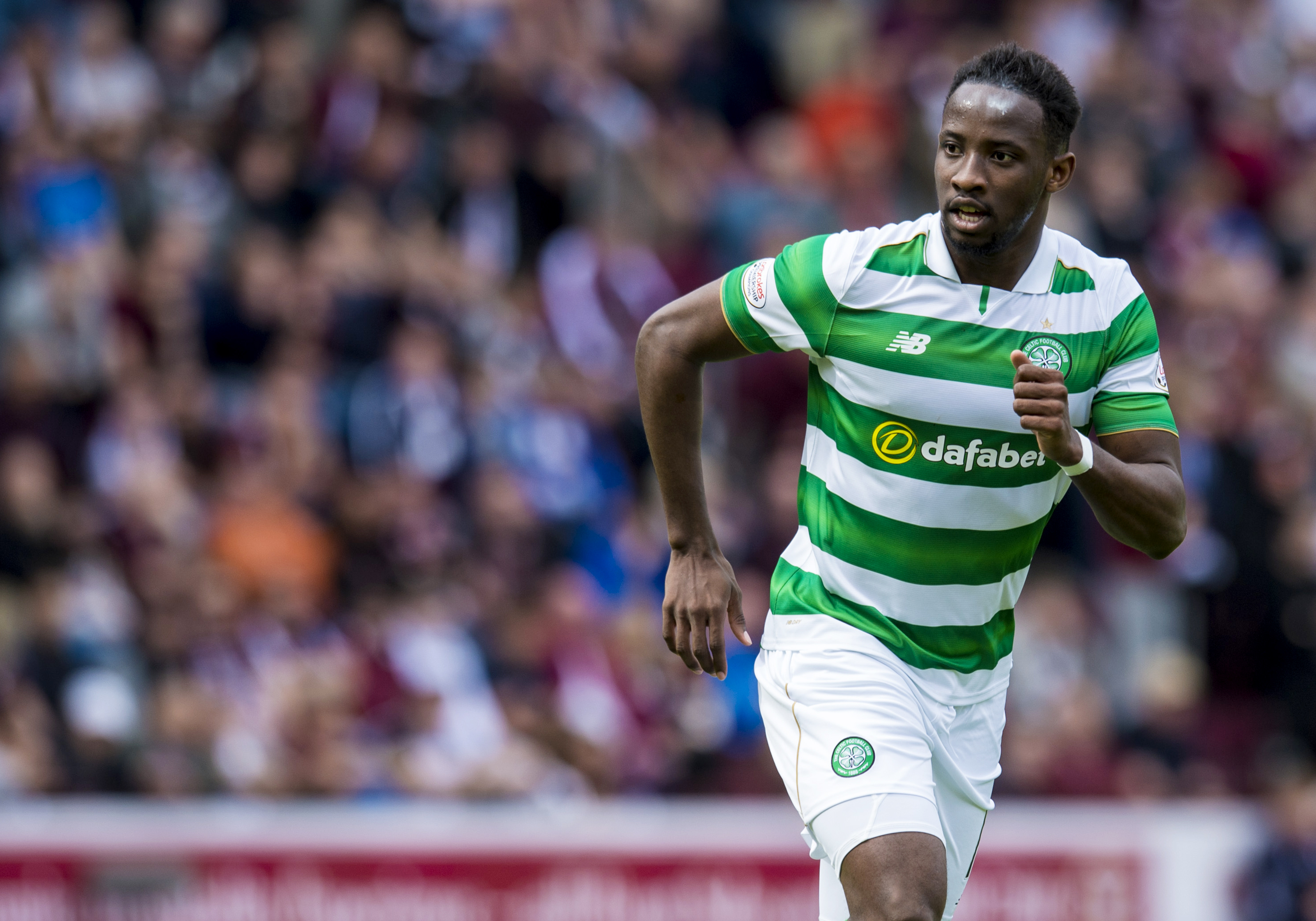 DION DUBLIN has urged Moussa Dembele to ignore the riches and lure of the EPL, Serie A and Ligue 1 to stay with Celtic for another season.
In the past nine months, the Hoops striker has been linked with Chelsea, Manchester United, Arsenal, Liverpool, Everton, Manchester City, West Ham, Paris St Germain, Marseille and AC Milan.
They have been attracted by his tally of 32 goals in 49 appearances in the Hoops, five of them in the Champions League.
Bids have been received, but to date, not one has matched the Parkhead hierarchy's £32-million valuation.
Former Celtic striker Dublin knows it's only a matter of time before the 21-year-old Frenchman moves on.
But he thinks it would be beneficial for the player to stay under the guidance of Brendan Rodgers, particularly if Champions League group-stage football is secured next month.
Dublin told The Sunday Post: "I've watched Moussa Dembele in action for Celtic, and he has caught my eye.
"He has scored a variety of goals, whether it be with his head, a shot from the edge of the box or using his intelligence to be in the right place to score from six yards.
"What I really admire about him, however, is his ability to create things for himself, virtually from nothing.
"He will work hard to turn a nothing situation into a goalscoring chance, and he presses defenders into making mistakes. That is what it's all about.
"So he clearly has the work ethic to go with the ability.
"I'm not surprised there are so many top clubs being linked with him. The bottom line is he scores goals, and when you are a natural finisher, you will be on the radar of the top teams.
"Some valuations have Dembele worth in the region of £25-million. Is he worth that? Well, I couldn't give a proper judgment because I haven't worked with the player.
"However, what I will say is that when you can score goals, then you are worth top dollar.
"Manchester United have just paid £75-million for Lukaku from Everton. Arsenal bought Lacazette from Lyon for £45-million.
"You then look at the value of a totally different asset for a football club, like Everton paying upwards of £25-million for goalkeeper Jordan Pickford from Sunderland.
"So it will be interesting to see what happens before the transfer window closes on August 31.
"I hope Celtic can keep Dembele for one more year. If they can get through the Champions League qualifiers, then that will probably increase their chances of the player staying.
"Celtic worked very hard to scout him from Fulham and then persuade him to move to Scottish football.
"But if a club offers in excess of something like £30-million, then I would totally understand if Celtic couldn't reject a sum of that amount.
"I'd say to Moussa to stay with the club for this season, get another 40 or 50 games under your belt and then review the situation at the end of the season.
"He is still only 21 and has at least 12 or 13 years ahead of him at a very high level.
"So, stay put and enjoy the adulation that comes with being a hero to 60,000 Celtic supporters and then move to the next challenge. He doesn't need to rush into anything. He has plenty of time."
Dublin knows what it's like to win trophies with Celtic, having lifted the SPL title and League Cup when he was on loan at Parkhead in season 2005-06.
Gordon Strachan was the manager and Dublin was in the team alongside the likes of Roy Keane, Stiliyan Petrov, Neil Lennon and Artur Boruc.
The 48-year-old former Manchester United, Aston Villa, Norwich City and England striker Dublin has fond memories of his time in Glasgow – but would have preferred them to have come earlier in his career.
He said: "To be able to play for Celtic and win a league title with them was very special.
"I was 36 or 37 when I went there, so time wasn't on my side. It would have been great to have been a bit younger and played there for two or three years, for sure.
"It's a special club and when you have the backing of 60,000 Celtic supporters at the home games, then very few places in Europe can match that. It was an enjoyable five months.
"When I reflect on my career, I remember my time in Glasgow with fondness and satisfaction. I still look out for Celtic's results and I'm glad to see them doing very well at this minute."
That title in 2006 was the first of three-in-a-row for Strachan. The club is now on six-in-a-row and are odds-on favourites to win the league again this season.
Dublin can't see any side in Scotland having the ability or squad numbers to challenge Brendan Rodgers and his players.
He said: "Last season was quite unbelievable for Celtic. To go through the entire season undefeated domestically and to win the Treble was very special.
"Celtic Park must have been a very happy place last season, from the dressing room to the stands to the boardroom.
"The challenge now is to try and better last season and that is going to be very difficult.
"But the bottom line is you try to win the league. That is the most important thing. Anything over and above that is a major bonus.
"This season is about trying to win seven-in-a-row and it edges the club even closer to what I take it will be the target of nine and beyond.
"But you must not take anything for granted and that's where the experience and knowledge of Brendan Rodgers will come into play.
"He will be enjoying the special moments but he will be well aware that nothing can ever be taken for granted. There is no such thing as being handed anything on a plate.
"Celtic worked very hard last season to achieve the many special things. They will have to do the same all over again and never take their foot off the pedal.
"If they do, then other clubs will be desperate to punish them.
"I'm quite certain Celtic will win the league this season and I hope they get into the Champions League. It would be great to see them making an impact in Europe."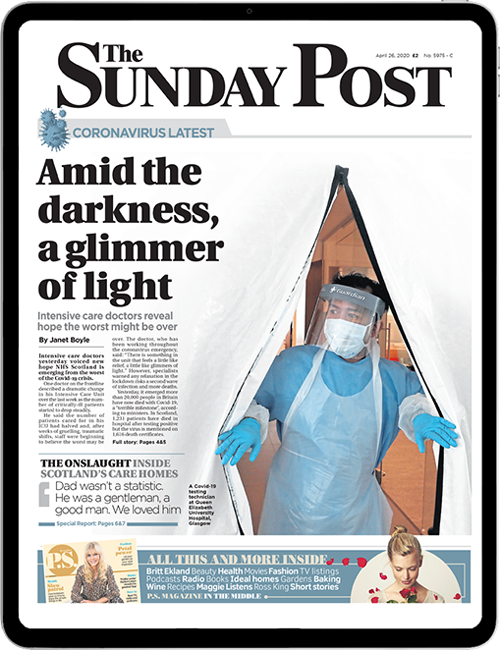 Enjoy the convenience of having The Sunday Post delivered as a digital ePaper straight to your smartphone, tablet or computer.
Subscribe for only £5.49 a month and enjoy all the benefits of the printed paper as a digital replica.
Subscribe