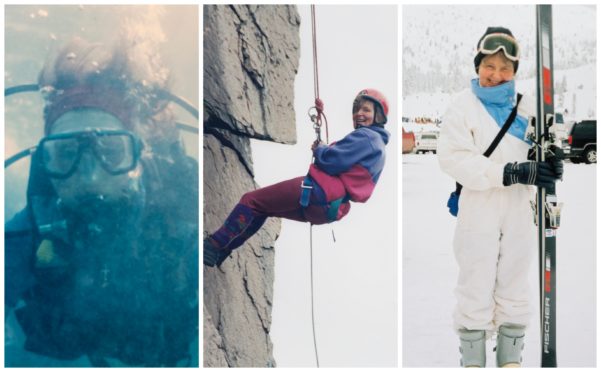 When Pearl Cameron had a heart transplant 23 years ago, she was given a second chance at life.
And she grabbed it with both hands.
The 68-year-old gran has spent the last two decades living a life of adventure.
From climbing, canoeing and kayaking to white water rafting and deep sea diving, she's tried it all.
But Pearl knows her new heart could fail at any time with only a cocktail of 30 pills a day keeping her alive.
Pearl, from Banchory, Aberdeenshire, relies on drugs to keep the new heart ticking and to stop her body rejecting it.
If she stops taking the pills, her heart could fail. If she misses a dose, her heart could fail.
And there are side effects. Her body no longer makes adrenaline, so she needs pills to do simple things like open her eyes when she wakes in the morning.
And she's now experiencing pre-cancerous tumours as a result of the steroids.
As her heart is a foreign body, Pearl takes immunosuppressants to stop her immune system attacking it – but needs to reduce these meds to treat the tumours, meaning she's at high risk of heart failure.
That's why she's fighting for her right to end her life at a time she chooses.
"I've lived my life to the full and never let anything hold me back," Pearl said.
"So I don't want to be remembered lying in bed and in agony. I want to be remembered as Pearl Cameron, the woman who never gave up until the very end – and who died with dignity."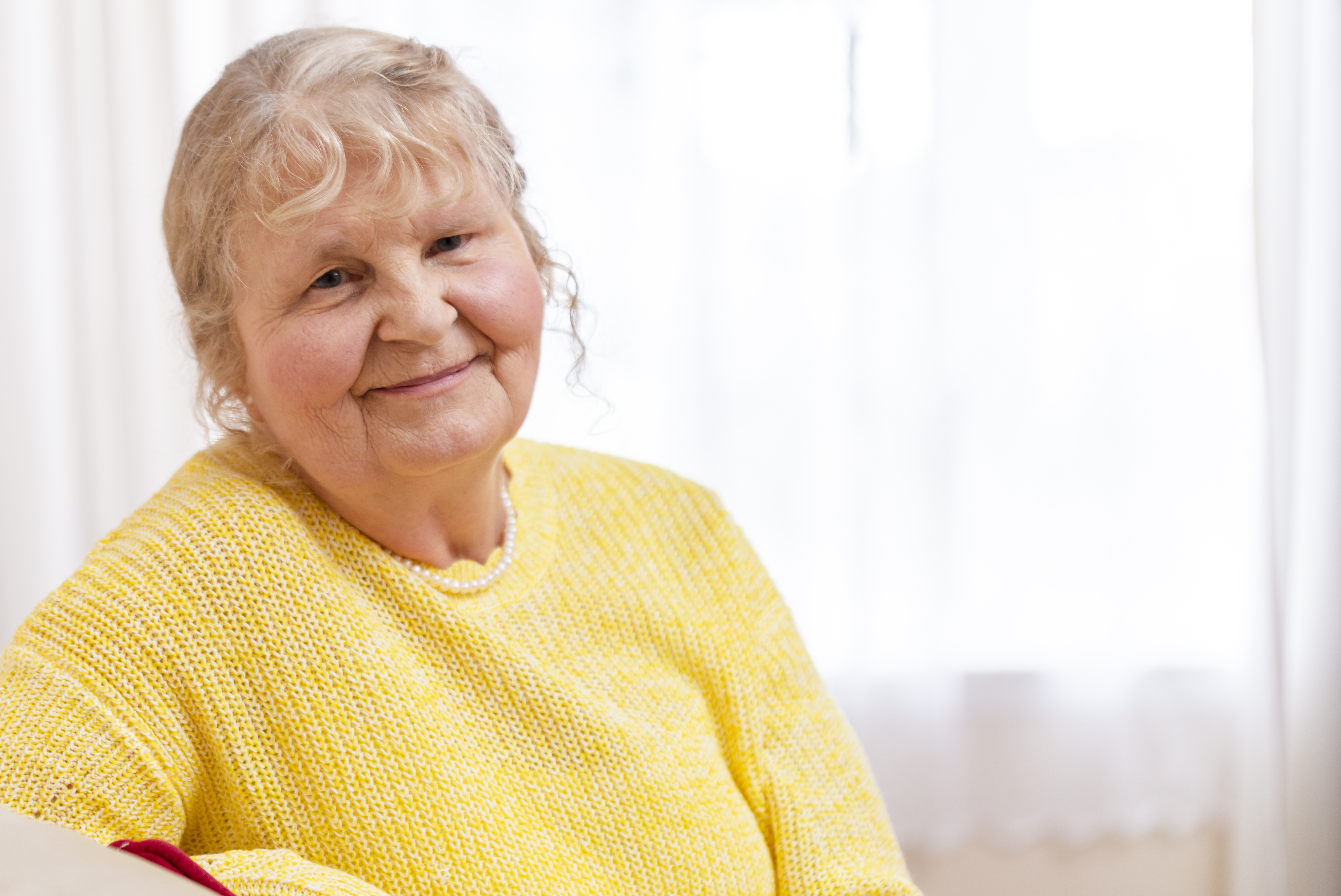 Mum-of-three Pearl is supporting a campaign being launched by Dignity in Dying Scotland next month, which aims to fight for the right to assisted dying for people living with terminal illness.
Backed by MSPs including interim leader of the Scottish Conservatives Jackson Carlaw, Scottish Greens co-convener Patrick Harvie, former Labour leader Kezia Dugdale and Lib Dem health spokesman Alex Cole-Hamilton, the camapign hopes to win a change in the law to legalise assisted suicide.
Pearl hopes to see a law passed on this by the time her new heart starts to give up.
"Life is so precious," she said. "And I think you never really appreciate just how much until your own is flashing before your eyes.
"But I know a time will come when I can't go on anymore and that's a decision I want to make myself."
Life, as Pearl knew it, changed 30 years ago.
One minute, she didn't have a care in the world. The next, she was being told her heart was failing.
"I got up one morning – and my life changed forever," she said. "It was like someone flicked a switch.
"I was trying to decide whether to stay in bed and read the papers or go downstairs and put the roast on.
"In the end, I went with dinner and was on my way to the kitchen when I collapsed."
Doctors discovered Pearl had restrictive cardiomyopathy – the pump in her heart wasn't working.
"It came out of the blue," she said.
"Maybe there were signs, but if there were, I didn't see them because I wasn't looking."
Initially, medication helped, but after eight years, medics said the drugs weren't working anymore, and there was nothing they could do for Pearl.
"We were having a big family reunion in Vancouver that Christmas – but I was advised to bring it forward to the summer," she recalled.
"Of course I knew I was sick but never appreciated I was that sick.
"Before that there wasn't a time when I thought I wouldn't get better. My heart was stopped and re-started about eight times to help regulate the rhythm, I had a pacemaker fitted, I tried countless different medications.
"But I reached a point where the treatments weren't enough. My only hope of survival was a heart transplant."
Thankfully a donor was found quickly and in 1995, the surgery went ahead.
But Pearl struggled initially.
"When I first came round after the operation I should have been happy but it felt strange. The heart was so noisy and I could feel it beating in my chest. It was so unsettling, I didn't know if I could live with it."
Then her health went dramatically downhill.
The recovery was difficult – she was housebound, bedbound and had difficulty breathing at times.
But her fighting spirit shone through.
"I have a really positive attitude despite being so ill for so long, so I was determined to come out fighting.
"After a while, I just hit the ground running – and never really stopped!"
Pearl coped by setting herself small goals, and trying to achieve them.
Six months after surgery, she went ice-skating, because it was something she had always wanted to try.
Then she took on fundraising challenges for the transplant unit and the British Heart Foundation which saw her do several walking events, then she tried kayaking, white water rafting, rock climbing and abseiling.
To mark the third anniversary of her transplant, Pearl, who has had a fear of water since she was a child, completed a deep sea dive in the Middle East.
In 2000, she signed up for the Transplant Games, competing in numerous events, including archery, canoeing and cycling.
Over eight years in the competition, she won an impressive haul of 44 medals.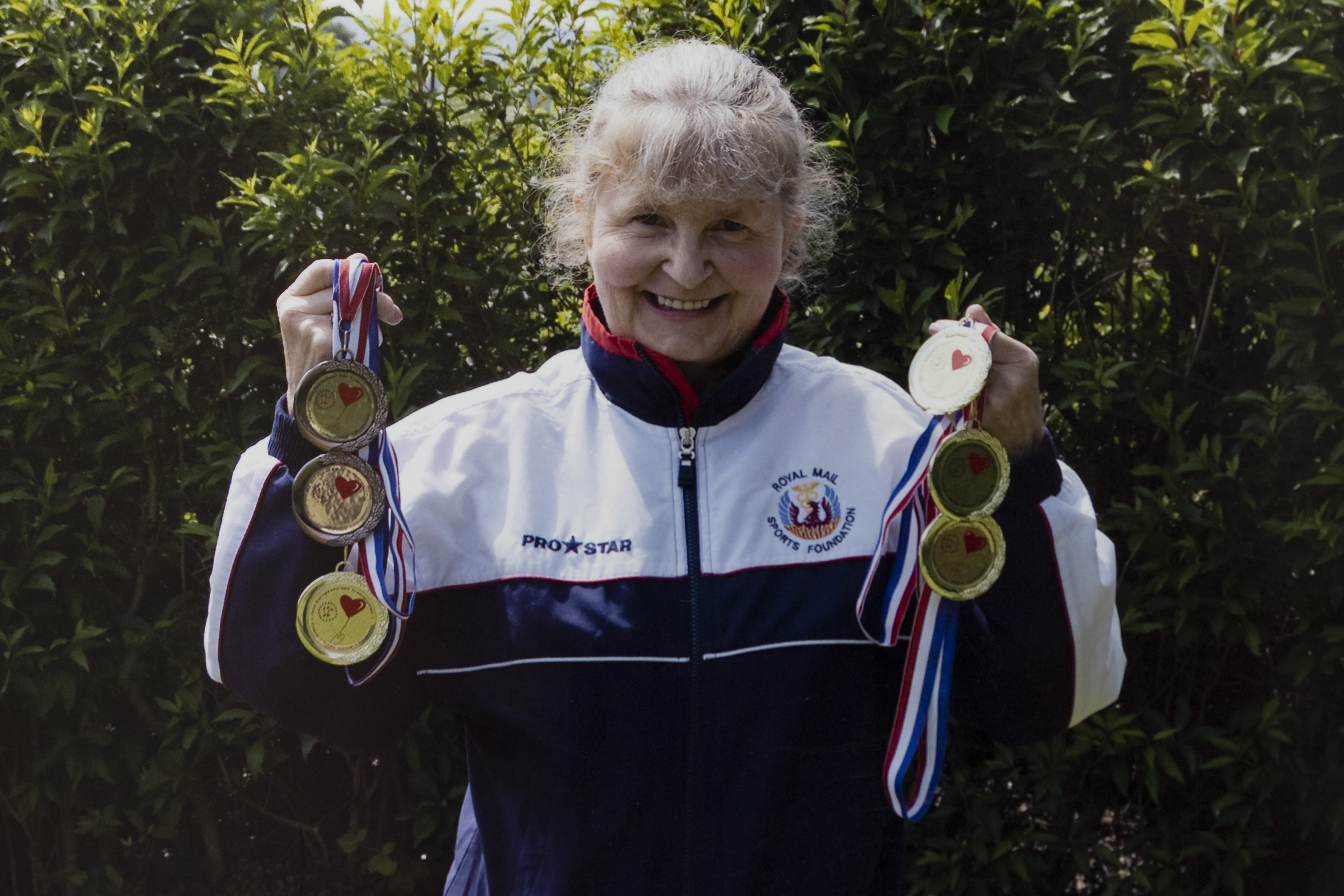 "Since the transplant, every day is a challenge. The fighting has never really stopped – but I have made the best out of life and loved every minute of it," she said.
"But I know a transplant isn't for life. This heart isn't going to keep going forever."
And when that point comes, Pearl would like to be in control, and have the choice of ending her own life.
"When I no longer have independence, if I become bedbound with no hope of recovery, I would want to go.
"I have been there before, I've been so close to death and I know what it's like. It doesn't worry me anymore, lots of the fears I had about dying are gone. I just want to choose when I want to go.
"When I give up, it will be at the very end.
"I've discussed it with my children. They have mixed opinions about my decision, but when the time comes, I'm sure they will respect my wishes.
"It's something I'm so passionate about because I strongly believe people should have a choice. We wouldn't let an animal suffer the way we let humans suffer.
"When you are given just a few months left to live and your health is deteriorating, you should be able to choose to die peacefully at home with your loved ones, instead of lying in a hospital, hooked up to machines and in agony.
"It's not just hard on the individual who has to focus on getting through each day, but on the family waiting in the wings too.
"It's important to remember this can happen to anyone at any time, and if it were you, you would probably want to have a choice."
The campaign: Director urges politicians to change the law because of love, care and compassion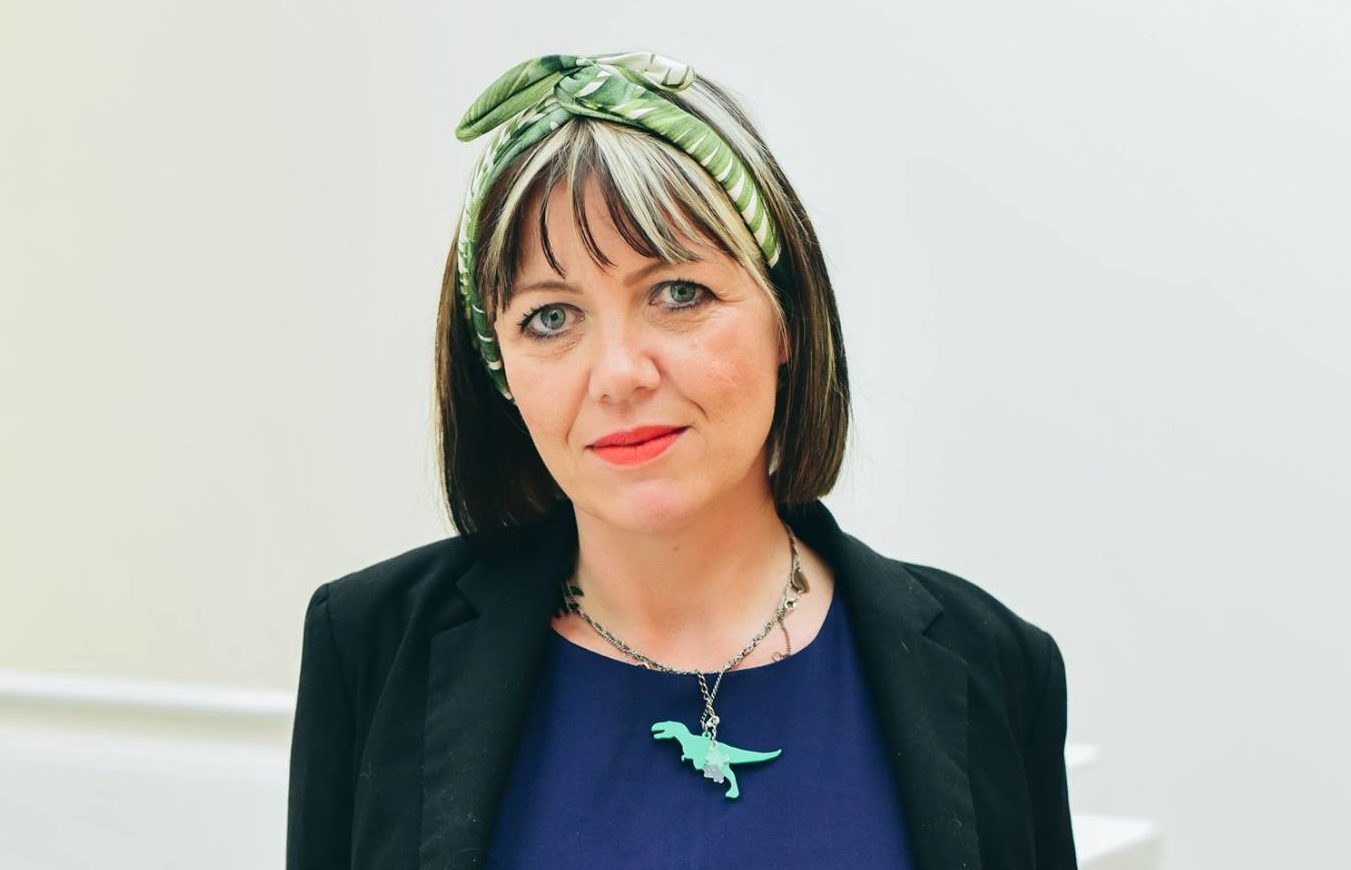 By Ally Thomson, director of Dignity in Dying Scotland
In Scotland our current law on assisted dying is broken and needs to be fixed. Despite the best palliative care, the truth is that some people still suffer unbearably at the end of their life. Dying people and their families across the country deserve better.
This is why Dignity in Dying Scotland is launching a new campaign that will take the voices of dying people and their loved ones to our decision-makers in the Parliament. The ultimate aim of the campaign is to get the Scottish Parliament to introduce safe and compassionate laws that would allow terminally ill, mentally competent adults the choice of an assisted death.
At the heart of our campaign is love. The stories we will highlight are those of people who love their life and don't want to die – but their illness means that death is inevitable. They don't want to suffer and don't want their loved ones to watch them suffer.
They are stories of families who have watched the person they love die an unnecessarily bad death and don't want others to go through that. People who have promised as a last act of love to campaign for change.
We know that the majority of Scots support them. At the moment one person every eight days is travelling from the UK to Switzerland in order to end their life. Those that can't afford it, are too unwell to travel or don't want to have to die early when they are still able to make the journey, end their own lives in this country, often alone and in traumatic circumstances. There is a better way.
Of course, assisted dying would not and should not take the place of good end of life care but would exist alongside it. Like palliative care, assisted dying helps people and their loved ones focus on quality of life by easing their greatest fear: that they will experience unbearable suffering during the last months, weeks, or days of life. It is not only about how a person dies, it's about how they live while they are dying.
This issue will not go away; pressure to change the law will only grow.
Now is the time for Scotland to act on this.
---
For more information visit www.dignityindying.org.uk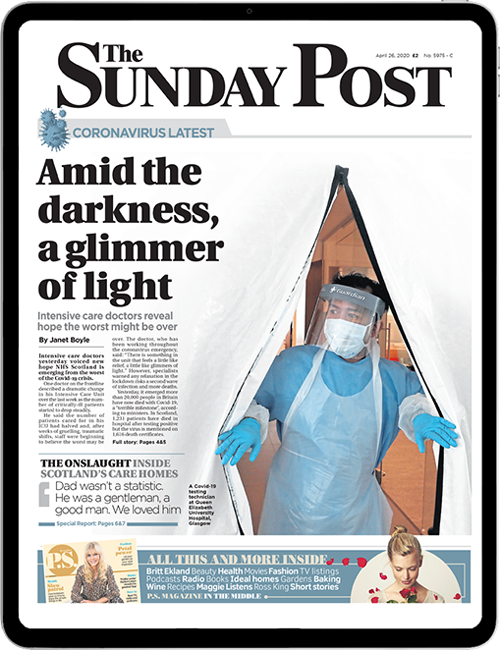 Enjoy the convenience of having The Sunday Post delivered as a digital ePaper straight to your smartphone, tablet or computer.
Subscribe for only £5.49 a month and enjoy all the benefits of the printed paper as a digital replica.
Subscribe