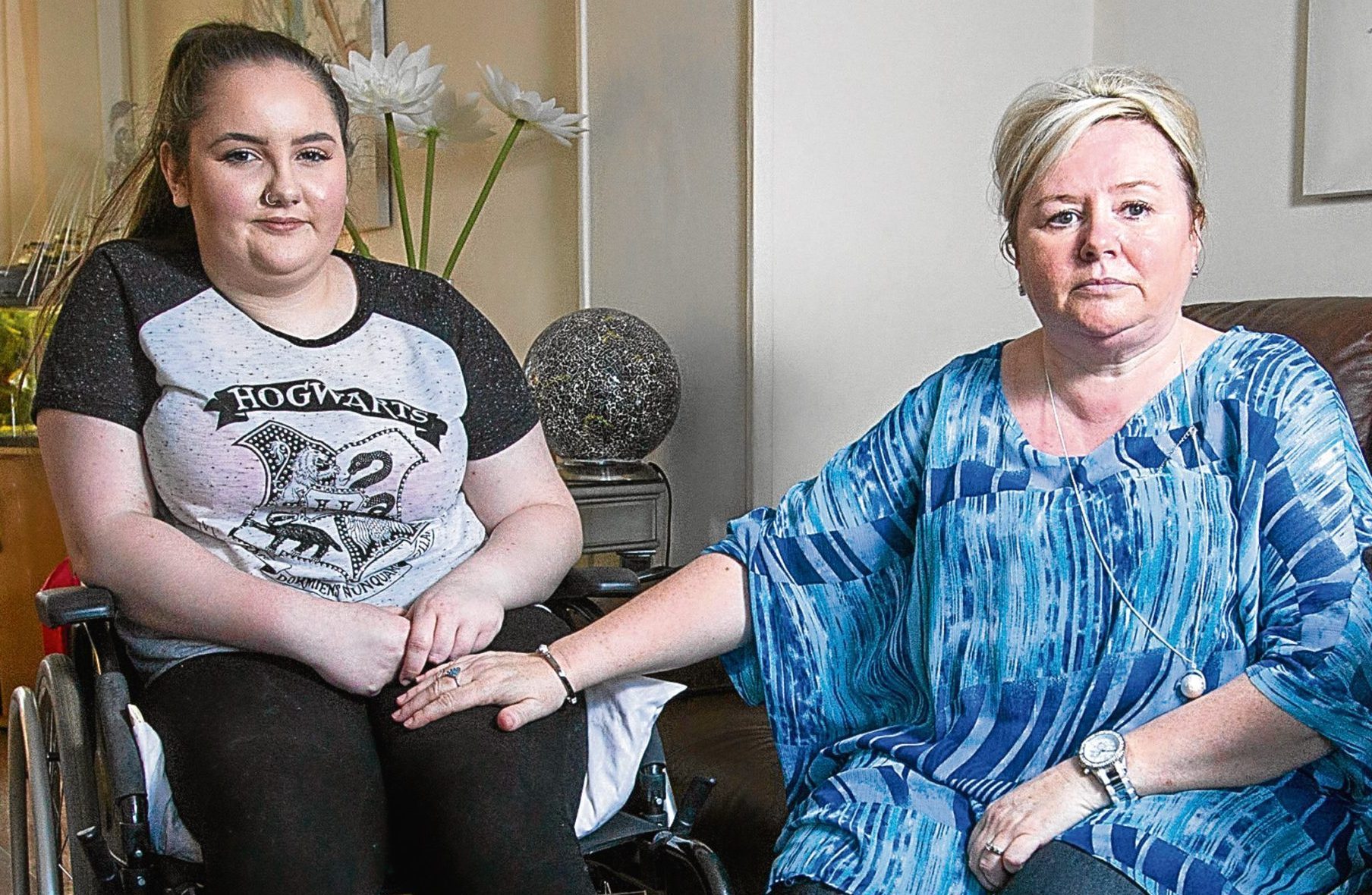 A TEENAGE girl who received a controversial cancer jab at school says it has left her confined to a wheelchair.
Chloe Brown, 16, was a healthy teenager who was working towards a career as an actress.
But her dreams have been shattered as she is now confined to a wheelchair and spends most of her days in bed.
Chloe and her family blame a cancer-preventing jab which she received at school.
They claim her symptoms are linked to the vaccine, which protects against the cervical cancer-causing human papillomavirus (HPV).
Scottish Government medics insist the jab is safe and say the vaccination programme, introduced in 2008, has seen a 90% fall in HPV cases among young women.
But there are increasing calls for more research into preventive jabs.
Chloe said that in the months following the jab she fell ill with dizziness, headaches, fatigue and bone and joint pain, and her muscles weakened.
Now, she is in constant pain.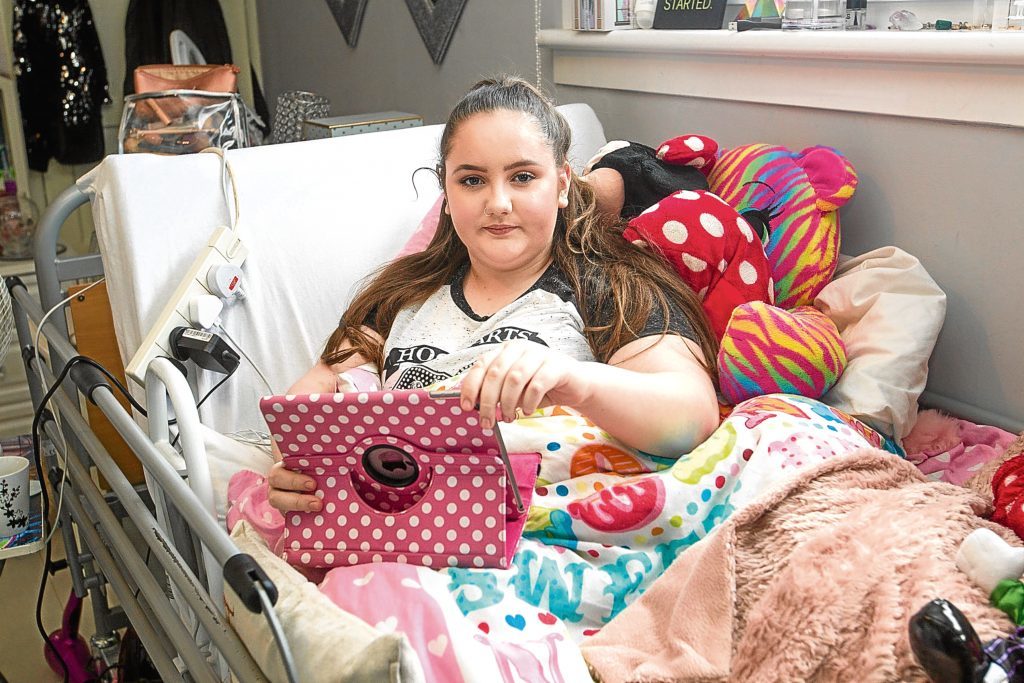 Chloe said: "I have to battle chronic pain daily. I'm in pain 24 hours a day, seven days a week – and I don't know if I'll ever get better.
"I accepted the assurances that the vaccine is safe and any side effects are rare and mild.
"I can tell you that this is not true and the side effects are devastating."
Chloe, who attended All Saints RC Secondary School in Glasgow, received her first jab in January, 2015, and the second in February last year.
But just three months later her health dramatically deteriorated.
Her mother, Pauline Terry, 50, has quit her job as a part-time collection agent to look after her daughter.
She said: "Chloe went from being a clever, active, bubbly, outgoing wee girl to being unable to do anything for herself."
Chloe had hoped to study drama at Glasgow's Royal Conservatoire, but has been forced to give up her acting dream.
She said: "I want nothing more than to go back to my acting classes.
"I've only been able to go to school three times since I was taken to hospital last year and am not able to take any of my national fives exams."
Millions of girls across the country were given the Cervarix jab before it was replaced by the NHS with a new vaccine called Gardasil, which is the one Chloe received.
European Medicines Agency statistics show that up to January 2017, 3683 adverse reactions to Cervarix were reported, and 11802 to Gardasil.
Some 380 families, represented by the UK Association for Vaccine Injured Daughters, have called for more information in schools and research into potential side effects.
Medics have dismissed their concerns and the Scottish Government says the jab is not dangerous.
Pauline is now in touch with other concerned families.
She said: "The Gardasil jab is the only new thing that came into Chloe's life at that time. There was nothing else that had changed.
"I've met with eight other mums in the West of Scotland who have gone through the exact same ordeal.
"I also speak regularly to 30 mums online who have all come to the same conclusion."
Freda Birrell, a spokeswoman for the UK Association of Vaccine Injured Daughters, said parents are not being given all the facts when asked to consent to the vaccine.
A spokesman for Gardasil manufacturer MSD said 200 million doses have been distributed around the world with several independent studies by different medical bodies confirming HPV vaccines are safe.
A Scottish Government spokesman said "It has a good safety profile and is effective."
The Medicines & Healthcare Products Regulatory Agency said a series of reviews have found no credible evidence of a link between the HPV vaccine and chronic pain.
---
The comments section on this article is currently disabled as we investigate a technical problem with our commenting system. You can join the discussion on our Facebook page here: https://www.facebook.com/SundayPostUK/posts/1491012747606958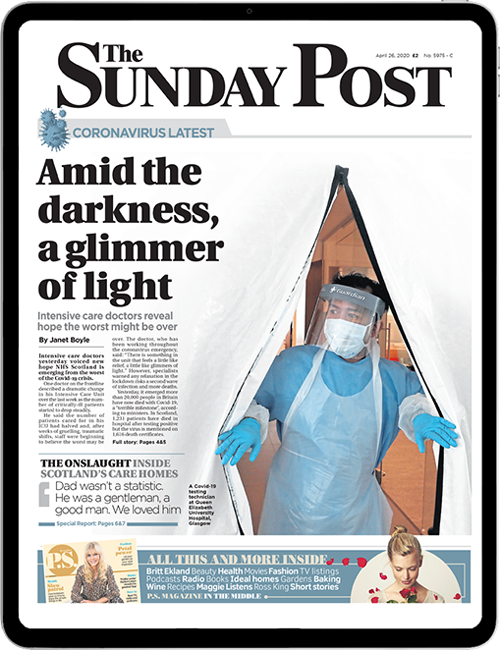 Enjoy the convenience of having The Sunday Post delivered as a digital ePaper straight to your smartphone, tablet or computer.
Subscribe for only £5.49 a month and enjoy all the benefits of the printed paper as a digital replica.
Subscribe