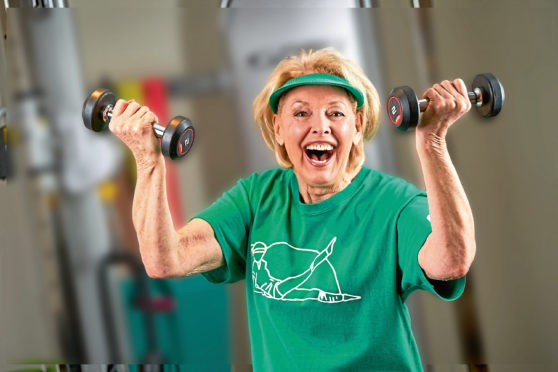 The Green Goddess talks about returning to the spotlight in her 80s, the power of exercise and life during lockdown.
Why did you decide to return to our screens during lockdown?
Joe Wicks was wonderful and motivated children in particular, but I was concerned about us older people.
I realised many were self-isolating, as I was, and many were very lonely and had a lack of a lifeline – that's why I concentrated on exercises for people with perhaps limited mobility, and those who maybe haven't exercised for a while.
What are the main benefits of beginning an exercise regime?
When you do any form of exercise, there are four immediate benefits. The first one is strength – if you're getting up from a chair, you're using your quadriceps muscles, you're keeping your legs strong.
If you're lifting a can, you're keeping your arms strong.
The next is that physical activity and lifting things keeps you supple, and if you're getting up and moving, you're improving your stamina and your cardiovascular system.
If you get it right and eat a reasonably good, mixed healthy diet, then chances are you're going to keep in shape.
You seem to be as passionate about exercise as ever?
It's so important to retain as much movement as possible, however limited your physical abilities are.
I know what a difference it makes. Life is so much richer if you're physically fit. Chances are you'll be mentally very fit as well.
I'm very, very aware of how exercise – moderate exercise that is, I'm not talking about going to the gym and pumping iron and all that business – is important to maintain your good health.
What about those people whose movement is perhaps quite limited these days?
It's surprising how much you can actually do sitting in a chair.
This includes weights workouts using cans rather than dumbbells, and strengthening activities using exercise bands or even an old pair of tights.
You have osteoporosis and wrote a book on how to reduce the risk of weaker bones. What are some of your tips to combat the condition?
I know how important it is to do weight-bearing exercises, such as walking, gardening, putting weight on your spine, hips and legs and lifting up, lifting your grandchildren.
You're putting weight on your wrists, and your wrists, hips and spine are the areas where you could be affected by osteoporosis and have a fracture.
---
Diana Moran's new exercise DVD, Keep Fit And Carry On, which was filed during lockdown, is available now.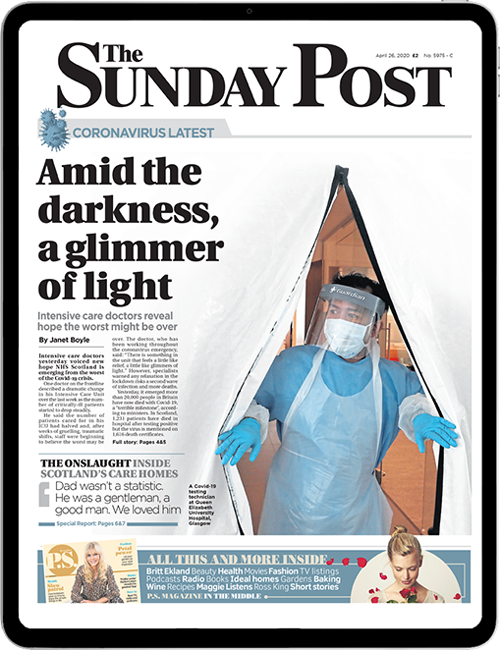 Enjoy the convenience of having The Sunday Post delivered as a digital ePaper straight to your smartphone, tablet or computer.
Subscribe for only £5.49 a month and enjoy all the benefits of the printed paper as a digital replica.
Subscribe