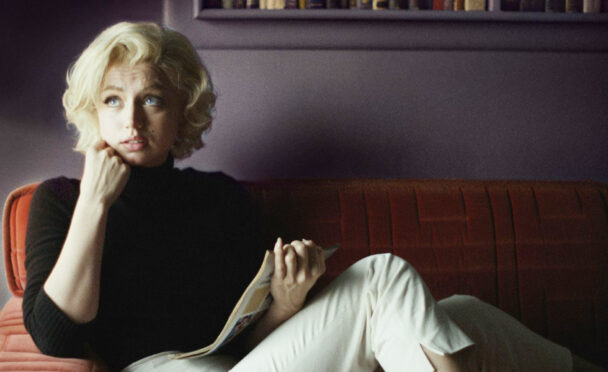 This week everyone is talking about the new movie Blonde.
The film about Marilyn Monroe received a record-breaking 14-minute standing ovation at the Venice Film Festival last month and now I've seen it for myself I can understand why. Actress Ana de Armas is simply stunning in the role of the movie legend.
Talk about blonde ambition – she went all out to do justice to the Hollywood legend. In preparation for the role, Cuba-born de Armas spent nine months working with vocal coaches to perfect the famous, breathy tones of the glamorous star, who died in 1962 aged 36.
"The voice is something I could've had two more years of preparation and training for and I never would have felt ready because I'm a perfectionist," she told me.
"It's not just an accent or a pitch or whatever. It has affectations and is so emotional all the time that for me it was about finding the truth.
"I was mostly familiar with her character and screen presence and legacy as an actress. I didn't know much about her as a woman, who she was underneath, and that's what interested me. That was the part that I found so beautiful and heartbreaking and that's the direction we wanted to go in. I feel like the humanity was missing from her from what we see and I hope this helps that."
Filming wrapped three years ago and the star felt like she was letting go of her baby when Blonde finally debuted on the film festival circuit where the reaction was beyond her wildest dreams.
She recalled the standing ovation that reduced her to tears of joy. "Having that type of feedback and reaction from the audience is just incredible," she said. "During 14 minutes of standing ovation, a lot of things go through your mind – how could you not get emotional? It's one of those once in a lifetime moments and it's unforgettable and you just take everything in.
"I'm a very emotional person anyway and in that moment just had to let all those feelings out."
Blonde, produced by Brad Pitt and co-starring Adrien Brody as Arthur Miller, really does tug at your heartstrings. It re-imagines Munroe's tumultuous private life and the ultimate price she paid for fame. Filming left de Armas emotionally drained.
"It's heartbreaking, I'm not going to lie," said the No Time To Die star. "I knew that I had to go to dark places and feel uncomfortable and feel all those big things. It feels heavy for those nine weeks that we shot and preparation, and it's non-stop going through your mind but characters like this don't happen often.
"There was so much that I could get and I just had to trust those months of studying and observing and everything I watched, and the coaching. Then when I showed up to set I just couldn't think about it again and just had to let it go."
De Armas said she felt like Marilyn Monroe was on set with her. I've no doubt the lady herself would have approved of one of the performances of the year.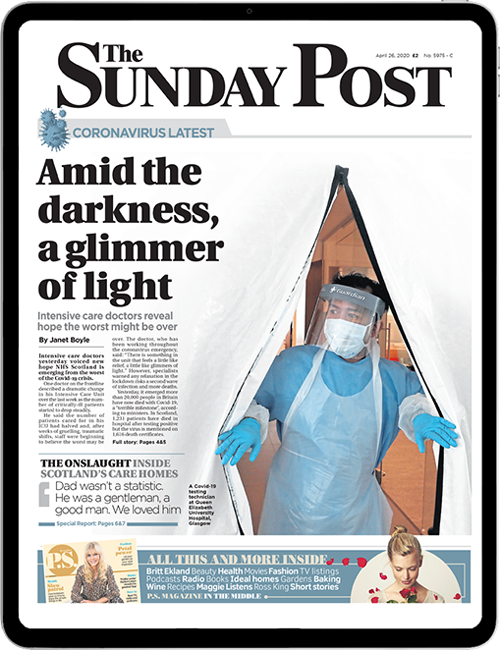 Enjoy the convenience of having The Sunday Post delivered as a digital ePaper straight to your smartphone, tablet or computer.
Subscribe for only £5.49 a month and enjoy all the benefits of the printed paper as a digital replica.
Subscribe