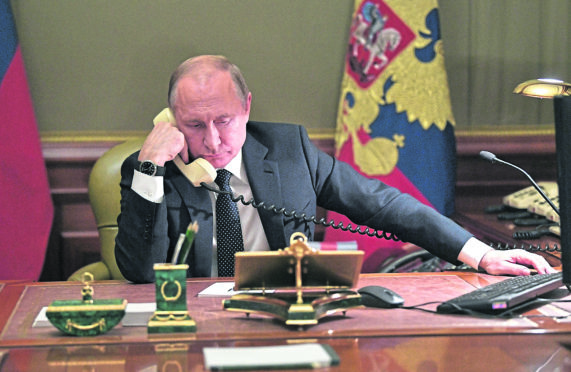 Police must reopen inquiries into the death of a Scots tycoon with links to Russia who fell to his death after claiming he would be murdered, according to a fresh investigation into a series of suspicious fatalities.
Investigative journalist Heidi Blake spent several years probing the life and death of Scot Young, one of 14 people whose death in the UK has been linked to Russia.
She has detailed the extravagant lifestyle of Young, who grew up in a tenement in Dundee, after making millions in shadowy deals.
He became an aide to a Russian oligarch who opposed President Vladimir Putin and who himself was found dead in his home in Berkshire in 2013.
Despite police deciding he had killed himself, the Scot's death, aged 52, in London the following year sparked theories he had been assassinated after becoming mixed up in international money laundering.
Blake, in her new book From Russia With Blood, examines his death and 13 others and believes police must look again at the circumstances.
Global investigations editor with online news site BuzzFeed, she said: "Scot Young is a pretty fascinating character.
"We became aware over the course of our many years investigating him that he operated as a fixer for super-rich and powerful figures, most notably Boris Berezovsky, the Russian oligarch who fled to the UK after angering the Kremlin. Scot was really his bagman and helped launder his money into the UK."
She says police's official account of Scot's death as suicide is highly questionable and came after a cursory investigation which failed to properly look into all the circumstances.
From Russia With Blood examines the deaths and calls for a rethink amid claims they can all be linked to Russia.
She said: "Scot's death was extraordinary in many respects. He was found impaled on the spikes of a wrought iron fence beneath the fourth floor window of his London townhouse.
"He had been warning friends and family and the police that he believed he was being tailed by a team of Russian hitmen and that he had been embroiled in deals both within Russia, in former Soviet states and the UK.
"We know he was living in fear of his life. We had copies of police records in which he said he believed he was going to be murdered and asked for police protection.
"Yet when he eventually was found dead, police didn't even stop to dust for fingerprints and didn't grab CCTV.
"They didn't treat the death as suspicious for a moment – they just shut down the investigation and treated it as a suicide. Given who Scot was, who he'd been associating with and how many times he'd warned he believed he was going to be murdered, it was pretty extraordinary on the part of the police."
Young's former wife Michelle, mum to the couple's two daughters, believes his death is suspicious and continues to this day to try to trace what she believes is hundreds of millions of pounds of missing assets.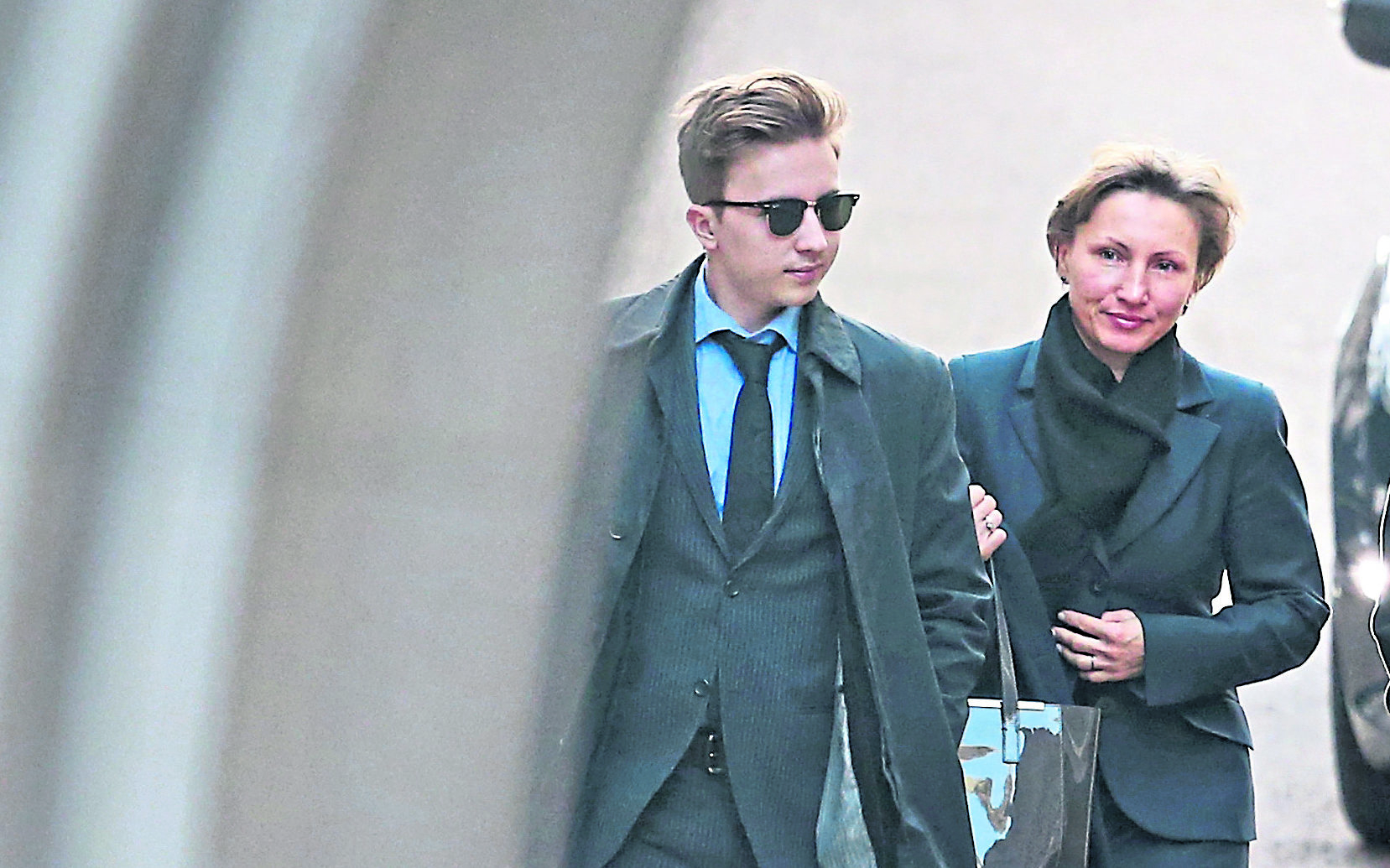 During research, Blake and her team also spoke with witnesses to obtain a picture of Scot's life in addition to his death – and uncovered tales which exemplified a man with a love of hard cash.
She said: "I was able to speak to a lawyer who met Scot in the 1990s on a Concorde flight from New York to London.
"He said Scot asked if he could come and speak with him, adding he had a little tax problem.
"Scot turned up at his office in central London and said his problem was he had been robbing banks all over Europe. Whether he was actually involved or was just laundering the money is unclear.
"But he had made a lot of cash off the back of this association and had millions stashed in offshore accounts and in suitcases which he couldn't spend in the UK without raising suspicion.
"They went to see a leading tax barrister who advised that money stolen in bank heists didn't actually fall under the list of taxable income in place at the time.
"There was also immunity for making voluntary declarations to the tax authorities which meant the Revenue, as it was at the time, couldn't report him to police.
"The barrister advised Scot just to tell the authorities he'd got the money from bank robberies and he would be able to move it into the UK. That is exactly what he did.
"He moved the money onshore, declared it to the Revenue and effectively transformed it into legitimate money which he could start spending in the UK."
Blake said: "There's another story of how Scot turned up in the doorstep of Woodperry House, a huge mansion set in 200 acres in Oxfordshire.
"He offered the then-owner a suitcase full of cash to buy it and said to the owner that, if he sold it for cash, he could save on tax and make more money.
"The owner, a clean living chap, insisted the deal be done above-board – but it was an example of how Scot was a man who liked to deal in rolls of banknotes.
"We were able to recover a mobile phone that was in his pocket when he fell to his death and had it restored.
"There were many photographs of suitcases full of cash. It was just indicative of the way he operated.
"He was mixing with the richest people imaginable and at one point having dinner with Bill Clinton before his death."
She said: "I think Scot's death is extremely suspicious. We found it was one of 14 you can connect to Russia and which the authorities have not investigated as a whole.
"In Scot's case, the fact there was little or no investigation of what's a highly suspicious set of circumstances, with bright red arrows pointing at Russia, causes us to question the conclusion that it was suicide.
"There's all sorts of evidence which suggest it may not have been. There were fingermarks on the window sill from which Scot fell which indicated he had been fighting to stay in.
"There was evidence gathered from the scene by Scot's daughters which the police failed to collect. We are saying it's one of 14 deaths which ought to be fully investigated and until that happens the suspicions are going to linger."
The Met Police said reviews had been carried out into the deaths and there was "no basis on which to re-open any of the investigations".
They added any new information or evidence would be "assessed as appropriate".
---
Putin's Russia suspected of involvement assassinations in UK and abroad for two decades
Moscow has been implicated in a string of deaths in Britain and elsewhere over the last
15 years. And, as the most recent cases demonstrate, there are suspicions that Russia continues to assassinate its enemies-in-exile.
Moscow's alleged oversees assassinations came to public attention following the death of Alexander Litvinenko in London in 2006.
The former KGB agent, MI6 employee and Kremlin critic died after drinking tea poisoned with radioactive polonium. An inquest found he had been murdered in an operation by the Russian security services.
A number of other deaths followed which aroused suspicions.
They include Badri Patarkatsishvili, 52, who was close to Putin enemy Boris Berezovsky, and who died in Surrey in 2008 from heart failure – but had claimed he was an assassination target – and oligarch Berezovsky himself, 67, who opposed Putin, and was found hanged at his Berkshire home in 2013. But the most high-profile of Moscow's assassination operations was one which failed.
Former Russian spy Sergei Skripal, 66, and his 33-year-old daughter, Yulia, were found seriously ill on a bench in Salisbury in March last year. They had been poisoned by the nerve agent Novichok in an attack "almost certainly" approved by the Russian state.
Both survived, thanks to British medical expertise, but local woman Dawn Sturgess, who along with her partner Charlie Rowley were exposed to Novichok after handling a contaminated perfume dispenser left by the would-be killers, later died in hospital.
The police investigation which followed lead to the naming of two suspects – both members of the Russian security services.
Dmitry Obretetskiy, 49, was hit by a car as he walked his dog last month. He passed away on Saturday. It was reported he had "intense financial disputes" with "enemies".
And Zelimkhan Khangoshvili, 40, a Chechen exile, was shot in the head in a Berlin park in August. The case is to be investigated by German prosecutors, which suggests a foreign intelligence service is suspected of involvement.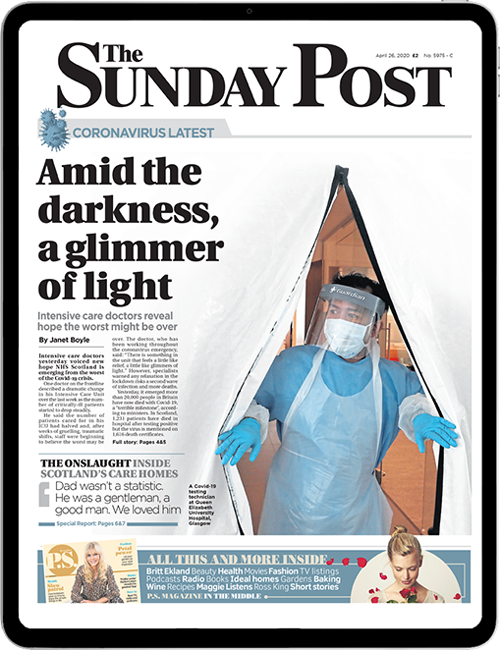 Enjoy the convenience of having The Sunday Post delivered as a digital ePaper straight to your smartphone, tablet or computer.
Subscribe for only £5.49 a month and enjoy all the benefits of the printed paper as a digital replica.
Subscribe