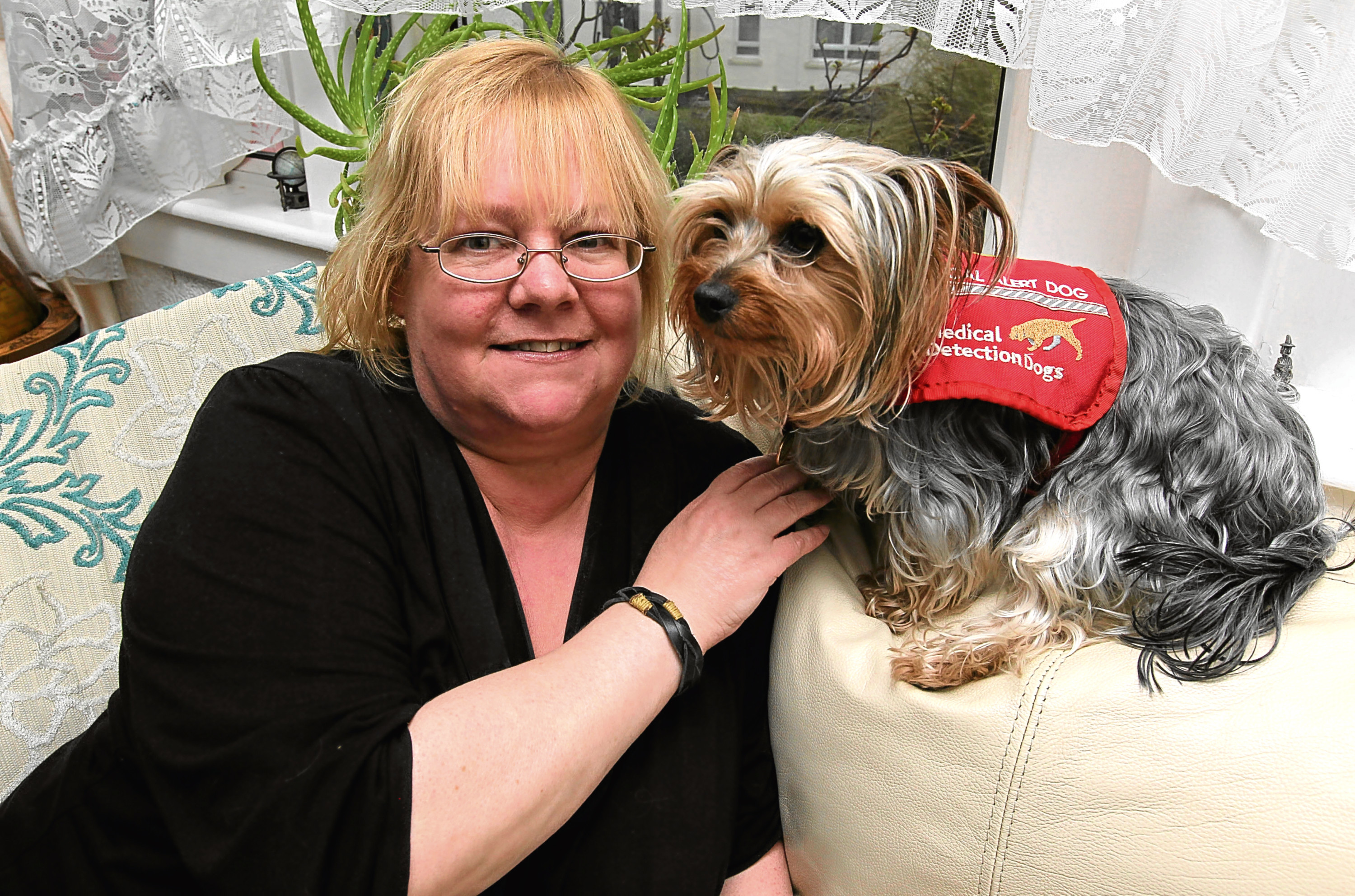 A MOMENT or two listening to Yvonne Nicholson is enough to convince you of the strong bond she has with Milly, a Yorkshire Terrier.
For Yvonne, 55, from Paisley, the attachment she feels to her dog goes far beyond the connection that most owners have with a pet.
Despite her small size, Milly is nothing less than a lifesaver.
Yvonne suffers from unstable diabetes, meaning that her sugar levels can get dangerously low in minutes.
Milly, a medical detection dog, can sense whether Yvonne is at risk and alert her. Before her arrival, Yvonne needed to set alarms so that she could check her blood sugar every couple of hours during the night.
"Now if she detects something is wrong she'll jump up and lick my face. Dogs have a sense of smell that is many times better than ours, so she doesn't have to think about it, she just alerts me straight away," said Yvonne.
"I can look forward to going to bed knowing that I can either have a good night's sleep or be woken up by a lovely little dog to eat digestives with a glass of milk. A great excuse for a midnight feast!"
Milly can tell when Yvonne's sugar levels are dangerously low or high.
Having a detection dog has made a dramatic difference to her life, said Yvonne, who used to make sure someone was with her when she was out and about.
"Friends and relatives used to ask if I'd done a blood test if I started to talk quickly," she added. "Now they don't need to worry."
Although she was trained to detect the compounds in Yvonne's breath, Milly has also helped other diabetes patients.
Yvonne said: "I went along to a diabetes clinic and there were eight of us sitting around the table. Milly crawled under the table to a gent on the other side. When I suggested he test his sugar levels, he said they were fine. He did so, and found they were dangerously low.
"They don't think that anything is wrong, they just think Milly is coming up to say hello, so they are a lot more at ease. Before I had to tell people, 'If you see me doing this or that, please tell me because I might not notice'. I don't need to say that any more'.
"I still do blood tests every couple of hours, and every time she alerts me I do a blood test but she has never missed it and she has never been wrong.
"She's a godsend, and the cutest little thing you have seen, so when I take her out everybody wants to touch her. I have to explain that she is working, and I feel so guilty about doing that.
"With any working dog, if people are coming up and touching them they can get quite distracted. They are not used to that, they are used to dealing with someone one on one. Milly loves the attention, but it is better if she is bonded to the one person."
Man's best friend? Milly is clearly that and so much more to Yvonne.
Milly was trained by the charity Medical Detection Dogs, which was set up by Claire Guest.
Claire was alerted to the fact that she had cancer by her dog Daisy. Her story is told in the book Daisy's Gift (Virgin Books, £12.99), out now.
---
READ MORE
Pestering puppy saved my life after heart attack
Las Vegas magician Piff the Magic Dragon on his sidekick… a dog from Dundee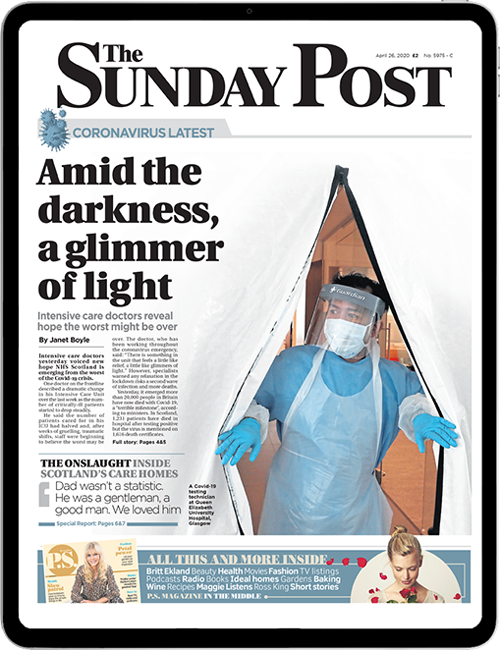 Enjoy the convenience of having The Sunday Post delivered as a digital ePaper straight to your smartphone, tablet or computer.
Subscribe for only £5.49 a month and enjoy all the benefits of the printed paper as a digital replica.
Subscribe