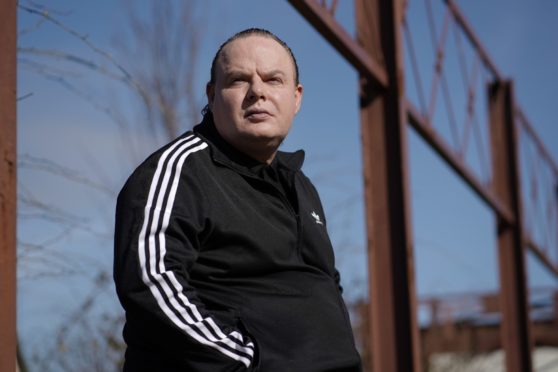 Scotland's health officials are being urged to follow counterparts in England and update head-injury guidance to doctors to prevent devastating consequences in later life.
Campaigners fear a ­quarter of forgotten childhood injuries could inflict lifelong mental and physical health effects. These include hypopituitarism, a condition caused by damage to the pituitary gland at the base of the brain which can cause a range of symptoms including chronic fatigue and impairment of growth.
But, while health ­officials in England are ­updating guidelines on head trauma to raise awareness of the condition, Healthcare Improvement Scotland has no plans to do the same.
Luke Griggs, deputy chief executive of the brain injury charity Headway, says someone is admitted to hospital every 90 seconds in the UK with a brain injury. "While it is widely ­understood moderate and severe brain injury can have devastating effects," he said, "it's also very important for people to understand that even a seemingly minor head injury can have major consequences.
"Misdiagnoses of brain injury, particularly mild traumatic brain injury, or a complete lack of any diagnosis is common. This can mean long-term effects can be misinterpreted and the individual does not get the help and support they need.
"This can be a problem in children and adolescents. Their developing brains and hormonal changes can mask ongoing and persistent effects of concussion." He said a major drive was now needed to improve the treatment of brain injuries.
"GPs need more help to identify mild traumatic brain injury, hospitals must do better at ensuring all head-injury patients discharged from A&E are given written details of warning signs to look out for, and sport must continue to improve the way it deals with concussion."
Campaigner Joanne Lane believes her son suffered an unrecognised childhood brain injury that led to health problems later in life, causing him to take his own life in 2008.
She said: "We discovered he'd been suffering long-term effects of a head injury from falling out of a tree when he was seven. Christopher had been in a coma for several days afterwards.
"A slight facial paralysis disappeared quickly and we never gave it another thought. But that injury affected him for the rest of his life because his pituitary gland had been damaged. If we'd known, we would have made sure he got the right treatment."
Scottish Conservative ­parliamentary candidate Miles Briggs is calling for an overhaul of guidelines. He said: "Clinical professionals should be encouraged to investigate and inform families of possible long-term effects so anyone presenting with issues later in life doesn't have to wait years for full diagnosis and treatment."
England's health ­watchdog Nice said it was revising guidelines on head trauma and hypopituitarism.
Healthcare Improvement Scotland said: "There are no plans to update the current guidelines."
---
It took years for me to get a diagnosis and years more waiting for the help I need
Former fitness instructor Robert Hunter says his adult life has been torn apart because of an injury when he was 10 years old.
The life-changing legacy of the blow to his head in childhood has left him suffering impotence, depression, pain and chronic fatigue because of unseen damage to the vital chemical and hormone-producing pituitary gland at the base of his brain.
Robert, 45, from Newtongrange, Midlothian, said: "I was hit on the head with a golf club by another boy during a bit of rough and tumble when we were just kids. I remember getting several stitches. I simply forgot about the incident, as you do."
Robert had no inkling when he began struggling during intimate relationships that the childhood head injury was affecting his ability to make love.
Damage to his pituitary gland, situated at the base of the brain, was leaving him with insufficient testosterone and other hormones to keep his body functioning normally.
The unseen damage was affecting the production of vital adrenal and growth hormones and chemicals, causing depression and chronic fatigue.
Robert said: "Inexplicably, around 15 years ago I began piling on weight until I could hardly recognise the person I once was. I was exhausted, depressed and in pain. My joints swelled up.
"My GP simply insisted I lose weight. I hadn't changed my diet, but the weight gain was there for everyone to see."
Robert's relationship broke down amid impotence difficulties and, along with the depression and feelings of helplessness over what was happening to him, he tried twice to take his own life.
"I realised then I had to take control and find out what was wrong with me."
Researching his symptoms, Robert realised they fitted the effects of a damaged pituitary gland. His GP asked if he had suffered any head injury and Robert remembered being hit with the golf club. But he still did not get all the help he needed.
He said: "Even though specialists in Edinburgh agreed my childhood injury caused the problem, I suffered years of frustration before getting a full diagnosis in England.
"Hormone treatment was available, but I was constantly denied the full range of tests to diagnose every deficiency.
"In despair, I reached out to a specialist in England who did all the tests and found I was deficient in the human growth hormone as well as others.
"Even with those results, it's a continual struggle to get the medication I need in Scotland. Because it took so long – almost 10 years – to get a proper diagnosis and treatment, far too much damage has already been done to my body to reverse things and get my life back.
"Effective treatment is available, but I fear others like me are left suffering needlessly in Scotland because not enough is being done."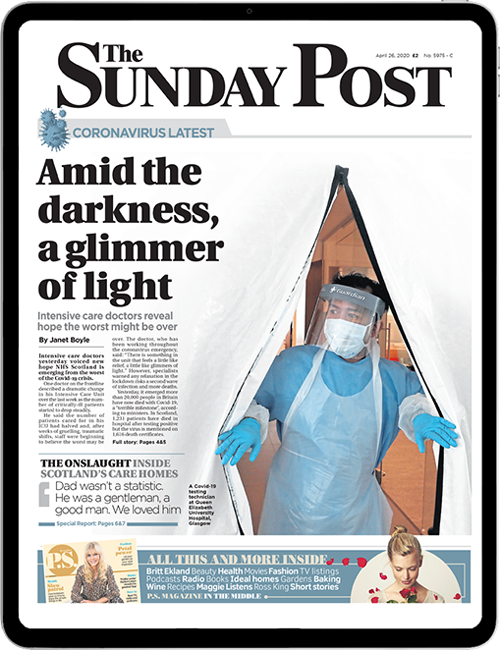 Enjoy the convenience of having The Sunday Post delivered as a digital ePaper straight to your smartphone, tablet or computer.
Subscribe for only £5.49 a month and enjoy all the benefits of the printed paper as a digital replica.
Subscribe