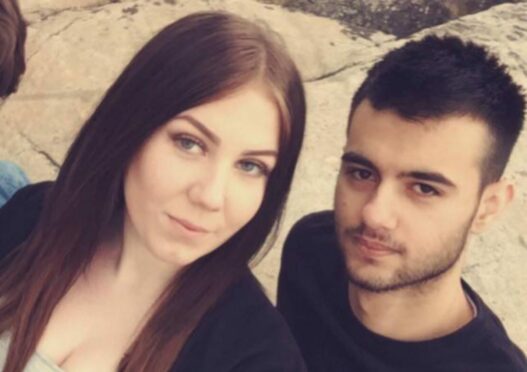 A primary school teacher who ran an international drug-dealing operation from her remote Swedish home has been jailed after her details were uncovered on a Scots teenager's computer.
Jenny Lindstrom and ­boyfriend Imran Rasool were busted after their names came up when police checked equipment belonging to Ryan Bonner, 19, of Inverkip.
He and co-accused Jonathan Paxton, 20, of Largs, had been arrested in December 2019 over a plot to import a Glock handgun into Scotland from the US. Bonner and Paxton were each jailed for 20 months this year.
During the investigation into the pair, it emerged Lindstrom had received Swedish krona worth about £90 from Bonner to her PayPal online account. Another transaction, this time in Bitcoin, linked Bonner with Rasool, who is originally from Peterborough.
Although the precise nature of what the transactions were in exchange for was not established, Swedish authorities were tipped off about the unusual link and a surveillance operation was mounted by Customs investigators in the Scandinavian country.
A raid was subsequently carried out last May on the couple's remote house on the small island of Graso, off Sweden's east coast. Inside, investigators found large amounts of drugs, including 2.2 kilos of heroin, 2.9 kilos of cocaine, 3.5 kilos of ecstasy and one kilo of methamphetamine, with a possible street value of up to £500,000.
Padded envelopes, vacuum machines and scales believed to have been used for the smuggling operation were also found in the home.
During surveillance by the Swedish authorities, the couple were watched as they mailed a large number of padded envelopes to buyers all over Sweden.
It is believed customers used an encrypted chat service to contact the couple via a drugs forum on the Dark Web, encrypted online sites only accessible with special software.
The couple are said to have sold more than 30kg of drugs, which were brought in from the Netherlands and sold on to customers across Sweden, and earned in the region of £300,000.
Lindstrom, 28, and Rasool, 25, were each sentenced at Uppsala District Court in May to 10 years in prison.
Kristian Johansson, head of criminal investigation unit East at Swedish Customs, said: "Based on the information we received from the Scottish authorities, we began investigating the people in this case and, very quickly, we saw that they probably distributed drugs to different customers in Sweden.
"Without the information received from Scotland, we probably would not have been able to find these people as they are the type who do not get caught on the authorities' radar easily. They are two young people, without a criminal record, who live in an archipelago environment and who sell drugs on the internet.
"The case shows that, in ­principle, anyone can distribute drugs over large geographical areas without having to meet the customers themselves in any suspicious place. But this case also shows the importance of agencies co-operating with those in other countries and that it can be crucial, no matter how much or how little information is available."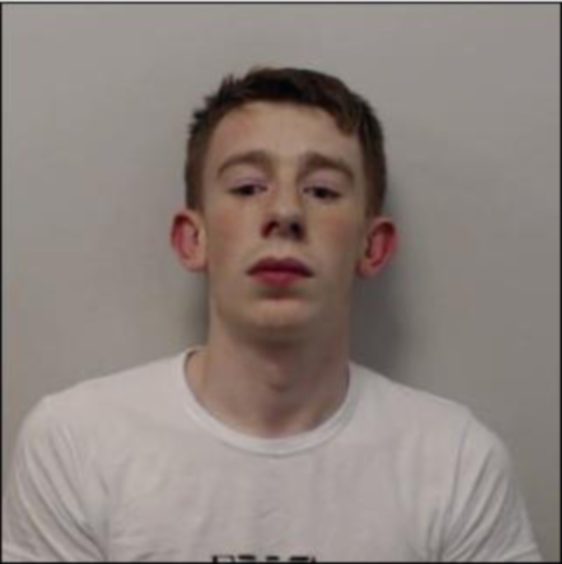 During the trial, Lindstrom and Rasool tried to implicate a person referred to only as Tom but the court did not deem this as "credible".
Evidence ­relating to Rasool stated: "He's pretty sure that Ryan Bonner, to whom  bitcoins were sent, is one of Tom's contacts. He does not remember how many packages from the Netherlands he and Jenny Lindstrom picked up and handled, but there are not many."
The evidence on Lindstrom, who worked as a teacher in Sweden for a short period of time before going on sick leave, added: "The interrogator claims that Jenny has a PayPal account.
"Jenny says it is linked to her PlayStation. The interrogator claims that Jenny has received transactions. The interrogator points out that Jenny has received 1,068 SEK (around £90) from a person named Ryan Bonner. Jenny believes it is Imran's friend."
It added Bitcoins had "also been wired to an account held by Ryan Bonner".
The payment from Bonner was dated July 26, 2018. Another payment of 1112 SEK (around £90) from Bonner that day was listed in the account as "denied".
Lindstrom and Rasool were convicted of eight cases of serious drug smuggling while Rasool was also convicted of a firearm charge.
Jonas Peterson, prosecutor at the national unit against international and organised crime, who applied for 12-year sentences, said: "These people have no previous convictions, but we have been able to see that it is organised. They have started cautiously and then expanded during the five months."
Police Scotland Chief Constable Iain Livingstone, briefing the Scottish Police Authority on the case, said that during the investigation into Bonner and Paxton "information relating to the supply of firearms and controlled drugs in Sweden was recovered from digital devices by the Police Scotland Digital Forensic Unit".
He said: "Intelligence was shared with European policing colleagues, which resulted in enforcement activity in Stockholm. This led to the recovery of significant quantities of controlled drugs, including cocaine and heroin, and the arrests of a man and woman".
He said the convictions demonstrated "the value of international co-operation", and added police would "continue to work with national and international" law enforcement agencies.
The Scottish connection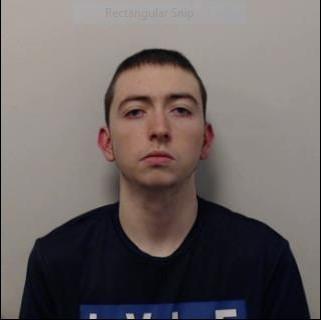 Ryan Bonner's plan to smuggle a handgun into Scotland was foiled after US law enforcement authorities intercepted a parcel addressed to chef Jonathan Paxton's Largs home in November 2019.
A Glock-19 pistol was intercepted but a replacement "placebo package", containing a secret recording device, was forwarded instead, which Bonner collected.
As Bonner was sentenced to 20 months' detention in May, advocate depute Blair Speed told the High Court in Glasgow that Bonner had been recorded stating: "Once I know there's no tracking devices in the box, tomorrow, we will move it."
When police detained Bonner, 19, at his home in Inverkip he denied any knowledge of firearms.
He claimed he had gone to pick up what he assumed was a car part and had been told to keep it for someone, who was to collect it later. The recovered Glock semi-automatic firearm was in good condition and fully operational, the court heard.
The home of Paxton, 20, in Largs, Ayrshire, was also searched. Police went on to find 343 ecstasy tablets worth £3,430. Paxton said he only agreed to something being sent to him when he was very drunk and chatting to Bonner.
Bonner, of Nursery Gardens, Inverkip, earlier admitted attempting to have in his possession a prohibited weapon and his co-accused Paxton, of Royal Avenue, Largs, pleaded guilty to being concerned in the supply of ecstasy on the same date.
Paxton was sentenced to 20 months' detention for the drugs offence.
---
Analysing a mobile phone is the same as analysing DNA. It's about information
By Riccardo Lazzarini, lecturer in cyber security and networks at Glasgow Caledonian University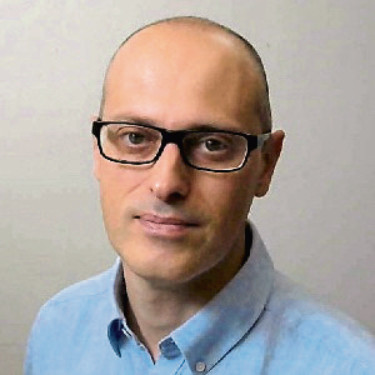 Digital forensics is the same as any forensic science. The process of examining digital records is the same as examining DNA, soil or whatever, in that it involves extracting evidence, maintaining the integrity of that evidence and analysing it.
Originally, much of digital forensics was related to devices such as computer hard drives and to what is known as dead forensics, where a device retains data after it has been switched off.
The device can be taken and analysed to extract evidence that can be forensically analysed.
Things have changed and now it can be applied to any device that can store data, such as mobile phones, games consoles and cloud communications.
Live forensics applies detection techniques in real time to devices that are switched on. A lot of data in a computer is processed while it is on, and disappears when it's switched off, so it is important to be able to analyse the device while it's on. The Dark Web, which requires special equipment or permission to access, and encryption are major challenges for digital forensics.
There are tools that can analyse the Dark Web but it's important to remember that successful investigations in areas like this have not just been forensic but have involved investigating people and places in the real world. Searches have been made of servers, or have found internet addresses, and data have been extracted using these.
A lot of cyber crime is being perpetrated inside the Dark Web so there is co-operation between agencies across the world to make sure detection techniques are updated. In my opinion, it's always a combination of forensics and traditional detective work that solves cases.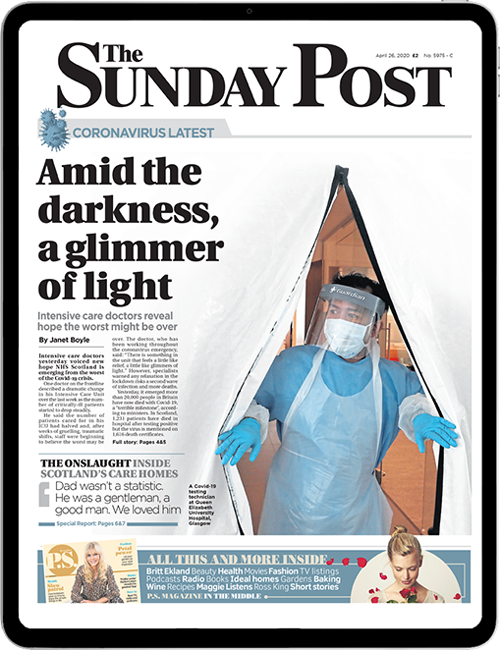 Enjoy the convenience of having The Sunday Post delivered as a digital ePaper straight to your smartphone, tablet or computer.
Subscribe for only £5.49 a month and enjoy all the benefits of the printed paper as a digital replica.
Subscribe