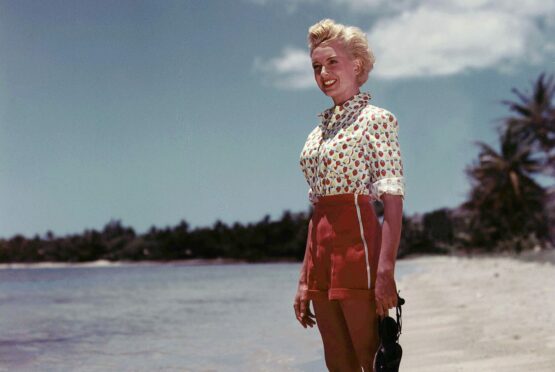 For 80 years, the castaways have chosen favourite discs, books and luxuries offering an insight into their illustrious lives that has enthralled millions of Radio 4 listeners.
Devised by Roy Plomley, who hosted Desert Island Discs from its first show until his death in 1985, guests from the world of entertainment, literature, politics and beyond choose eight recordings, a book and a luxury item they'd take with them if stranded on a desert island.
Over the years it has often featured personal and powerful interviews as guests look back, speaking frankly about the joys and sadnesses that have coloured their lives.
The show celebrates reaching eight decades next week and more than 3,000 episodes have been recorded since the first castaway, actor and radio comedian Vic Oliver on January 29, 1942.
Hundreds of episodes are available to listen to on BBC Sounds, although few from the first 20 years remain in existence.
There have actually been seven Desert Island Discs hosts, although only five – Roy Plomley, the first, Michael Parkinson, Sue Lawley, Kirsty Young and Lauren Laverne, the current – have been "full-time" presenters.
Leslie Perowne, head of popular record programmes at the BBC, interviewed Plomley the first time he appeared as a castaway in May 1942 and Eamonn Andrews did the honours the second time Plomley was castaway in 1958.
Leading tennis coach and Sunday Post columnist Judy Murray was a castaway in June 2014 and said of the experience: "It is pretty difficult to narrow the music down. I had all sorts of things in there, like Bay City Rollers' Shang-A-Lang, which takes me back to my high school years.
"The Singing Kettle's Jeely Piece song made the cut too. I always had that on a tape in the car when the boys were small. They loved to sing along.
"Desert Island Discs took me back to times in my life I hadn't thought about in a long time. It brought back so many memories. Interestingly, while Kirsty Young and I were chatting randomly off air we discovered my first boyfriend and her first boyfriend were the same person but we had obviously met him several years apart.
"I first met her at a basketball match at Stirling University and went over to talk to the guy with her, who had been my boyfriend many years before. We were saying what were the chances of the two of us doing Desert Island Discs together all those years later?"
Here, we recall six memorable castaway Scots and their often surprising selections.
---
Deborah Kerr, 1945 & 1977
The six-time Oscar nominee's first appearance in November 1945 is lost to the mists of time but she would take another trip in August 1977 when she would discuss her career – and a potential escape plan via a friendly dolphin.
Kerr spoke of her early passion for dance and how, realising she'd never reach the heights as a prima ballerina, she switched to acting.
She told tales of being discovered in a restaurant for one of her first roles by Gabriel Pascal, and working alongside the "enchanting" Clark Gable for her Hollywood debut in The Hucksters.
Asked for her luxury item, Kerr told Plomley: "I was going to ask for a crochet hook and a flock of sheep but it needs to be inanimate. Can I have the wool? That'll keep me busy and I can make all kinds of bikinis and heaven knows what else."
The Glasgow-born star of From Here To Eternity picked The Complete Oxford Dictionary as her book, saying: "I'm fascinated by words and never bored reading and finding a new word, where it came from and why we use it."
Plomley asked Kerr if she would make a good castaway, to which she replied: "I'd be inventing things, making a toothbrush out of a coconut or something.
"As long as I can fish, know how to grill it, I can rub two sticks together to make the fire, can't I?"
And would she attempt to escape? "I don't think I'm that good a swimmer, unless a friendly dolphin came by that I could get astride and go off on."
One Disc: Symphony No 9 In E Minor by Antonin Dvorak
One Book: The Oxford English Dictionary
One Luxury: Wool and a crochet hook
Tracklist (1977):
Antonin Dvořák – Symphony No. 9 In E Minor
Gram Parsons – She
Sérgio Mendes and Brasil '66 – Fool on the Hill
Jose Sabre Marroquin and his Orchestra – Historia De Un Amor
Gabriel Fauré – Sanctus (from Requiem)
Paco Peña – Fiesta En Sevilla
Glen Campbell – Gentle On My Mind
Johann Sebastian Bach – Toccata and Fugue in D Minor, BWV 565
---
Jimmy Shand, 1966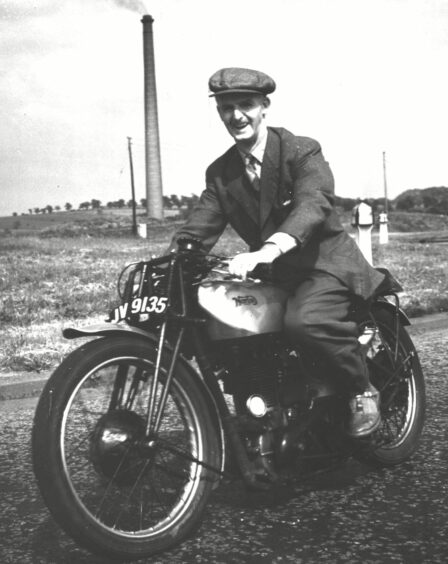 Only a small fragment of Shand's New Year's Day appearance in 1966 remains in the archives.
Fresh from his 21st Hogmanay broadcast in a row, he told Roy Promley: "I never had any ambitions to be anybody. I never thought I'd be an artist on television, recording or anything like that."
Shand described how he started playing music, picking up his father's melodeon. He chatted about his early working life in the mines before his involvement in benefit gigs for striking workers meant he had to look for employment elsewhere.
"I used to visit Dundee at weekends and look into music shop windows, admiring the accordions," he recalled.
"I happened to be with a friend one day and he said, 'It disnae cost you money to try them', so we went in and tried the accordion.
"The proprietor Mr Forbes was taken with the way we were playing and invited me in any time I was in Dundee."
Shand became a demonstrator and salesman for the shop, and played shows and concerts in his spare time. After the war, he became a full-time musician and his career took off.
The conversation touched on Shand's punishing schedule on the road. He said: "I once travelled from Auchtermuchty down to Southsea, played the dance and then motored back home again. 1,100 miles."
Shand also revealed his fascination for motorbikes.
"I have three good racing bikes now. You get a good thrill with the motorbike, fresh air, it's a very healthy thing."
One Disc: Jimmy Shand And His Band – Welcome Christmas Morning
One Book: The Second World War by Sir Winston Churchill
One Luxury: Tin whistle
Tracklist:
Eastman Wind Ensemble – Old Comrades (March)
Robert Wilson- Bonnie Strathyre
Edinburgh City Police Pipe Band – Miss Elspeth Campbell
Jimmy Shand and His Band – Welcome Christmas Morning
Kenneth McKellar – The Lark in the Clear Air
Franz Schubert – Marche Militaire No. 1 in D major, D733
Jimmy Shand and His Band – The Duke of Atholls Reel
Paul Robeson – Swanee River
---
Billy Connolly, 1977 & 2002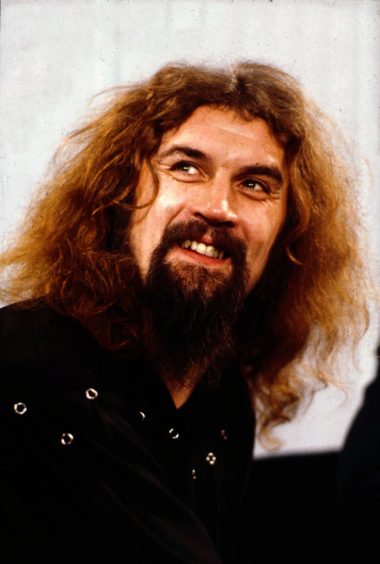 Sir Billy Connolly opened his 1977 interview by telling Roy Plomley which record he definitely wouldn't want on a desert island – his own.
At the time, his career was booming with shows all over the world but he said: "I have this total aversion to my own stuff. I just can't play it, I find it absolutely impossible. It's best to leave them out of the house entirely. I can't stand it, the records embarrass me."
As well as his work in the shipyards, he detailed his early forays in music, with Plomley chuckling as Connolly recounted some of the bands he'd been in; The Skillet-Lickers, Acme Brush Company and more.
"It became rather obvious music was what I should be doing," he said. "I was playing at night and working in the day and I was fading away. One had to go and there was no way I wanted to be a welder."
With his career on the rise, he spoke of his recent move to Drymen: "For a while it was getting really silly in Glasgow. There were people outside my house, it was like Buckingham Palace. When I passed the dining room window a cheer would go up. It was a bit embarrassing."
He also revealed ambitions to act more and make films, saying the most nervous he'd ever felt was watching the opening night of his first play in Irvine.
Asked if he'd try to escape the island, he laughed: "If I tried to make a boat, there's nothing surer – I'd be eaten by a shark."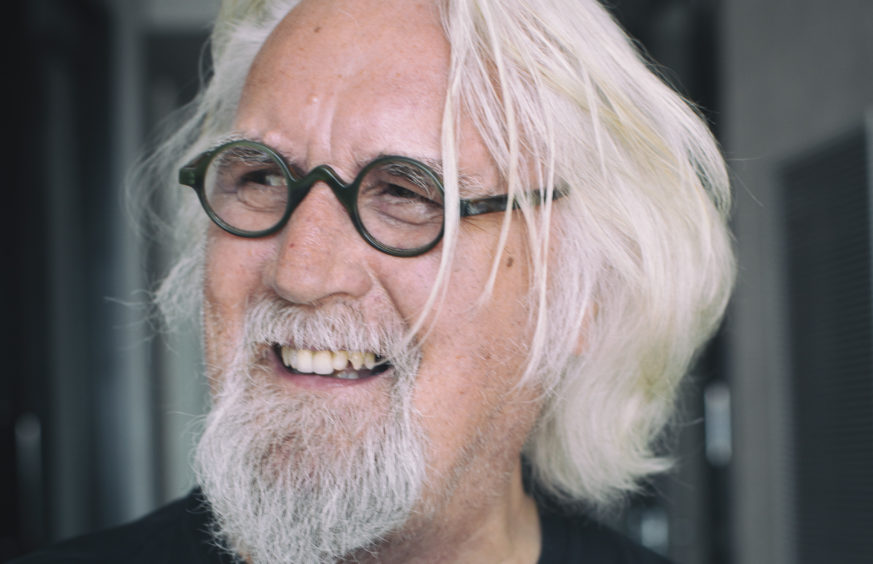 Connolly's 2002 appearance with Sue Lawley is an altogether different listen, although still packed with his trademark wit.
He had recently revealed details of the sexual and physical abuse he suffered from his father as part of a traumatic upbringing.
The comedian told how he'd wanted to tell the truth about his younger days, revisit the details and finally shake off the guilt he said he felt: "I feel as if I'm out of jail. It's a lovely feeling."
1977
One Disc: At The Ball That's All by Laurel & Hardy
One Book: Catch 22 by Joseph Heller
One Luxury: Electrical device to heat shaving foam
Tracklist:
Frankie Miller – Bridgton
The Drifters – Save The Last Dance For Me
John Lennon – Imagine
The Beatles – Across The Universe
The Albion Band – The Postman's Knock
Nitty Gritty Dirt Band – You Are My Flower
Elton John – Sorry Seems To Be The Hardest Word
Laurel & Hardy – At The Ball That's All
2002
One Disc: Long Gone Lonesome Blues by Hank Williams
One Book: Oxford English Dictionary
One Luxury: Banjo
Tracklist:
Lester Flatt & Earl Scruggs – Foggy Mountain Breakdown
Regimental Band and the Massed Pipes of the Scots Guards – Skye Boat Song
Hank Williams – Long Gone Lonesome Blues
Little Richard – Tutti Frutti
The Beatles – Across The Universe
Bob Dylan – Highlands
Bob Devereux, Clive Palmer – Morris Room
Roy Orbison – Only the Lonely (Know the Way I Feel)
---
Lulu, 1987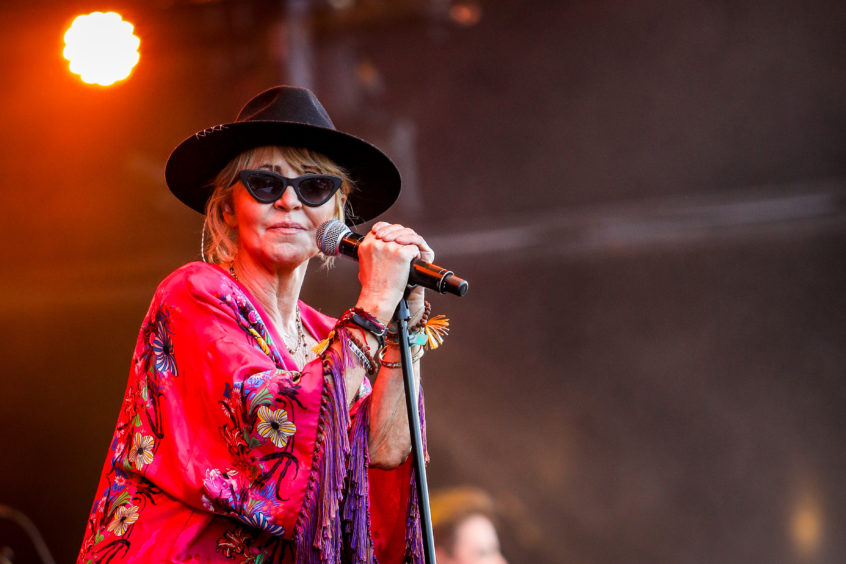 Lulu joined Michael Parkinson in October 1987, and managed to persuade him to let her have a cordless phone as her luxury item.
She recalled her upbringing in a Glasgow tenement, and how she never dreamed of stardom.
"People like to paint a picture of how and where you came from… make it look like you were Cinderella," she said. "In a sense it's true but when I was a kid we were lower working class and we didn't have much. But we didn't think we were poor – we had everything we needed. It was my whole world and I didn't ever feel downtrodden or anything.
"I'd never have imagined I'd ever have made it. I never dreamed I'd have a hit record one day. Singing was a way of expressing whatever it was that I felt. Music was in me before I was born I think. As soon as I hear it I just can't keep still – and I'm still the same."
At the time, Lulu had moved from just being a singer to acting roles.
"I like to live in the moment," she said. "For the first 15 years I was always booked up for two years solid but not any more. Now I like to be available for something that might come along and to be more free.
"If I can carry on for the next 23 years the way I've been going, I think I'll be truly blessed."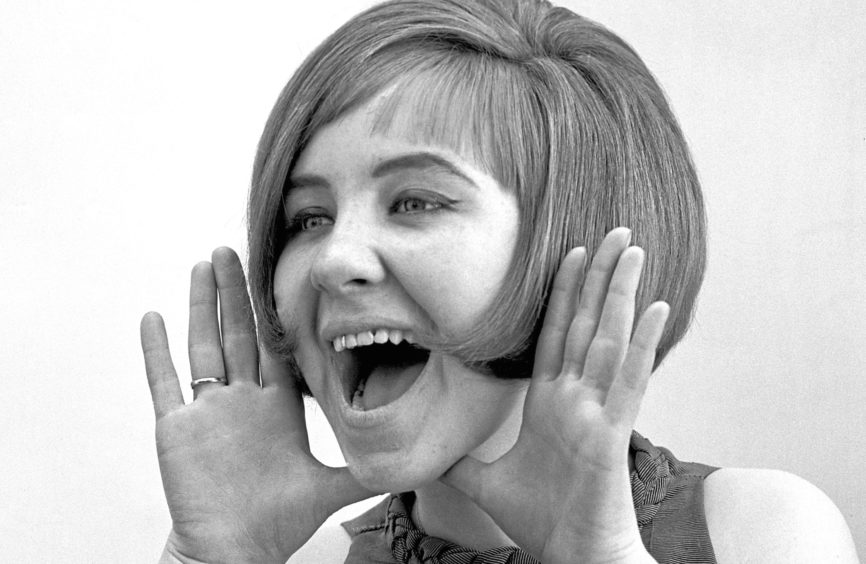 She praised the voice of Whitney Houston, picking her version of The Greatest Love Of All as the one track she'd save.
"It's about being on your own. I believe you come into this world on your own and you go out on your own. You have to find satisfaction inside yourself from yourself, not to rely on it from anything external. That song would remind me of that."
One Disc: The Greatest Love Of All by Whitney Houston
One Book: Where Are You Going? by Swami Muktananda
One Luxury: Telephone
Tracklist:
Ray Charles – Hit The Road Jack
The Doobie Brothers – Minute By Minute
Whitney Houston – Greatest Love Of All
Giacomo Puccini – Che gelida manina (Your tiny hand is frozen) (from La Bohème)
Eric Clapton – Layla
Phyllis Nelson – Move Closer
David Bowie – Let's Dance
Michael Sembello – Maniac
---
Nicola Sturgeon, 2015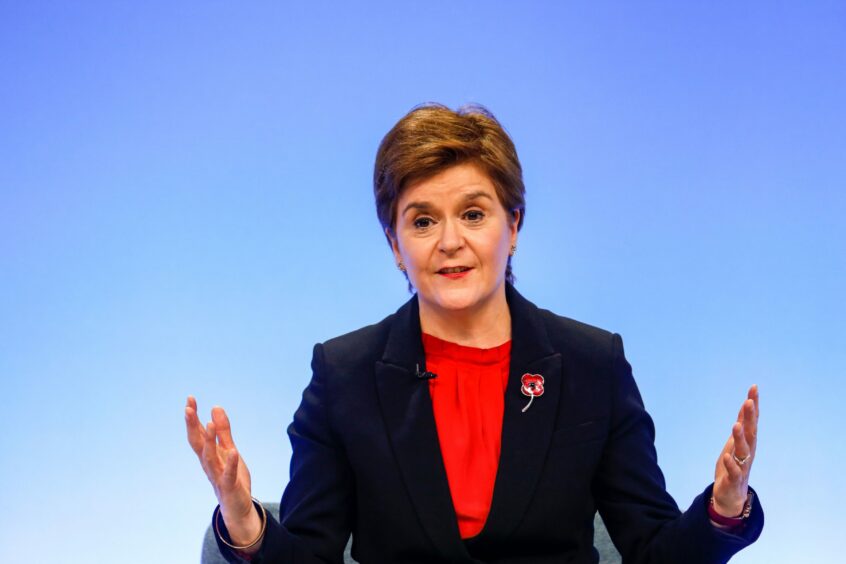 Nicola Sturgeon picked Robert Burns' My Love Is Like A Red, Red Rose as her favourite song during her Desert Island Discs episode seven years ago.
She told Kirsty Young that it was the song, as performed by Eddi Reader, that was played just before she and her husband took their vows.
The First Minister spoke about her upbringing in Irvine, and how she got involved in politics.
"My political awakening, if I can be as grand as to call it that, was all about what was happening around me," she said.
"It wasn't some romantic, patriotic vision of Scotland going back to what it had been 300 years previously. It was very much about a sense of hopelessness in the community I was growing up in."
She also revealed a childhood obsession with Cilla Black, which led to a tantrum when her parents wouldn't buy her the singer's latest album.
At the time of the interview Sturgeon was in her first year as Scotland's leader, saying: "Nothing quite prepares you for that first moment when you've got a big decision to make."
She also spoke candidly about hearing people speculate about why she had never had children.
"People make assumptions about why, and frankly those people know nothing of the reality of that. The assumption that people sometimes make is that I have made a cold, calculated decision to put my career ahead of having a family, and that is not true," she said.
"Sometimes things happen in life, sometimes they don't. I don't have any regrets. If I could turn the clock back… I wouldn't fundamentally change the path my life has taken."
One Disc: My Love Is Like A Red, Red Rose, sung by Eddi Reader
One Book: The Complete Works Of Jane Austen
One Luxury: Coffee maker, coffee cup and milk
Tracklist:
Cilla Black – Step Inside Love
Pumeza Matshikiza – Freedom Come All Ye
Duran Duran – Ordinary World
The Proclaimers – Letter from America
Robert Burns, – My Love is Like a Red, Red Rose (sung by Eddi Reader)
Kate Bush – Wuthering Heights
Eurhythmics and Aretha Franklin – Sisters are Doin' it for Themselves
Labi Siffre – Something Inside So Strong
---
Brian Cox, 2020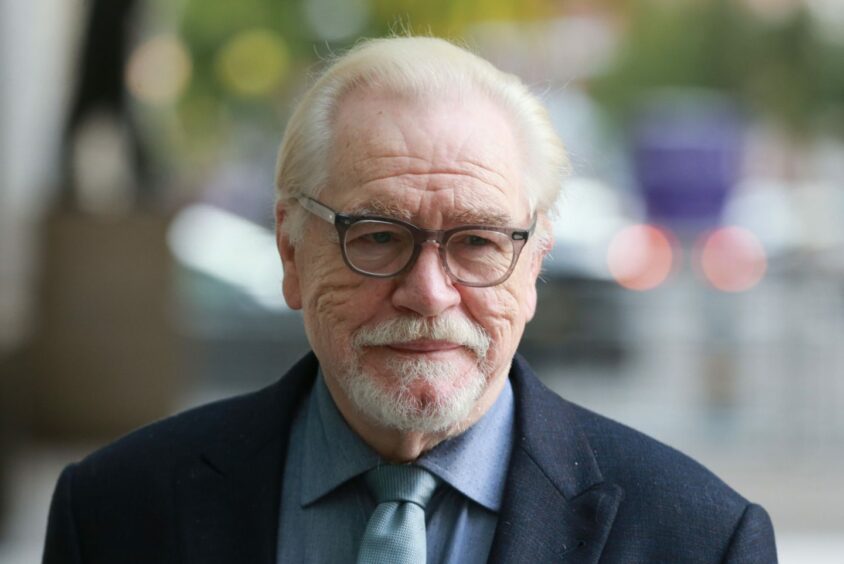 Actor Brian Cox told Lauren Laverne in March 2020 how he went into "survival" mode following the death of his father from pancreatic cancer.
The star was eight when his mill worker father died, just three weeks after the devastating diagnosis.
"We were left with debts and my mum had a breakdown. It all went belly up. It was horrific," he said.
"I went into survival mode. That's what has sustained me throughout my life and with this coronavirus crisis, I am currently in survival mode."
Cox said his lifelong coping mechanism was to keep in touch with his younger self. He said he always carried a photo of himself as a young boy in a high chair as a reminder.
"You keep in touch with your inner person. You keep in touch with that wee boy.
"Never forget it. That wee person is who you are – that person of wonder, that person of amazement, that person of joy, is who you are."
Cox, the youngest of five siblings, also discussed his family's financial struggles.
"I have always had issues about money because we didn't have any," continued Cox, who plays Logan Roy in Succession. "When my mum came out of hospital finally and she got a small job, she mainly lived off the widow's pension.
"The pension would come on a Friday and sometimes on a Thursday night. Not always but sometimes, we wouldn't have any food.
"I would go across to the local fish and chip shop and I would get batter bits from the back of the pan, and that would be our tea for Thursday night. It sounds a bit cliched but it's true. It instils in you a sense of value of stuff."
One Disc: God Only Knows by The Beach Boys
One Book: In Search Of The Miraculous by PD Ouspensky
One Luxury: A sewing kit
Tracklist:
Johnny Cash – Bridge Over Troubled Water
The Drifters – Saturday Night At The Movies
k.d. Lang – The Air That I Breathe
The Beatles – Get Back
Jacques Brel – La quête
Joni Mitchell – Both Sides Now
The Beach Boys – God Only Knows
Pretenders – Don't Get Me Wrong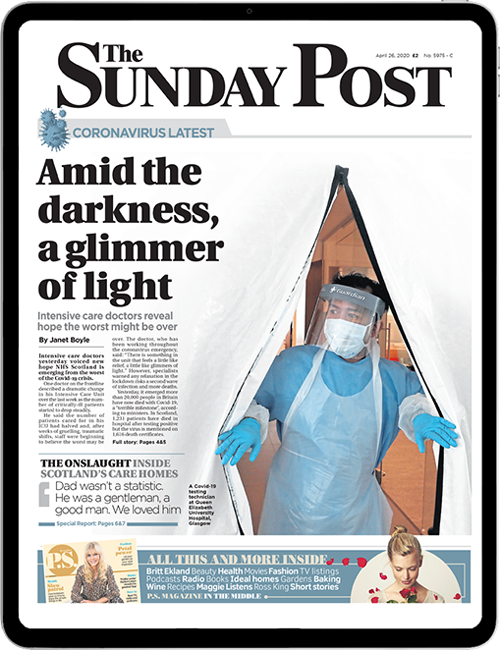 Enjoy the convenience of having The Sunday Post delivered as a digital ePaper straight to your smartphone, tablet or computer.
Subscribe for only £5.49 a month and enjoy all the benefits of the printed paper as a digital replica.
Subscribe