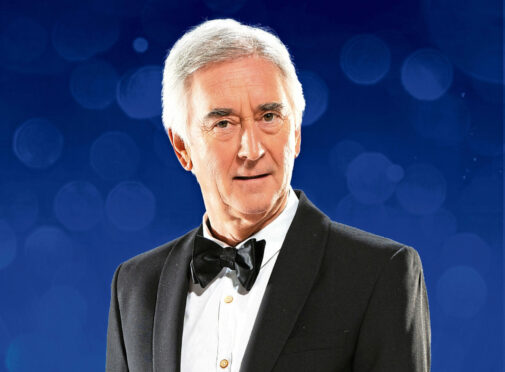 The Star Wars actor talks about his new role, childhood dreams, and Local Hero.
Is Anything Goes your first stage role since the pandemic?
Yes, before the pandemic I'd been on tour with Art, with Nigel Havers and Stephen Tomkinson, which I brought to Glasgow, and as soon as I finished that I directed a play in London, then everything stopped.
How was your Lockdown?
My wife, Karen, and I were lucky, because although we live in London we have a place out in Wiltshire, so we basically lived out there for two years. I'm not saying it was easy, but at least we could walk out our back gate into the fields and hills, and we had our dog.
A couple of jobs have come up over the past year but nothing grabbed me quite like this show.
Is this your first time in Anything Goes?
Yes, and I'm enjoying it enormously.
It's a perfect show for our times. It's a farce on an ocean liner and it's very funny with some bizarre characters, and we also have some beautiful Cole Porter songs and a wonderfully talented troupe of dancers.
There are 32 in the cast and we have an amazing 15-piece band. It's really something when the big company numbers happen – they have quite a wallop to them.
This is the kind of material that takes me back to the roots of why I wanted to act in the first place.
In what way?
When I was four or five years old in Crieff, my heroes were Danny Kaye, Jerry Lewis, Donald O'Connor and Gene Kelly. Without realising it, I was responding to American vaudeville and this show is exactly that. I feel it's brought me back to my roots.
Being a kid in Crieff, I knew I somehow wanted to perform but I didn't hear about drama school until I was 14 – that's how cut off I was from that sort of thing.
Someone mentioned it one day and I asked what it was. With the simplicity of youth, I said, 'Well, that's what I'll do'. It was this type of material that made me do what I do, so on a personal level this is very special.
Do you still have connections in Scotland?
My son, Jamie, moved to Edinburgh recently so it will be great to catch up with him. I have lots of friends and family – my sister, cousins – in Scotland, so I'm expecting a busy social time while I'm there.
We're planning on coming up a few days early to spend some time in the city. This will also be my first time performing at the Festival Theatre.
Had you worked with any of the Anything Goes cast previously?
Simon Callow and I have known each other since the beginning of our careers in the '70s, when we worked in the Royal Court in London, and we've been friends ever since. It's great to be in something with him – he's a terrific, extraordinary character.
I know Bonnie Langford a little but the rest I'd not met before. Kerry Ellis, who plays the female lead, is just fabulous and has a great voice.
Next year marks the 40th anniversary of Local Hero and it's now been made into a stage show. Did you ever imagine it would still be so popular four decades later?
When you're working on something for film or TV you have no idea how it will be received, but the longevity of Local Hero is extraordinary.
I went into a local Boots in Liverpool during this tour and asked a member of staff where something was and he started talking to me about Local Hero, saying he was a big fan.
I was really keen to see the stage show – I know Mark Knopfler has done the music – and it was due at the Old Vic in London but then lockdown happened. There's no question I'll catch it when it comes to Chichester. I can't wait to see what they've done with it.
Would you consider taking a role in the stage version?
Who knows – never say never.
---
Anything Goes, Festival Theatre, Edinburgh, Wednesday-Sunday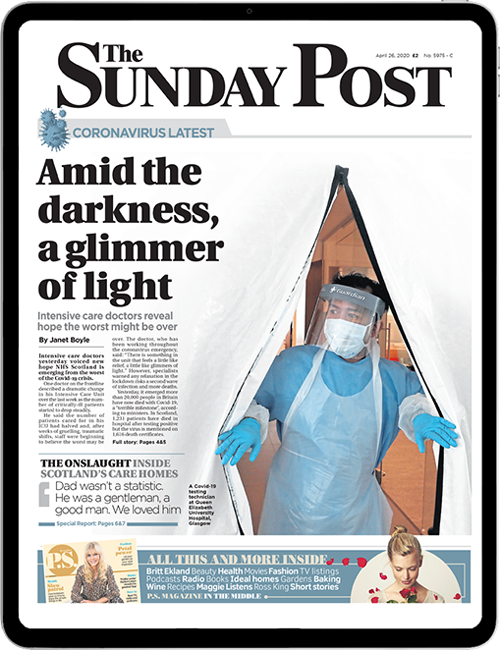 Enjoy the convenience of having The Sunday Post delivered as a digital ePaper straight to your smartphone, tablet or computer.
Subscribe for only £5.49 a month and enjoy all the benefits of the printed paper as a digital replica.
Subscribe