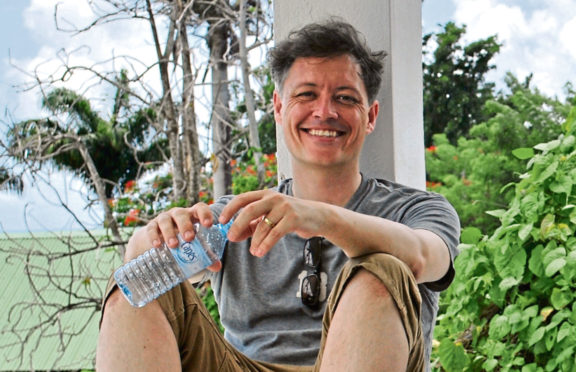 TV's Death In Paradise writer Robert Thorogood is a master of "cosy crime" and his latest offering, The Marlow Murder Club, is proof of the premeditated murder pudding.
The writer, whose paternal forebears came from Glasgow, has created a clutch of cracking characters in a novel set around the Thames and swept along by a plot that has as many twists and turns as the river itself.
In it, we meet Judith Potts, a fiercely independent 77-year-old widow who sets crosswords for a living from her faded mansion overlooking the river and her cohorts, single mum Suzie and Becks, the vicar's wife. Together they set out to solve a string of murders with surprising results.
The inspiration for Judith comes from his childhood. Speaking from his home in Marlow, Buckinghamshire,Thorogood reveals: "I have always adored Puzzler magazine. I love the logic puzzles. The character of Judith is a love letter to my mother and all of her friends who – when I was growing up – were these fiercely intelligent, hugely independent, sparky, witty, women.
"They sat in our front room and just drank, smoked and laughed. Every day my mum would do the Telegraph crossword and ring up her friends Judith and Sally and the three of them would cackle and compete to finish the crossword.
"That love of puzzling has always been in the family DNA. When I created Judith, I wanted her to be independent of any man, independently wealthy so she needs no one else's money and owner of her own house. And she needed a job that would be a delight for her… if you are into crosswords it is the best job in the world."
The writer admits: "After 10 years of inhabiting the brilliant, quirky but very male detectives of Death In Paradise, I was just desperate to write about women solving crime. I thought it would be a busman's holiday for me to have talented, brilliant women catching murderers.
"There is a sense in which I wanted them to be women who society doesn't value. I live in the Home Counties and there are lots of very talented women who are amazing housewives and yet society expects them to do more than that.
"So I wanted to have a housewife solve the murders and being an amazing hero in the story rather than being an adjunct to the man and the house and the children. And I wanted a single mum – you see how heroically they raise their kids and hold down a job.
"I liked the idea of having a single mum, a housewife and a widow in her 70s. And then, there's Tanika the detective; that sandwiched generation who has to hold down a job, look after the husband and the kids and still care for the crumbling parents.
"Having looked at these amazing women and choices they have made, I did know they didn't get to solve murders and catch serial killers. So I wanted to get them to solve the mystery on their own.
"It was scary trying to capture those women, but hugely rewarding. They were a joy to put into a murder mystery."
Thorogood, 49, is already working on a plot for the next in the series. He reveals: "I can't wait to get back in that world and I have half an idea about what the next book will be about."
And he chuckles: "There are lots of celebrities who live up the road – Ricky Gervais, Russell Brand, Chris Evans, and Wendy Craig. Maybe in the next book someone is killing off the local celebrities…"
---
Robert Thorogood –  The Marlow Murder Club, HQ, £12.99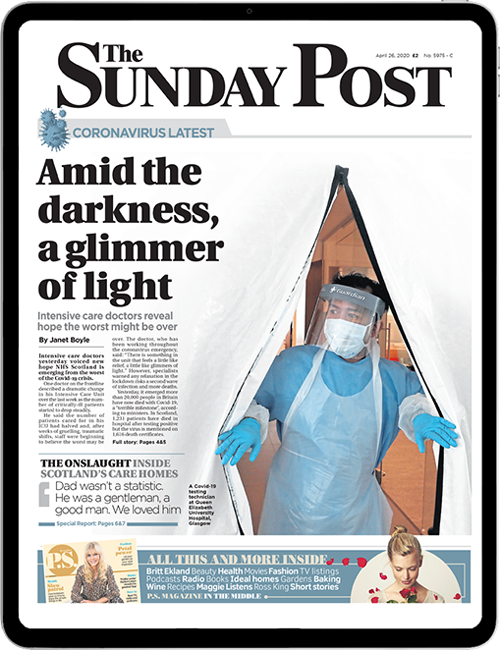 Enjoy the convenience of having The Sunday Post delivered as a digital ePaper straight to your smartphone, tablet or computer.
Subscribe for only £5.49 a month and enjoy all the benefits of the printed paper as a digital replica.
Subscribe