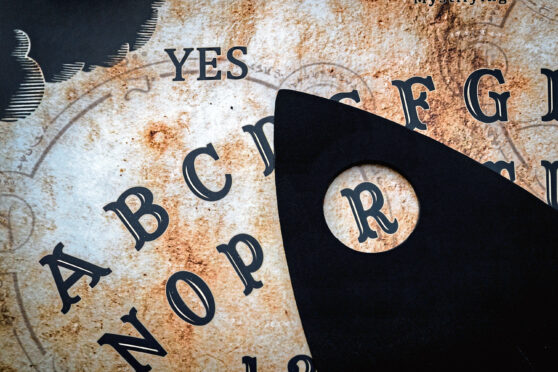 Los Angeles-based screenwriter and author Lisa Morton has studied the history of our conversations with the dead. Here she tells Sally McDonald the Honest Truth about the world's most famous medium – a Scot – and explores every medium's question: "Is anybody there?"
How long did your research take and what was its most surprising finds?
It was about six months of work and was very eye-opening to read authentic accounts of 19th Century seances. We have this idea nowadays – formed mainly by horror films – that they are frightening, but to the Spiritualists they were fun – one part church meeting, one part party, and one part magic show. The hardest thing for me to reconcile was how often mediums were debunked, and yet belief in them persisted.
When did our conversations with the dead begin?
Right from the beginning of recorded history. There's one version of the Epic of Gilgamesh in which the hero's dear friend Enkidu returns from the world of the dead.
In the Odyssey, Odysseus ritually slaughters sheep to speak to the spirits of the dead. The Bible gives us the story of the Witch of Endor, who is visited by Saul and produces the spirit of the prophet Samuel.
Throughout the Middle Ages we have accounts of magicians who summoned the dead. What's interesting about all of these accounts is that, prior to the seance, conversing with the dead was something always done alone; it took the seance to transform it into a convivial gathering.
When did spiritualism and the séance begin?
Surprisingly it was the invention of two young girls! In 1848, Kate and Maggie Fox – aged 11 and 14 – were living with their parents in upstate New York when strange sounds began to occur around the house.
The girls claimed these rappings were from spirits trying to communicate. They soon developed a system for conversing via raps, and within weeks, hundreds of people had come to the house. Soon Maggie and Kate were celebrities.
What can you tell us about the relationship between Houdini and Sir Arthur Conan Doyle?
I call that the most fascinating relationship in the history of the paranormal! Here were these two giants, both absolute geniuses, who began as friends but became enemies after Conan Doyle's wife held a seance with Houdini and produced a lengthy written message supposedly from Houdini's beloved mother. Houdini was outraged by that and quite soon he and Conan Doyle became bitter enemies. Who was the most famous medium and why?
The most famous was Daniel Douglas Home, who was born in Currie, Scotland, in 1833, but his family sent him to America to live with an aunt. There he heard about the Fox sisters, manifestations began to occur around his own house. Fame came after he sailed to the UK in 1855. Home moved through the elite of society, performing for and staying with kings and queens, lords and artists. He was also behind the single most famous – and to this day unexplained – happening in all of spiritualism: the 1868 "Ashley House Levitation", in which three witnesses claimed to see him levitate out of a third storey window and re-enter the house through another.
Have any mediums made news headlines?
Helen Duncan certainly did. She was arrested for committing fraud during a seance, but was tried under the Witchcraft Act of 1735, which was certainly headline-worthy in itself. She was found guilty and received nine months in prison.
Do you believe in the afterlife?
I like to think of myself as a true sceptic – I'm not convinced one way or the other, but I also believe something that I can't explain is happening.
Does it make you afraid?
Not at all. If you were offered incontrovertible proof of the existence of life after death, wouldn't that fill you with joy instead of fear?
Calling The Spirits: A History Of Seances by Lisa Morton is published by Reaktion Books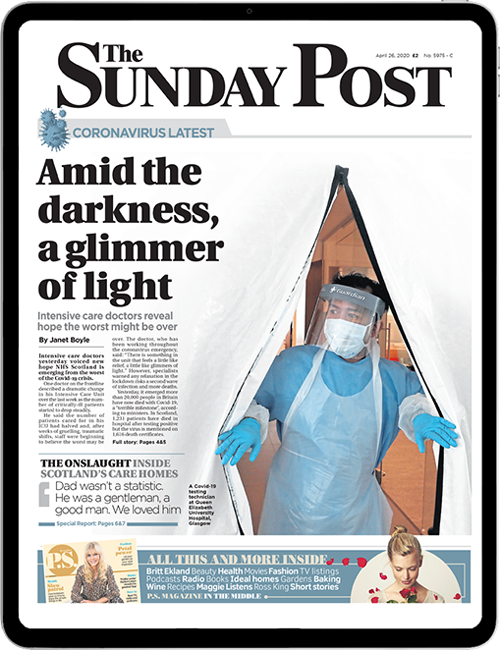 Enjoy the convenience of having The Sunday Post delivered as a digital ePaper straight to your smartphone, tablet or computer.
Subscribe for only £5.49 a month and enjoy all the benefits of the printed paper as a digital replica.
Subscribe