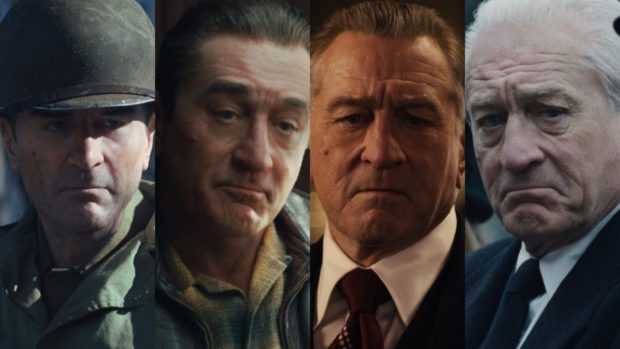 Screen superstar Robert De Niro says he is delighted with new technology that de-aged him by 50 years for his new film.
The 76-year-old actor attended the premier of crime blockbuster The Irishman in New York on Friday.
In the film – streamed worldwide on Netflix from November 27 – director Martin Scorsese turns back the clock 50 years on the movie's veteran stars including Al Pacino, 79, and Joe Pesci, 76.
Thanks to the use of innovative de-ageing technology, we see De Niro's mafia hitman character Frank Sheeran throughout his life, from his early 20s in the army, right through to his 80s.
"It took a lot of work to do," De Niro said. "I'm happy, because maybe it'll extend my career another 30 years."
Explaining how the process worked, he said: "We had slight dots on our faces, they didn't want it to get in our way. They did it very subtly, so they had references.
"They had all kinds of cameras taking pictures and a special camera photographing us."