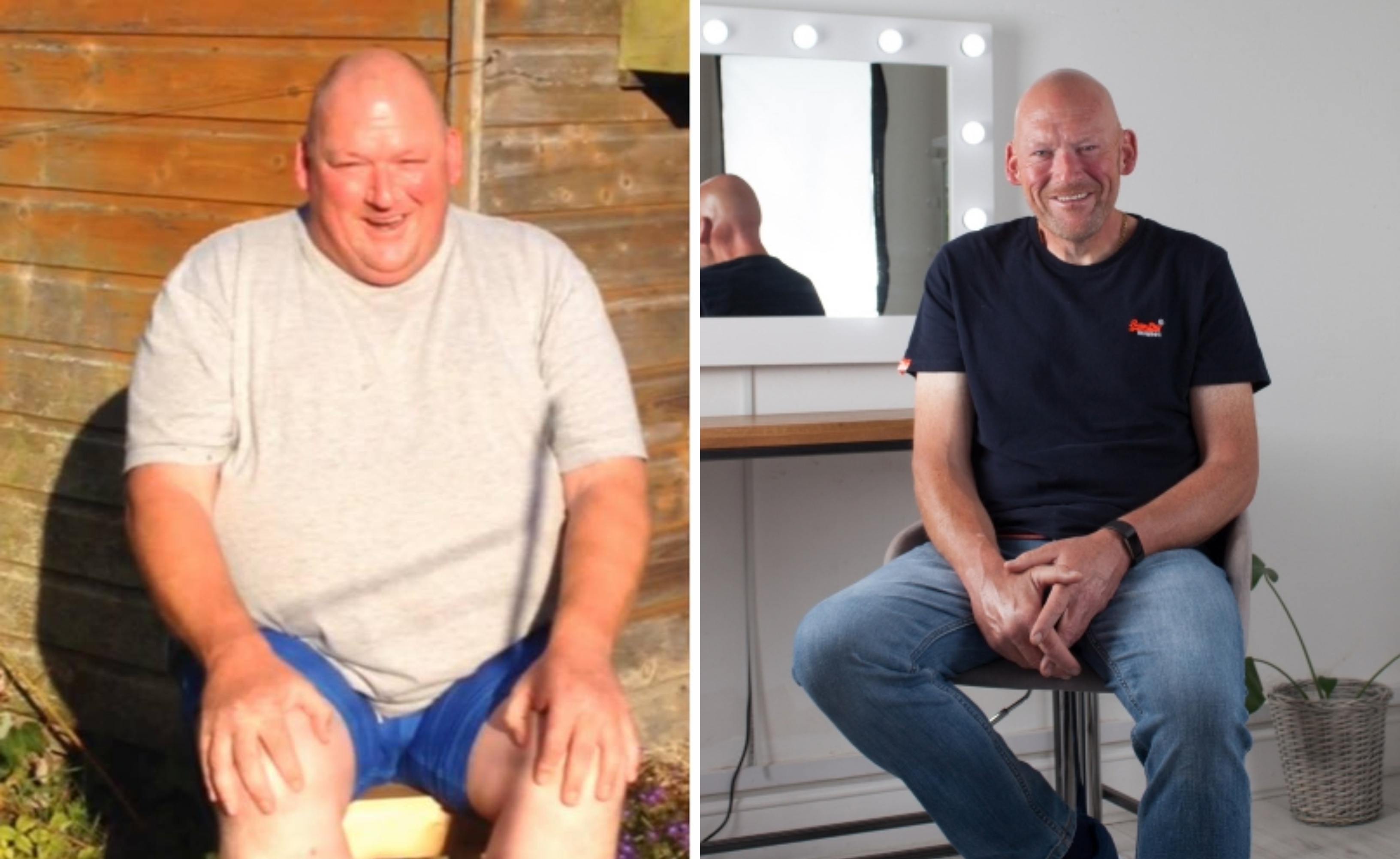 COUNTING calories is traditionally more associated with women but an increase in high-profile male dieters is inspiring more men to battle the bulge.
Counting calories is traditionally more associated with women but an increase in high profile male dieters is inspiring more men to battle the bulge.
Masterchef judge Gregg Wallace, 54, is the latest celeb to show-off his slimmed down physique after losing over three stone thanks to a new diet and fitness regime.
The TV presenter, 54, who showed off his toned torso on Instagram this week, has dropped from 16 and a half stone to under 13 stone since cutting down on fatty foods.
Speaking at the beginning of his weightloss jouney in 2017 he said: "I've made a conscious decision to cut down on fried and high sugar foods, as well as booze.
"When I was at my biggest I was having a daily fry up, fish and chips once per week, takeaway a couple more times and drinking beer nearly every day."
Gregg joins a growing number of famous men who have publically shared their weightloss stories.
Chef Tom Kerridge, 45, has been applauded for losing an incredible 12 stone, BBC newsreader Huw Edwards, 57, became a surprise sex symbol after losing three stone when he took up boxing last year, and in December Robbie Williams, 44, was named as an ambassador for Weight Watchers, or WW as it is now known, when he lost several stone.
Slimming World's 'Machobesity Report' published in 2016, revealed that while 95% of men want to lose weight, men typically keep weight worries to themselves for more than six years on average but diet clubs are reporting an increase in male members.
Now Scottish slimming clubs report male membership numbers have tripled in recent years.
Here, three men share their experiences from the dieting frontline…
Davy Hannah
Lost 4st 10lbs
At the beginning of last year, dad-of-two Davy Hannah weighed in at 18 stone and says the extra weight was killing him.
"I was being tested for asthma, as I was really struggling with my breathing," said Davy. "I couldn't even walk up a flight of stairs."
Davy, 51, had always been "a little bit heavier" than his peers, and moving back to Scotland a few years ago brought the oil worker back to a good old Scottish diet of pie and chips!
"My diet was so bad, I was literally killing myself," admitted Davy, from Helensburgh.
Now he's a svelte and healthy 13 stone after signing up with Weight Watchers.
"It's an absolute doddle," he said. "There's an app on my phone which works out the points. If I want my favourite food, I have it and build it into my daily allowance. And I never feel hungry.
"I could have 400lbs of bananas and a ton of eggs and it's no points!"
"I snack smarter and stay away from the sweets."
Paul Shannon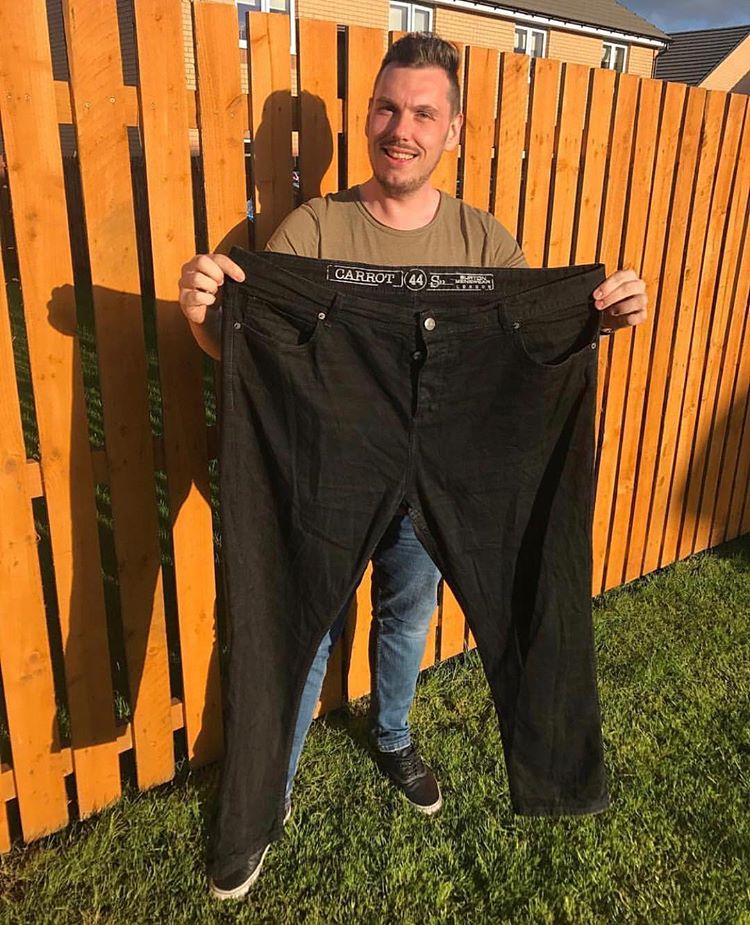 Lost 7st 1lb
Paul Shannon is proving an inspiration to men who want to lose weight.
The 32-year-old, above, from Motherwell, halved his body weight, dropping from 23 stone to 12 after joining Weight Watchers.
Recently, he has stabilised at 16 stone.
"Food was always on my mind. I'd eat chocolate and crisps before my dinner," said Paul, who works in marketing.
"I was on my way to the first day in a new job which involved walking up a hill. As my manager greeted me, I was red in the face and couldn't speak. I was so embarrassed.
"That night, I decided it was time to sort myself out."
He signed up to Weight Watchers with mum Lorraine and they now go to classes every week.
"It's a great thing to do together," said Paul.
He cut out junk food, followed a healthy eating plan and started to cook for himself.
"I feel like a new man now," he said.
Steven Duncan
Lost 12st 2.5lbs
Steven Duncan isn't just a new man, he's a whole man lighter after shedding more than 12 stone.
The 48-year-old, from Stonehaven, transformed himself from couch potato to hill walker after deciding it was time to start counting the calories.
Two years ago, tipping the scales at 26 stone, the HGV driver was at high risk of heart attack, stroke and diabetes – and realised it was time to tackle his weight issues.
"I was eating everything I shouldn't be: sugary cereals, pies, square sausage, fast food," he said.
"I knew I was overweight but I just sat around feeling sorry for myself.
"It was time to do something about it.
"I went along to a Scottish Slimmers class – and I've never looked back."
In his first week, Steven lost 11lbs.
Now, with a healthier, more active lifestyle, he's feeling fantastic.
Steven has changed his diet, swapping takeaways for home-cooked meals and focuses on being more active.
He started out with an activity goal of reaching 10,000 steps a day. Now he's scaling hills.
Steven said: "I walk about three hours each day, whatever the weather."
Steven has climbed 62 of Scotland's 282 Munros, often with spaniel Ozzie in tow. "I'm happier in myself being slimmer, fitter and leaner – and eat so many greens it's a wonder I'm not green myself."
Steven, who is single, added: "My life is almost complete.
"All I need now is a nice hillwalking lassie to join me!
"Hopefully if I set my mind to it, I'll find love too."