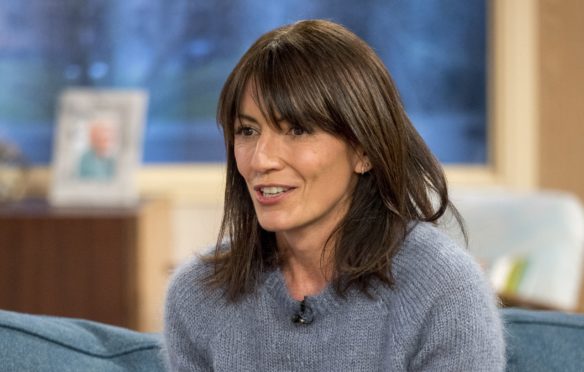 When Davina McCall's first documentary tackling the stigma of menopause aired in 2021 it did much more than spark a national conversation – it spawned a movement.
McCall, now 54, spoke out about how women have been conditioned by our patriarchal society to just "soldier on" and deal with discomfort and pain instead of seeking relief from it. She highlighted that this has hindered many women from taking HRT (hormone replacement therapy) treatment despite suffering symptoms that affect the quality of their everyday life.
The response was beyond anything she expected, with one company reporting a 30% rise in demand for HRT products the month after the Channel 4 show was aired.
Her second documentary, Davina McCall: Sex, Mind And The Menopause, was broadcast earlier this year during a national shortage of HRT which led to the issue being raised in the UK Parliament and the appointment of an "HRT tsar" with the role modelled on that of Kate Bingham, who successfully led the government's Covid vaccine taskforce.
Suddenly the menopause was being taken very seriously indeed. Yet still, according to Dr Naomi Potter, the co-author of Davina's new self-help book Menopausing, HRT is still a lottery with only 10% of women who would benefit from HRT in the UK actually taking it. This, she says, is down to a lack of training for medical professionals and misinformation.
She and McCall are on a mission to dispel some of the myths surrounding HRT and empower women to make the choice that is right for them.
So if you are still concerned about HRT and its bad press, here, in an extract from their book, Potter answers all those burning questions and dispels the most common myths.
What are the risks?
The latest study confirms what we already thought was the case, that oestrogen-only HRT does not increase the risk of breast cancer.
Oestrogen plus micronised (body-identical) progesterone is not associated with an increased risk of breast cancer. Oestrogen with synthetic progesterone is associated with a small increased risk of breast cancer. Twenty-three out of 1,000 women aged between 50 and 59 will develop breast cancer over the next five years.
In comparison, 27 out of 1,000 women aged 50 to 59 will develop breast cancer if they use combined HRT with a synthetic progesterone. By comparison, 28 women out of 1,000 in the same age group will develop breast cancer if they drink two or more units of alcohol a day.
And the most telling statistic, 47 women out of 1,000 aged 50 to 59 will develop breast cancer if they are overweight or obese.
If you exercise for two and a half hours a week you can reduce your risk of breast cancer by the same degree as combined HRT with synthetic progesterone increases it.
Any other risks?
There is a slightly increased risk of developing a blood clot if you take oral oestrogen. There is no increased risk of blood clots from using oestrogen through the skin.
The leaflets inside the packets of HRT are inaccurate as they advise that transdermal HRT increases this risk, but that is not the case.
Studies show that transdermal HRT (through the skin) does not significantly increase the risk of cardiovascular disease, including heart disease and strokes, if you start taking it before 60 years of age
Doesn't HRT just delay the inevitable?
Nope. HRT replaces hormones that are fluctuating and falling, stopping the symptoms.
If you choose to come off HRT for whatever reason, you can do so slowly to reduce symptoms or prevent them returning.
I have high blood pressure. Can I take HRT?
The short answer is yes, but it depends.
High blood pressure is not a reason to refuse HRT outright. HRT can be cardio-protective – it can protect the heart and vessels from furring up, and it helps keep blood vessels soft and flexible. If you are perimenopausal or not far into menopause it can actually help your blood pressure, but if you are 10 years post-menopause or in your late 60s or 70s it may not be suitable.
Every situation is different, so it depends on your age and cardiovascular risk.
Your doctor should be treating you as a whole, looking to treat your high blood pressure and your menopause symptoms. If your blood pressure is very high, then your doctor should be investigating the cause and how to bring it down, but in many cases I would start HRT simultaneously with the treatment for blood pressure.
I have a history of clots. Is HRT completely off limits?
It's a myth that women with a history of clots are unable to take any HRT.
Oral oestrogen slightly increases the risk, so if you have a history of clots you shouldn't take oral oestrogen. But transdermal oestrogen and topical oestrogen for vaginal dryness don't carry the same risk.
The same goes for micronised, body-identical progestogen. It carries no increased risk of clot.
When a patient has a history of clots, I delve much more deeply into the history of that clot. Was it triggered by something like a long-haul flight, or do they have a clotting disorder?
The general rule is that if you aren't having to take anti-coagulants, then you can use transdermal oestrogen and micronised progestogen. We often liaise with haematology over cases such as this. Sometimes we identify women who haven't been anticoagulated who should have been and vice versa but as long as they are on the correct medication for their clotting disorder, adding transdermal HRT should not make them more likely to suffer clots.
I've had breast cancer – can I have HRT?
Not all breast cancers are the same. Some cancers are hormone-receptor positive, which means tumours may grow under the influence of hormones.
About 75% of all breast cancers have receptors for oestrogen and are called oestrogen-receptor positive or ER positive (ER+) breast cancer. Officially, HRT is contraindicated (not advised as a course of treatment) for any woman with a history of breast cancer. However, sometimes if a woman had breast cancer a very long time before, or it was very localised, it might be possible to take HRT under the guidance of a specialist.
What is key here is looking at a patient's individual history and weighing up the pros and cons of HRT. If your cancer was not hormone dependent, then it may be relatively safe to give HRT under the guidance of a specialist.
What about a family history of cancer?
Women with a family history of breast cancer are often told they can't take HRT, which in fact is often not the case.
If you have a strong family history of breast cancer (for example, your mum or sister was diagnosed with breast cancer before the age of 40) you are more likely to develop breast cancer, but it is not thought that HRT will increase your risk further.
I would advise speaking to a specialist before deciding on whether to take HRT. If you are worried about your family history of breast cancer, you can also ask your GP for a referral to a specialist family history clinic or a regional genetics centre which could help you to find out more.
---
Menopausing: The Positive Roadmap To Your Second Spring by Davina McCall and Dr Naomi Potter is out now, priced £22, published by HQ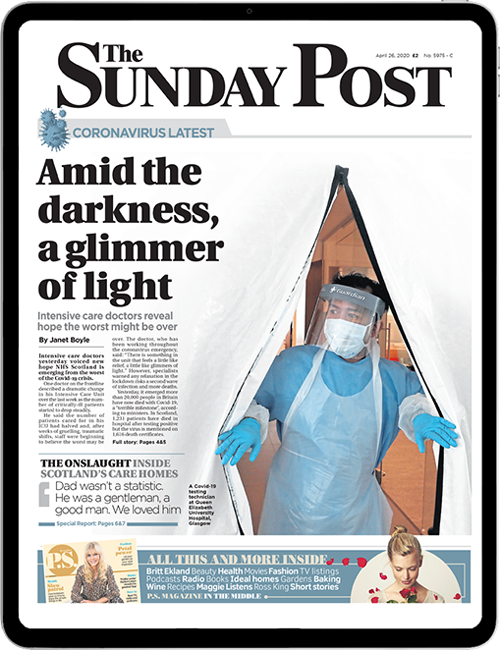 Enjoy the convenience of having The Sunday Post delivered as a digital ePaper straight to your smartphone, tablet or computer.
Subscribe for only £5.49 a month and enjoy all the benefits of the printed paper as a digital replica.
Subscribe