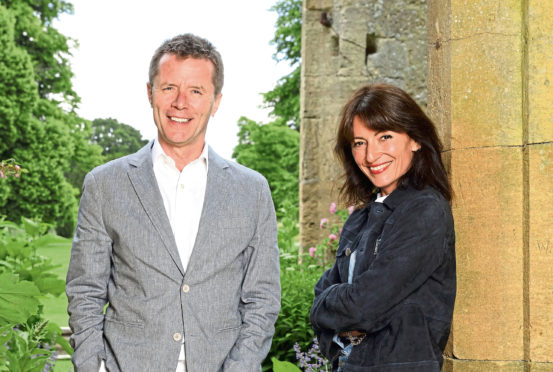 Thinking about hugging and touching other people has never felt so important. And it's perhaps the key part of Long Lost Family Special: Born Without Trace, where a hug means so much more to the families involved.
In this emotional, groundbreaking documentary series, presented by Davina McCall and Nicky Campbell, the team behind Long Lost Family combines the latest DNA technology with painstaking detective work to enable four foundlings to finally uncover their identities.
And the current crisis hammered home to Davina how much a simple cuddle means.
"This is the series where when I see that hug or I see people connecting, it is going to make me howl," said Davina. "Because I miss it so much.
"We all have a much greater understanding of how important the human connection is now – I love going to the supermarket at the moment because I can have a talk with someone!
"When everybody's in a crisis, everybody's so much friendlier and warmer and also we all crave physical touch.
"So to see a TV programme recorded before we weren't allowed to touch anybody any more and to see people hugging and being close to one another, will really knock us all for six."
One of the stories involves Simon Jeffery who, as a baby in 1963, was placed in a corned beef box and abandoned outside the Railway Tavern in Greenhithe.
It's not a spoiler to find out he was reunited with his family – but the story doesn't always end there.
There are still difficulties after the truth of Simon's background is discovered.
"I'm always looking at the person and what impact being a foundling has had on them and, with Simon's story in the second programme, he was so kind and lovely.
"And when I found out that he had siblings and they wanted to meet him, I felt so happy for him, because then I thought, you've got an army now and they've got your back.
"And they have really taken him under their wing.
"For him, his big surprise was that he was the youngest child. That was hard.
"Every foundling I have met assumes they were the first born, they were a mistake, their mum was 14 and she hid the pregnancy. That is the assumption.
"But that is so rarely the case. Life is complicated.
"Nobody ever flippantly leaves a baby anywhere, it is the toughest decision any woman could possibly make."
Long Lost Family Special: Born Without Trace, ITV, Monday and Tuesday, 8pm.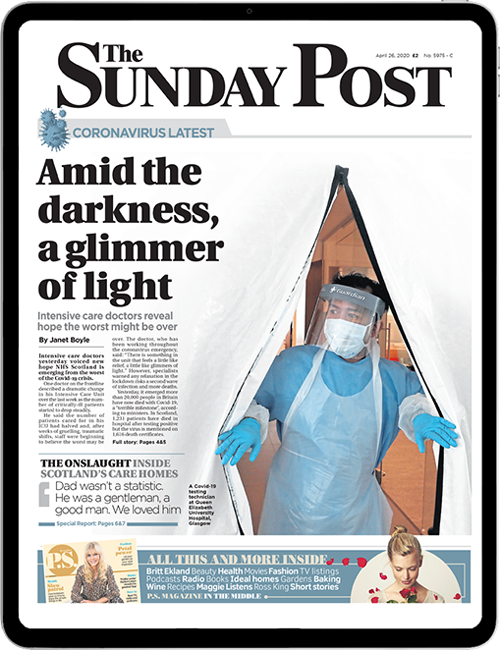 Enjoy the convenience of having The Sunday Post delivered as a digital ePaper straight to your smartphone, tablet or computer.
Subscribe for only £5.49 a month and enjoy all the benefits of the printed paper as a digital replica.
Subscribe