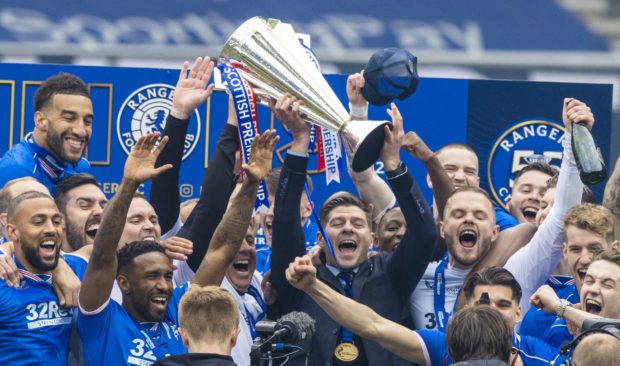 When Callum Davidson got his hands on the Scottish Cup, the debate over whether or not he should be regarded as the Manager of the Year was reignited.
To see St Johnstone win both domestic cup competitions this season has been one of the fairytale stories in our game, from any given season.
It has been absolutely sensational.
Before Callum sampled more silverware last weekend, Steven Gerrard had already made a clean sweep of the Manager of the Year awards, picking up the accolade from the Scottish Football Writers' Association, the SPFL and PFA Scotland.
Some have said that if the voting had been held back until after the Scottish Cup Final, we might have got a different outcome.
Not for me. I still think those were the right calls, and Steven deserves every one of his awards.
Still, it's actually not fair that Callum shouldn't be recognised.
So my suggestion would be that another award is created for Callum to mark his magnificent achievement in his first season as a manager.
There is no reason why the SFWA, PFA or SPFL should not give the Saints gaffer a Special Merit Award.
It would be extremely harsh if Callum was completely ignored.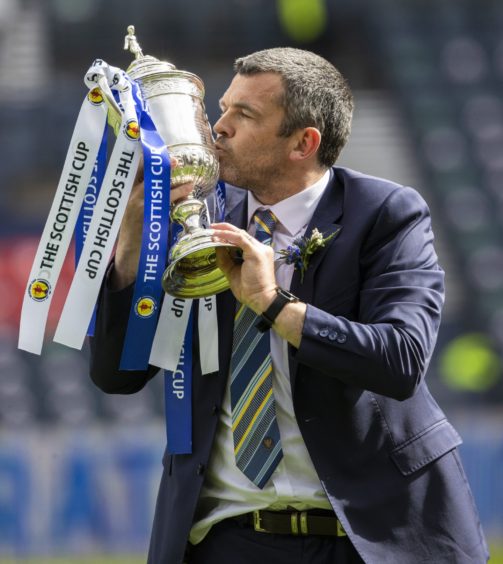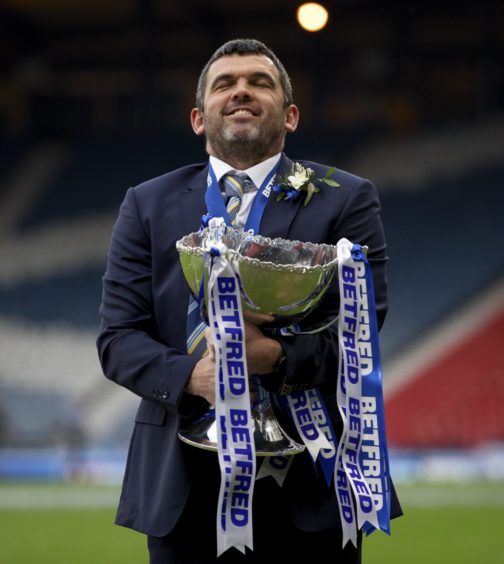 What Steven Gerrard achieved in the past nine months has also been remarkable.
He went through the entire Premiership campaign unbeaten, and only conceded 13 goals in 38 games.
He also led the team to the knock-out stages of the Europa League, and played 13 games on that run – losing just one.
That's pretty impressive.
But so is what has happened at McDiarmid Park in the past five months.
To win the Betfred League Cup for the first time was special, and I'm sure most people with Saints at heart would have been happy with that.
But the Perth players got a wee bit greedy, and felt they had to add the Scottish Cup to their collection.
Good on them!
Shaun Rooney's header was enough to see off Hibs, and the big man has a nice habit of scoring goals – in the 32nd minute – at the National Stadium to win silverware.
In all honesty, it could have been a more comfortable victory and the Saints even missed a penalty.
They did, however, defend solidly throughout, and credit to the way their players put their bodies on the line, week in and week out.
Jason Kerr, Liam Gordon and Jamie McCart have all been superb. Zander Clark has also made crucial saves at pivotal moments.
His header at Ibrox to knock down for Chris Kane to score an equaliser was a moment everyone in Scottish football is unlikely to forget.
Saints went on to win on penalties, and they followed that up by beating St Mirren in the semi. The win last Saturday just topped it all off.
They have also qualified for Europe, and the kudos and financial lift that will bring will be music to the ears of their chairman, Steve Brown.
He has stated recently that the pandemic has cost his football club more than £2-million in lost revenue.
That's a sore hit for the balance sheet to take.
Success should help to create revenue, and they will find that they have to consider lucrative bids for one or two of their players, including midfielder Ali McCann.
Callum may also be on the radar of one or two clubs, and that's to be expected given the success he has brought to Perth.
But, for all his excellent work, the style of football he had the team playing and the improvement in many of the players, he is still short of Steven Gerrard for me.
I can't argue with Steven's accolades and I'm not going to change my mind on who the best manager has been in the past 10 months.
Steven now has to go and kick on again, and there will be severe pressure on him to do so.
That said, most of the pressure will come from within.
Steven and his staff put enormous demands on themselves day in, day out. They don't like to settle for second best.
He was a winner throughout his playing career with Liverpool and England, and he has carried that attitude into management, where he has more goals to achieve with Rangers.
There will be a challenge to overcome in the next 12 months from Celtic, and Steven will be ready to face it head-on.
But other teams will also have improved, and there will be the likes Hibs, Hearts, Aberdeen – and St Johnstone – to contend with.
In the past few days, we have also seen Dundee return to the Premiership, and congratulations to them.
It also means the return of another city derby.
Competition is good, and it's what Scottish football needs at every level.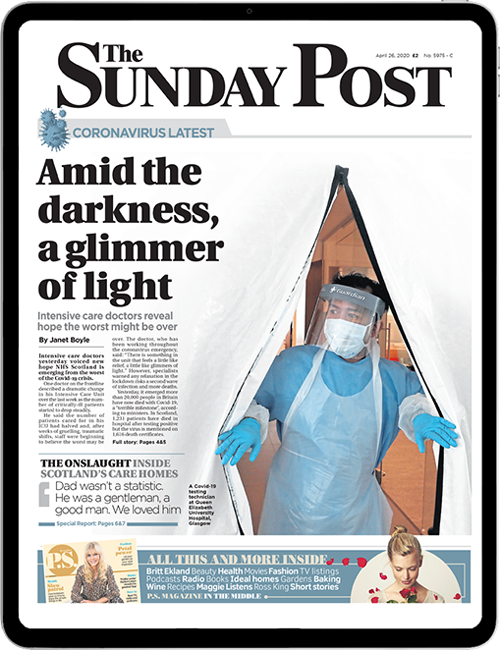 Enjoy the convenience of having The Sunday Post delivered as a digital ePaper straight to your smartphone, tablet or computer.
Subscribe for only £5.49 a month and enjoy all the benefits of the printed paper as a digital replica.
Subscribe