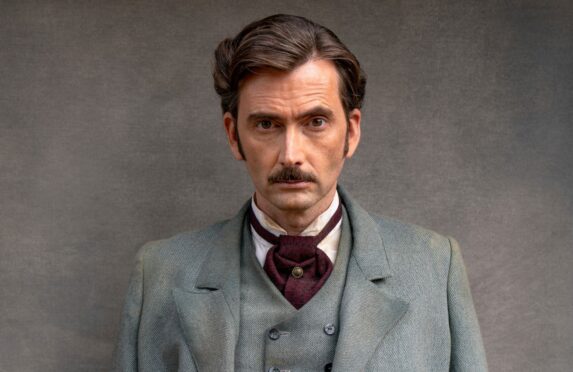 Perhaps it's because the world has changed irrevocably but Christmas 2021 sees all the major channels dive back into history.
Whether it's Yorkshire in the '30s for All Creatures Great And Small or the Larkins' homespun Kentish farm or the late 1960s maternity hospital in Call The Midwife it seems TV executives want to dive back into our comforting past.
Or perhaps Christmas is just all about nostalgia. Either way this year's festive telly seems all about stepping back in time.
And who better do that with than a former Timelord?
David Tennant is taking on the role of Victorian explorer Phileas Fogg in the BBC's glossy adaptation of the Jules Verne tale, Around The World In 80 Days. The eight-part version begins on Boxing Day with a double bill. In 1870s London, Phileas, who has never been abroad before, is goaded into making a bet that he can circumvent the globe in just 80 days.
So, with his new valet Jean Passepartout (Ibrahim Koma) and journalist Abigail "Fix" Fortescue (Leonie Benesch) in tow, he sets out on the first leg, which takes him to Paris. There, Passepartout meets up with his revolutionary brother, who leads him and Fix into the unrest, while Phileas is left wondering if he's really cut out for globe-trotting adventure.
When asked what the show might deliver, Tennant said he was aiming, quite simply, to spread some festive cheer.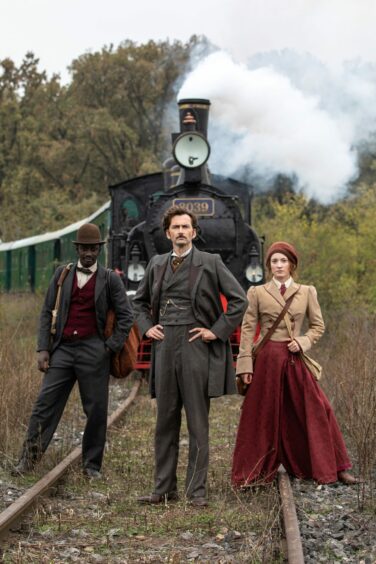 "I hope (it will bring) a bit of joy," said Tennant, who has also starred in Broadchurch, Jessica Jones, Deadwater Fell, Des and Gracepoint since stepping down as the 10th Doctor in 2013. "It's very apt that it's set for a Christmas transmission. It's that kind of a show, it's got that kind of scale and that kind of ambition and that kind of warmth.
"It's a romp, but it's got real heart to it, as well. It feels like a genuine piece of family entertainment, something that you can all grab a mince pie and enjoy together.
"It has that sense that everyone can come together, and it works. It'll work for your five-year-old, it'll work for your 85-year-old."
Tennant's son Ty, 19, is part of Around The World but the former Doctor laughs off suggestions of nepotism.
"I mean, this is nothing to do with me!" he said. "I did not get him the job. Steve Barron, our director, heard that Ty was acting and went and checked him out and thought: 'Oh, he's pretty good, let's have him'.
"And then suddenly you're on set and having to interact in a slightly different way. It's a mixture of kind of parental pride and worry, I suppose.
"But actually, the truth is that he's so professional and assured and at home on set that I just really loved it."
For Tennant, this version of explorer Fogg is of a man striving for a bit of relevance.
"It's very easy for him to keep going to that Reform Club every day and having the same high cholesterol meal until he has a heart attack and falls over, and nobody would care," said Tennant.
"He's just in a place where there is nothing to kick against, and he feels like he will not even be a footnote in history."
---
Around The World In 80 Days, BBC1, Boxing Day, 5.50pm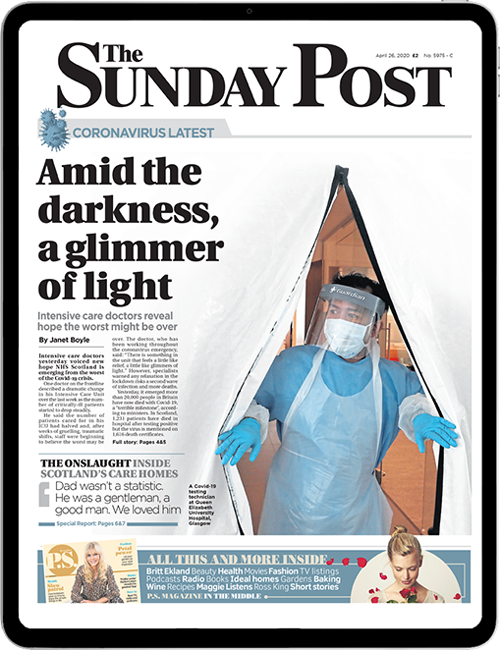 Enjoy the convenience of having The Sunday Post delivered as a digital ePaper straight to your smartphone, tablet or computer.
Subscribe for only £5.49 a month and enjoy all the benefits of the printed paper as a digital replica.
Subscribe