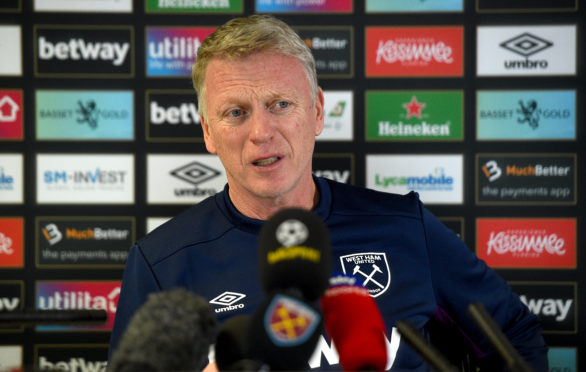 Back in December, David Moyes returned to West Ham for his second spell as manager.
Little did he know what lay in store.
The battle to get the Hammers up the table and clear of the relegation zone was a given.
Little did he know that over six months on, he would still be carrying on that fight.
After 40 years in the game, and over 500 games in the English Premier League, the 57-year-old Glaswegian has been in uncharted waters.
The battle will recommence on Saturday when his side host Wolves in their first game back since football went into Covid-19 lockdown.
And while he is well aware of the grave situation that football, and the world, is gradually starting to emerge from, Moyes has found a hidden benefit in the chaos.
He told The Sunday Post: "In all my years in the game, both as a player and a manager, I've never known anything like this.
"It's really hard to put it into words, and difficult to describe properly.
"But now that we can see the lockdown guidelines slowly, but surely, being relaxed, we are on the verge of getting football back and it's a great feeling.
"A few weeks ago, the players were allowed back to training, but only in groups of three and four at a time.
"Social distancing had to be observed and there was no contact allowed.
"We've then built up into us all being back together and going at it. The past couple of weeks has felt like a normal pre-season.
"And having had the past two or three weeks with them without any games has really allowed myself and the coaching staff to work with them, and get to know them really, really well.
"Remember, I came in during the season – on December 29 to be exact – and we were right in the middle of a hectic schedule. That is never ideal.
"I like to have time on the training ground, to really get my ideas across and instil in the players what I want from them.
"So having had that bit of time recently has been a real positive.
"It has allowed me to take stock and, along with the staff, come up with new ideas and ways to coach and manage under the current circumstances.
"But the various rules and guidelines are still in place and it's stringent.
"We've been tested twice a week. There are no showers allowed. We turn up in our training gear and the players are given takeaway food at the end of the session.
"The players have been told to look after themselves away from the training ground, and be as responsible as possible to make sure they don't get Covid-19.
"To a man, they have been first-class, and they have kept themselves in excellent condition. They are a talented group, and keen to get out there and get the games started.
"They all know what's at stake for West Ham, and it's important we get some wins on the board to finish this season in the best way possible.
"We are a club with plenty to play for, so we won't be taking our foot off the gas.
"There is a pressure, but that's what football is about.
"I want my players to embrace what's at stake, and show the necessary desire and will to win. I'm confident we will achieve what we need to achieve.
"We need to turn all the good work of recent weeks into a positive, and it starts against Wolves."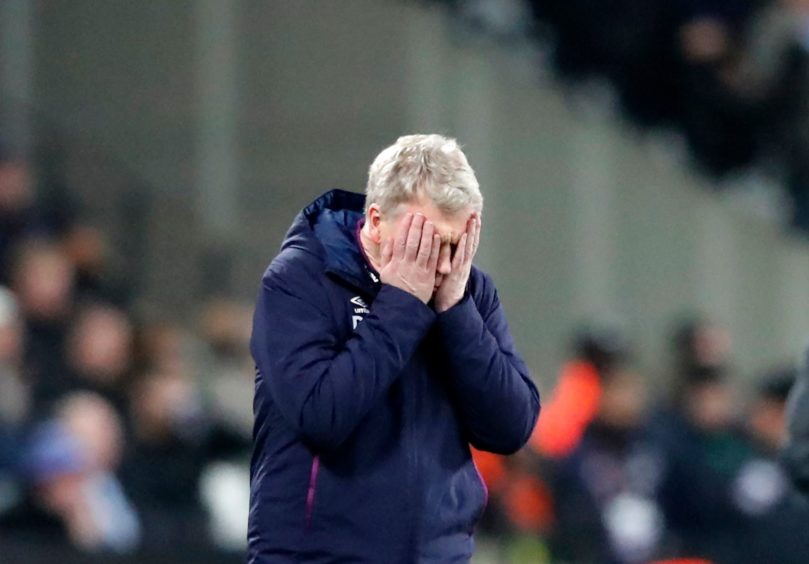 Moyes first took charge at West Ham three years ago and helped them beat the drop. He feels he can do it again.
The former Preston, Everton, Manchester United, Real Sociedad and Sunderland manager has never shied away from a challenge, and will call on all his experience to keep his squad focused on the task ahead.
Moyes said: "Football is unpredictable, we all know that.
"Whenever there is a high, you feel there might be a low not too far off.
"But we have a strong mentality at this football club, and we are ready.
"One thing I would have liked was to have our supporters inside the stadium on Saturday.
"They give us fantastic backing every week, but they are not being allowed in yet, for obvious reasons."
West Ham have nine games to play and currently sit in 16th position on 27 points, ahead of Watford and Bournemouth on goal difference.
Aston Villa and Norwich City occupy the bottom two slots in the league.
In their remaining fixtures, they will face Villa, Watford and Norwich, so their destiny is very much in their own hands to retain their place in the top flight, something worth in the region of £150 million.
That kind of situation brings its own pressure – but Moyes knows when and how to switch off.
During his enforced break from being a Premier League manager, the Scot helped out in the Lytham area of England's north-west by volunteering to deliver fruit and vegetables to the local community.
He smiled: "It was a few weeks ago, before football was back, and I was back up the road at my family home.
"I was out doing a wee bit of shopping, and noticed a sign in the window, asking for a delivery driver to volunteer to deliver the fruit and veg to people who had ordered online during the lockdown guidelines.
"It was something I wanted to do. So I was a delivery boy for a few days.
"To be able to make even the most miniscule of contributions was good.
"But the real heroes are with the various workforces on the front line up and down the UK. They have all been absolutely brilliant.
"For people to put their own lives on the line to help save others is quite incredible.
"They have helped to make the most testing of times feel that wee bit more comfortable, knowing that we are all in good hands with the NHS and other services.
"They deserve every plaudit in the past few months, and we should never take them for granted."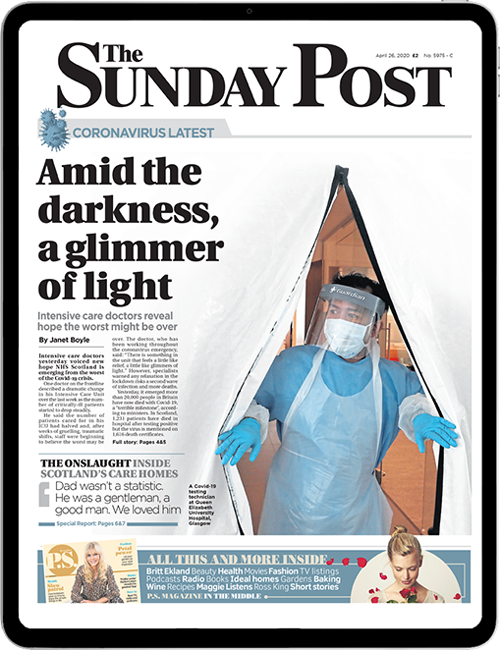 Enjoy the convenience of having The Sunday Post delivered as a digital ePaper straight to your smartphone, tablet or computer.
Subscribe for only £5.49 a month and enjoy all the benefits of the printed paper as a digital replica.
Subscribe