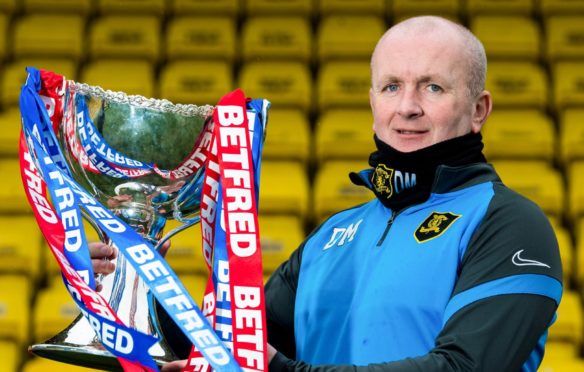 Life has changed in so many ways for Livingston manager David Martindale.
One thing's for sure, he won't have a hangover tomorrow morning – regardless of the outcome of today's Betfred League Cup final.
It was a different sort of certainty that dominated his earlier life playing for pub teams.
Sinking pints was the main way of warming down after a match.
The 46-year-old and his mates were normally celebrating lifting another piece of silverware.
The Livingston fans will hope it's a habit that doesn't end today.
He said: "This is a national cup final, but when I played in finals at a lower level I still felt the same.
"You still have the butterflies, you still look forward to it and you want to lift the trophy.
"I don't really drink now, to be honest,
"But win, lose or draw, when I played for the Tower Bar amateur team, you were always back to the pub.
"You were either rejoicing being the cup winner or drowning your sorrows for losing. Either way, you had a hangover the next day.
"I've always been quite lucky in cup finals, I've always done really well.
I can't remember being on the losing end of many.
"That was probably because there were a lot of guys like myself playing at a lower level who had the ability but not the correct attitude or application."
Martindale says revealing the details of his rehabilitation after serving a prison sentence has promoted a big response from those currently behind bars.
He said: "I've had a lot of mail from prisoners inside different jails in Scotland. I've answered every one.
"There was a young kid in Glenochil that was on remand before sentence, his struck a chord with me.
"He wrote: 'I was a really good footballer but I've wasted it all, I've got two kids outside and I'm waiting to be sentenced'.
"A letter like that really touches you, especially when it's someone so young. Hopefully they have a chance to turn their life around."
Martindale is hungry for success and likes to surround himself with men of a similar mind-set.
Livingston players – many recruited from far and wide – need to show how committed they are.
He said: "I don't sign anyone blind. Any player from a foreign country that's unwilling to come in for training and see the club, I wouldn't sign them.
"I think there's only one player we've signed that hadn't been training with me, and that was Jon Guthrie.
"I think putting himself in a national cup final will hopefully give guys like Jon the platform to progress their careers.
"I honestly think could he go down and play in the English Championship all day long."
Before that, there's a trophy to be won.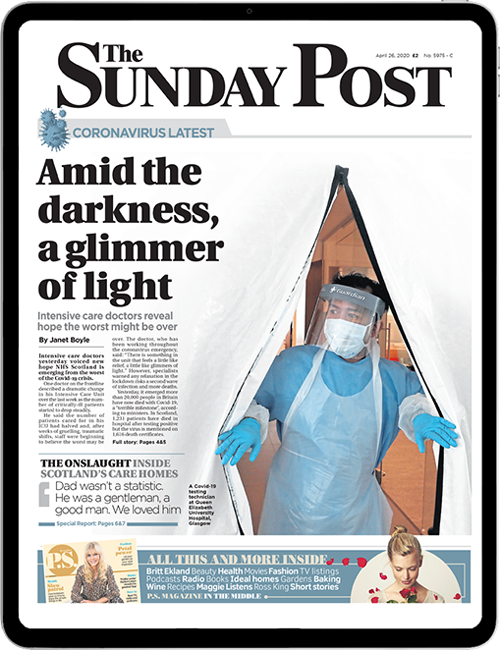 Enjoy the convenience of having The Sunday Post delivered as a digital ePaper straight to your smartphone, tablet or computer.
Subscribe for only £5.49 a month and enjoy all the benefits of the printed paper as a digital replica.
Subscribe