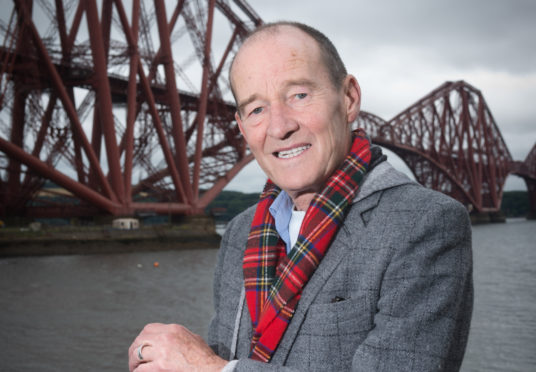 Actor and director David Hayman talks about his love for Scotland, the fun of filming Dad's Army and recreating Weir's Way… HIS way.
Did you try to echo Weir's Way with Hayman's Way?
No this is Hayman's Way, so I had to be different. I've got to be me.
Tom Weir was lovely and that was part of his charm, a man who got on with anybody. I think I've gotten on with most folks in the show and just been myself. I'm just naturally interested in people, places, history and legends.
So I just bring my enthusiasm and passion to it and hopefully it works.
Were you inspired by the outdoors when you were growing up?
When I was 15 I packed a little bag and hitchhiked up to Glen Coe and it changed my life forever.
I stood in that magnificent Glen, which Charles Dickens described as "the graveyard of a race of giants".
Magnificent! You think, 'My God – this is my country".
And I've always loved the outdoors, and our plants and forests.
Did travelling around Scotland teach you anything?
The plague will always be thought of as a disease which ravaged Europe and England, and which never came up here. The Scots used to say oh, that's God's revenge on the English.
Actually, the black plague wiped out a third of the population of Scotland at the time. And there's only one memorial, in Perthshire.
Is damage to the environment something which concerns you?
We're raping the planet. Good Lord, the Amazon is on fire and the ice caps are melting. But on a smaller level, even if we take away a stone from the Highlands, that's changing the ecology
So just leave it alone, but also appreciate it. Go into the wilderness and breathe deeply and have a little meditation.
But don't destroy it.
Would you like to do more Dad's Army?
It was great fun, with a fantastic bunch of actors.
Every Friday we did it in front of a live audience of 300 people in the studio, that was a real treat.
I would gladly do more but I don't think it's possible because these were just three lost episodes.
Would you like to do more Hayman's Way?
I would love to. It was a chance to travel around the country and talk to people, learn their personalities and stories.
It made me appreciate life for different people in Scotland, too. I live in the Central Belt where we have a comfortable life while people in the Highlands have a much tougher daily life.
---
David Hayman is presenting Hayman's Way, on STV, Monday at 8pm. Catch up on the STV Player.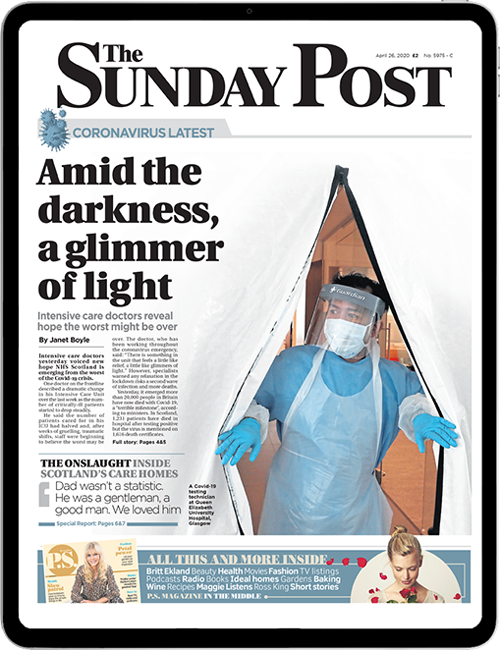 Enjoy the convenience of having The Sunday Post delivered as a digital ePaper straight to your smartphone, tablet or computer.
Subscribe for only £5.49 a month and enjoy all the benefits of the printed paper as a digital replica.
Subscribe