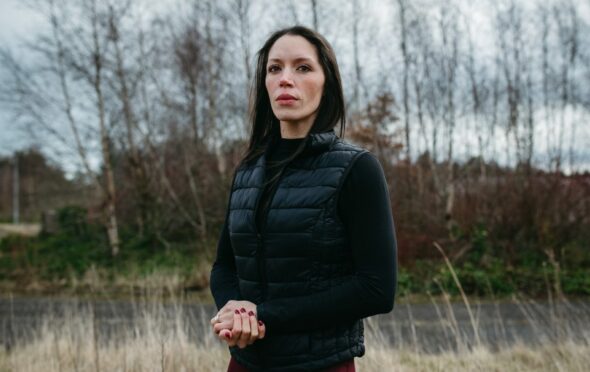 In 2018, after Denise Clair won her civil action against David Goodwillie and David Robertson when Lord Armstrong ruled that she had been raped, then-Lord Advocate James Wolffe was asked why the Crown Office had abandoned the prosecution.
In a letter to Ms Clair's MSP, Neil Findlay, Wolffe defended the decision saying the level of evidence demanded in civil actions was not the same as that needed in criminal prosecutions.
He wrote: "I have had the available papers considered by Senior Crown Counsel who has had no prior involvement in this case, and he has concluded that, in light of all the available evidence including the civil judgment, and looking at the evidence as a whole, the decision not to remain criminal proceedings was the correct one. Nor does he consider that anything went wrong in the investigation process in this case."
Wolffe wrote that, in any prosecution for rape, the Crown needs to prove three things beyond reasonable doubt: that sexual intercourse took place; the victim did not consent; and the accused did not have a reasonable belief that the victim consented.
He said in this case there was no realistic prospect of success, because there was insufficient evidence to prove lack of consent or that Goodwillie did not have reason to believe there was no consent.
Today, we detail the police statements and reports that the Crown Office decision was based on as legal experts insist that there was enough evidence on all three key issues to put before a jury.
---
The Attack
Both David Robertson and David Goodwillie admit having sex with Ms Clair after taking her to an empty flat in the early hours of January 2, 2011, insisting she had not said or done anything to suggest she did not consent.
DNA tests only found evidence of Goodwillie having sex with her but, questioned by police, Robertson admits he also had sex with her.
It remains inexplicable to some legal observers why only Goodwillie was charged with rape since the ability of Ms Clair to consent to sex with either man was allegedly impaired.
In his judgment after the civil hearing in 2017, Lord Armstrong said, in contrast to Ms Clair, he had not found Robertson and Goodwillie believable witnesses. He said Goodwilie's "evidence was given with a view to his own interests rather than in accordance with the oath which he had taken. I did not find his evidence to be persuasive."
Robertson, the judge said, "was being selective as to what he was prepared to tell the court and whose evidence, directed as it was entirely to his own interests, was partial and partisan. He also did not present as a witness who was being entirely candid. On the significant issues arising in the case, I did not find his evidence to be credible or reliable."
He continued: "The current state of the law, having regard to the modern defined meaning of consent in this respect, is such that its value is that it sends a clear signal that anyone dealing with someone who is intoxicated is put on notice that that person may not be able to give consent no matter what she says.
"In that regard, I have found on the balance of probabilities that both defenders culpably ignored what, on the evidence, were clear indicators that the pursuer was not capable of meaningful consent, and instead deliberately took advantage of the situation in order to sexually assault her."
---
The condition that girl was in? No decent person could believe she could consent to anything
A series of statements were taken by police investigating what happened after David Robertson and David Goodwillie took Denise Clair from Chalmers nightclub in Bathgate in the early hours of Sunday, January 2, 2011.
Along with the friends who were out with her, officers spoke to door stewards, bar staff and the taxi driver who took Ms Clair and the men to the flat where she would be raped.
After the criminal case was dropped and Ms Clair's civil action, Lord Armstrong, in his judgment, said this group of witnesses was most important because they had not been drinking.
He said: "My impression of each of them, having assessed their demeanour in court and the manner of the delivery of their evidence, was that they were witnesses who gave their evidence in a matter-of-fact and straightforward way, without fear or favour."
They included Gail McGregor, a door steward on duty that night, and Lord Armstrong wrote of her evidence: "My assessment of her as a witness was that she gave her evidence in a considered and balanced manner."
Exposed: Senior official said decision to drop the Goodwillie case left a "nasty smell"
She was the 15th witness to be ­spoken to by detectives in the investigation and was 34 when interviewed at home at 2.35pm on January 19, 2011.
Her signed statement tells how she had been working at Chalmers that night. A door steward with 15 years' experience, she started work at 10.30pm alongside Michael (Mick) Parkes, another steward and remembered two encounters with Ms Clair that night.
She tells officers: "Police have asked me if I can remember a girl who was wearing red shoes. I instantly knew the girl who they were talking about.
"I never saw this girl come into Chalmers as I wasn't working the door. The first time I remember seeing her was when I was doing the toilet checks. I couldn't give a time.
"The girl was in the toilet on her own at the sink. I always go in and chat to the girls. It's so they know they can come and speak to you if anything is wrong. When this girl was at the sink I could tell she had been drinking but when I asked her who she was out with, if the town was busy and if she was having a good night, she managed to hold a conversation with me no problem at all and was able to look me in the eye.
"I could tell from her body language and how she spoke that she had been drinking but she was compos mentis and gave me no worries at all."
At the end of the night a purse is found in the club and passed to Ms McGregor. She is told the owner has just left before going to the main doors to find her and return her purse. There, she finds Ms Clair, without shoes, slumped behind the door.
She continues: "As I approached the front door, the right and left door swing out to open them. Mick had the right side of the door swung open. This lassie was standing being held up by the corner of the closed left-hand door next to Mick.
"He wasn't holding her. This lassie was slumped like she had put all her body weight on it like she was jammed standing up. When I got down I put my arm around the back of her under both armpits so that I could hold and stand her up to see if she could stand up for herself.
"She was initially like a dead weight when I tried to help her up off the door so she was hard to lift off the door.
"She never had her shoes on. The first thing I said to her was 'are you OK?', as to me she looked like she had just collapsed. Her eyes were open but they were rolling about her head.
"There was no one with her but I could see two guys [Robertson and Goodwillie] standing over at the wall at the entrance to the court yard. I didn't even get the impression initially that they were with this girl."
The steward goes on: "I was ­trying to get the name out of this female and where she stayed but she couldn't speak. She was like jelly the way she was trying to stand. She was completely different from the time in the toilet. I thought to myself that I was concerned this girl had had more than alcohol.
"In my time as a bouncer I have become well tuned in to how drunk people behave but she was different. She couldn't have bit her nails if she wanted to. She was come across as possibly, in my opinion, under the influence of some type of drug that took her control away. It was strange because she was like jelly then would jump up and have some sort of control over her body then go back to being like jelly and out of control.
"I was asking her loads of questions. I was asking how much she had drank. She couldn't answer me, she wasn't even trying to string a sentence together. She was just looking straight through me or her eyes were up in her head. She wasn't even slurring her words because she couldn't even speak.
"She had absolutely no control when she was in the 'jelly' phase. When people are so drunk they still try and speak even if some it is slurred and mashed up. It was like she was on another planet and I wasn't there, this is why I know this wasn't just alcohol.
"I thought they [Robertson and Goodwillie] had come to get her from the club as they both seemed sober plus I hadn't seen or recognised them from inside. I even gave this guy [Robertson] advice on how to look after the lassie if she was sick or lapsed into unconsciousness.
"I had even told this guy that she needed to go to hospital cause she needed to seek medical help due to her condition. This male was continually insistent she would be OK and it was just alcohol but no danger is that just alcohol. He promised he would take her home and would stay with her all night.
"I told him if she was lapsing out of consciousness or he couldn't wake her up to dial 999. That's how concerned I was.
"He kept saying he would stay with her all night and that he would take her home. He even said 'She is my best mate. I wouldn't let anything happen to her'. The other guy at the wall kept saying 'come on, get your purse and come on'. He never moved from the wall. He was just trying to get the girl to hurry up.
"Police have asked me if, in my opinion, when the female left, could she have given consent to anything or sexual contact of any form. I can 100% say there is no way on this earth could that lassie have consented to anything, never mind any sexual contact or intercourse.
"Even when she was fluctuating in and out from her jelly stage to a form of control, she still could not have given consent. She wouldn't have, and couldn't have, understood what was being said or going on because she couldn't with me when I tried to help her. She couldn't even consent to peeling a tattie.
"Anyone who tried to have sexual contact or intercourse with the lassie in that state is a monster and abusing her rights.
"No self-respecting decent human being would believe they had full consent to have sex with her in the condition she left Chalmers in.
"I never heard these males or her discuss where they intended going. I assumed they were taking her straight home because that is what he told me he would do.
"I feel terrible now that I let that lassie go with the two guys. I feel like I let her down as I her go with someone and I know something sexual has now happened to her after she left. I feel awful. I wish I had got her medical attention or made sure she was safe."
She concludes: "I am happy to be a witness in this case and the views expressed are my own opinion. I know I am not a medical expert but I have a good reputation with my employers about my judgment and experience of these situations from life experience."
Ms McGregor would never be called to give evidence in a criminal case, however, because the prosecution was dropped for reasons which have yet to be properly explained to Ms Clair.
---
The forensics 
A report by forensic scientists at the Scottish Police Services Authority, based in Edinburgh, detailed the analysis of blood samples taken from Denise Clair at 1.15pm on January 2, 2011 – around 10 hours after the attack.
The police lab found no traces of drugs in her blood but stressed the samples had been taken too long after the alleged offence to test for GHB, a so-called date-rape drug.
The level of alcohol found in her blood was analysed and used to calculate it would have been 275mg/100ml of blood 10 hours before, at the time of the attack, three and a half times the drink driving limit.
Toxbase, a reference paper compiled by the Scottish Poison Information Bureau, divides alcohol levels into three bands.
Ms Clair's level put her in the highest band at the time of the rape. Classed as "Severe and Potentially Fatal", levels of between 200 and 400mg/100ml could, according to the document, cause conditions including "respiratory depression, hypotension, loss of protective airway reflexes, hypothermia, incontinence, coma, and hypoglycaemia".
While no tests could be done for GHB, it was estimated Ms Clair had drank half a can of lager, eight or nine shots of Jack Daniels and two Jager bombs.
Professor Jonathan Chick, a consultant psychiatrist and one of Scotland's leading specialists in the metabolism, addiction and harm related to alcohol, gave evidence at the civil hearing and, referring to the police report, said Ms Clair's level of alcohol would have caused mental confusion.
"Conversation would be possible but speech would be slurred, and the content and flow would be hesitant and off the point," he said.
"She would have been confused in relation to time and place, and would have been likely to misinterpret cues from others, in relation to what they said and how they looked. Her brain would not have been processing these perceptions normally.
"She would have been slow to weigh up the pros and cons of how to act and would have appeared undecided. She would have appeared not to have understood questions and would have been liable to make impulsive choices."
Other experts at the hearing suggested, given the level of alcohol in her blood, Ms Clair may have been unconscious when sex took place. She has no memory of leaving the club or what happened after she was taken to the flat.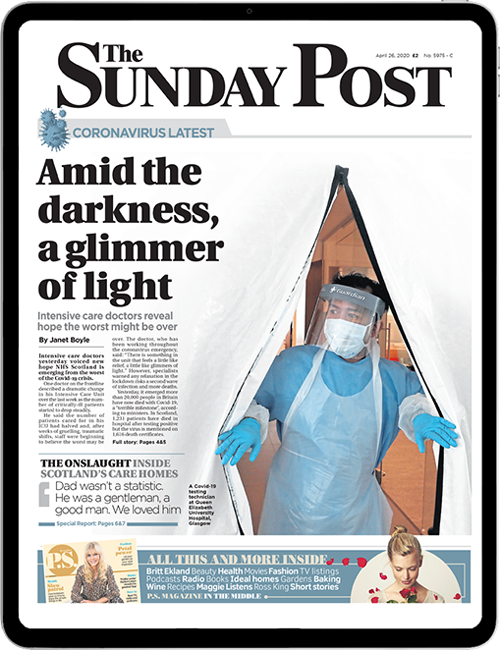 Enjoy the convenience of having The Sunday Post delivered as a digital ePaper straight to your smartphone, tablet or computer.
Subscribe for only £5.49 a month and enjoy all the benefits of the printed paper as a digital replica.
Subscribe