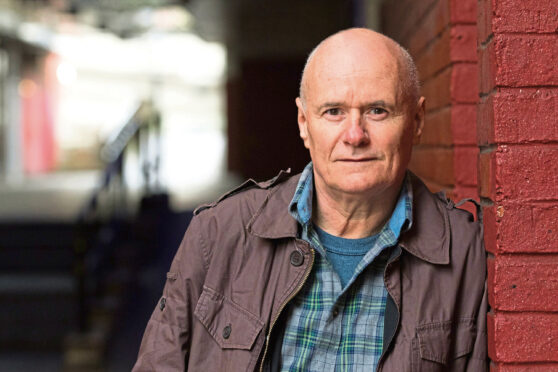 You're a big fan of the Fringe – when did you first appear at it?
It was 1991, when it felt more laidback and Fringe-y than it does now. I've always enjoyed it because it's a chance for all the comedians to be in the same place and catch up. I used to share a flat with Sean Lock, who has sadly passed away, Bill Bailey and Rob Newman. We had such great times.
What's your new stand-up show about?
It's called A Comic's Tale. I'm 66 now and I realised a few months ago that I've been doing comedy for half my life – 33 years. So it's about my time on the circuit and the funny stories that have happened along the way.
Did you ever think you'd be doing this for 33 years?
I thought it would only last a couple of weeks. There was an empty room in the theatre where I was working and I asked if I could put on comedy. I asked Jo Brand and Jack Dee, who were just starting out, if they would come up and I compered it.
How did you get into acting?
I've done a lot of theatre. The first big successful one was 12 Angry Men, which we did in Edinburgh in 2003, starring comedians. Then I did One Flew Over The Cuckoo's Nest with Christian Slater in Edinburgh, and then myself and my writing partner Owen O'Neill approached Stephen King's lawyers about The Shawshank Redemption.
We wrote a letter asking if the rights were available and we were told yes. We were gobsmacked. We bought them for a year for about £5,000, and now it's published and plays all over the world, and it all came from just having an idea and the gumption to carry it through.
Doing plays in Edinburgh is how I got into films – a producer approached me, put me in touch with Ken Loach, and I auditioned for I, Daniel Blake.
How has I, Daniel Blake changed your life?
Since making that film, I do two films a year. The sequel to Fishermen's Friends is out on August 19 – that was the first film I did after the pandemic.
I've also made 23 Walks with Alison Steadman, which is about two people in their 50s falling in love while walking their dogs.
Ken Loach was such a good tutor, and I've since had the chance to work with some amazing actors like Stephen Graham. It was something I didn't know I could do until I was pitched in. Sometimes you surprise yourself.
Have you made any films this year?
I made a film in Belgium called Les Tortues. It's about a same-sex couple whose marriage breaks down after 20 years. I star opposite Olivier Gourmet, who's a big star in Europe.
I play an ex-drag queen who goes back to the clubs when the marriage breaks down. I had four scenes to do in French and I had never spoken French in my life before.
I also had to learn how to walk in high heels – and I'd rather learn French any time than try to do that again! It's a beautiful script and it's out of my comfort zone but I think it's one of the best things I've ever done and it comes out in February.
Is it true you were advised to sign on during the pandemic?
I had to call the social security department early on in the pandemic and when the person on the phone asked what I did, I said I was an actor. She asked if she would have seen me in anything and I said I, Daniel Blake. "Who were you in that?" she asked. Daniel Blake, I told her. She started screaming and shouting that she had the guy who was Daniel Blake on the phone.
She told me the film made her cry, so I know the film even managed to move the people who work in the social security department. She told me to sign on but I had too much savings, so I was fortunate in that sense.
---
Dave Johns: A Comic's Tale, Gilded Balloon Wine Bar, Edinburgh, August 16-28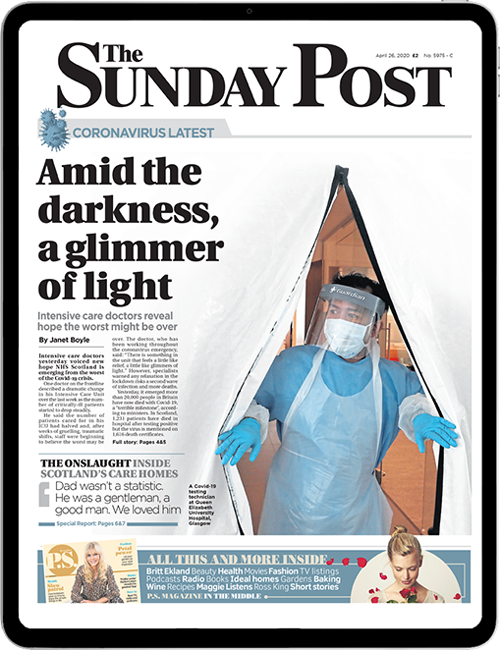 Enjoy the convenience of having The Sunday Post delivered as a digital ePaper straight to your smartphone, tablet or computer.
Subscribe for only £5.49 a month and enjoy all the benefits of the printed paper as a digital replica.
Subscribe