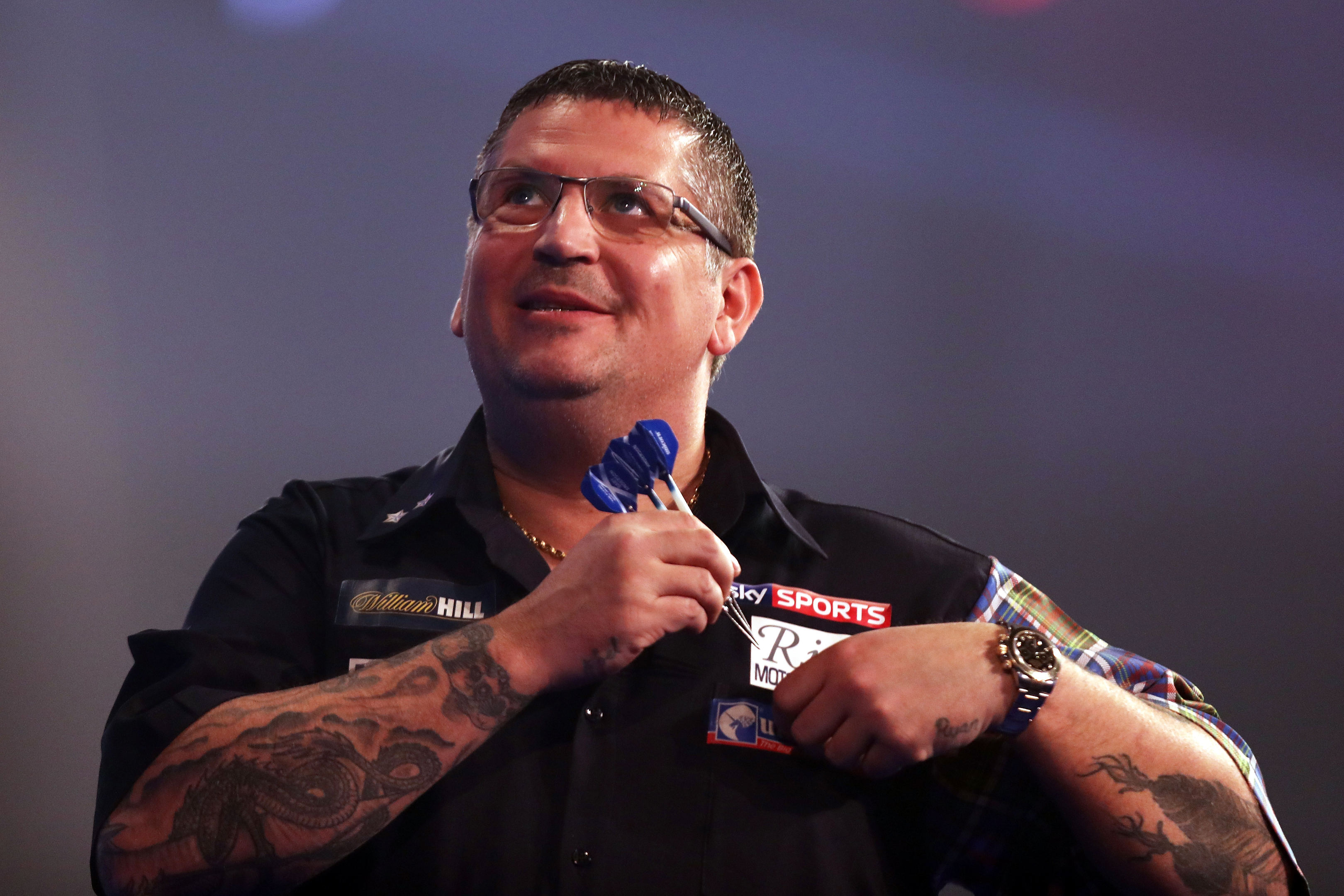 A riot broke out at one of Scotland's toughest jails when inmates began fighting over whether to watch live darts or football.
Trouble broke out at Shotts prison in Lanarkshire after some convicts said they wanted to watch the St Mirren-Dundee United Scottish Championship match rather than the World Darts Championships.
The darts competition – shown live on Sky Sports – included a needle match between Phil 'The Power' Taylor and Scots darts hero Gary Anderson in the quarter-finals.
Double champion Anderson – who is known as the Flying Scotsman and is from Musselburgh in East Lothian – had been fighting a back injury on his way to the latter stages of the tournament held at the Alexandria Palace in London before being beaten by darts legend Taylor.
But it was prisoners and staff at the tough prison who required medical attention after the match.
It is understood six guards were caught up in the riot and attacked with makeshift weapons including pool cues.
The prisoners now face tough internal sanctions that could see them put into segregation and being moved jails after their violent outburst is probed by bosses.
Insiders at the jail said the violence was chilling in how quickly it escalated.
One source said: "There had been some trouble over the course of the day based on arguments over the darts, of all things.
"Some wanted to watch the football and others the darts.
"But the speed of how things escalated was very frightening.
"The staff and other prisoners were caught up in some intense violence before authorities could calm things down."
The source added: "It shows you what a dangerous place it can be – not just for the prisoners but also for the guards who are just doing their jobs."
Maximum-security jail Shotts is unique in Scotland because it is meant to be exclusively for long-term prisoners serving four or more years.
At a recent inspection, of the 531 prisoners at Shotts, 312 were in for more than 10 years.
A spokeswoman for the Scottish Prison Service said: "We are able to confirm an incident happened on December 29."
She added no prison guards were hospitalised with any serious injuries.
It is understood authorities could use CCTV of the incident as part of an investigation.