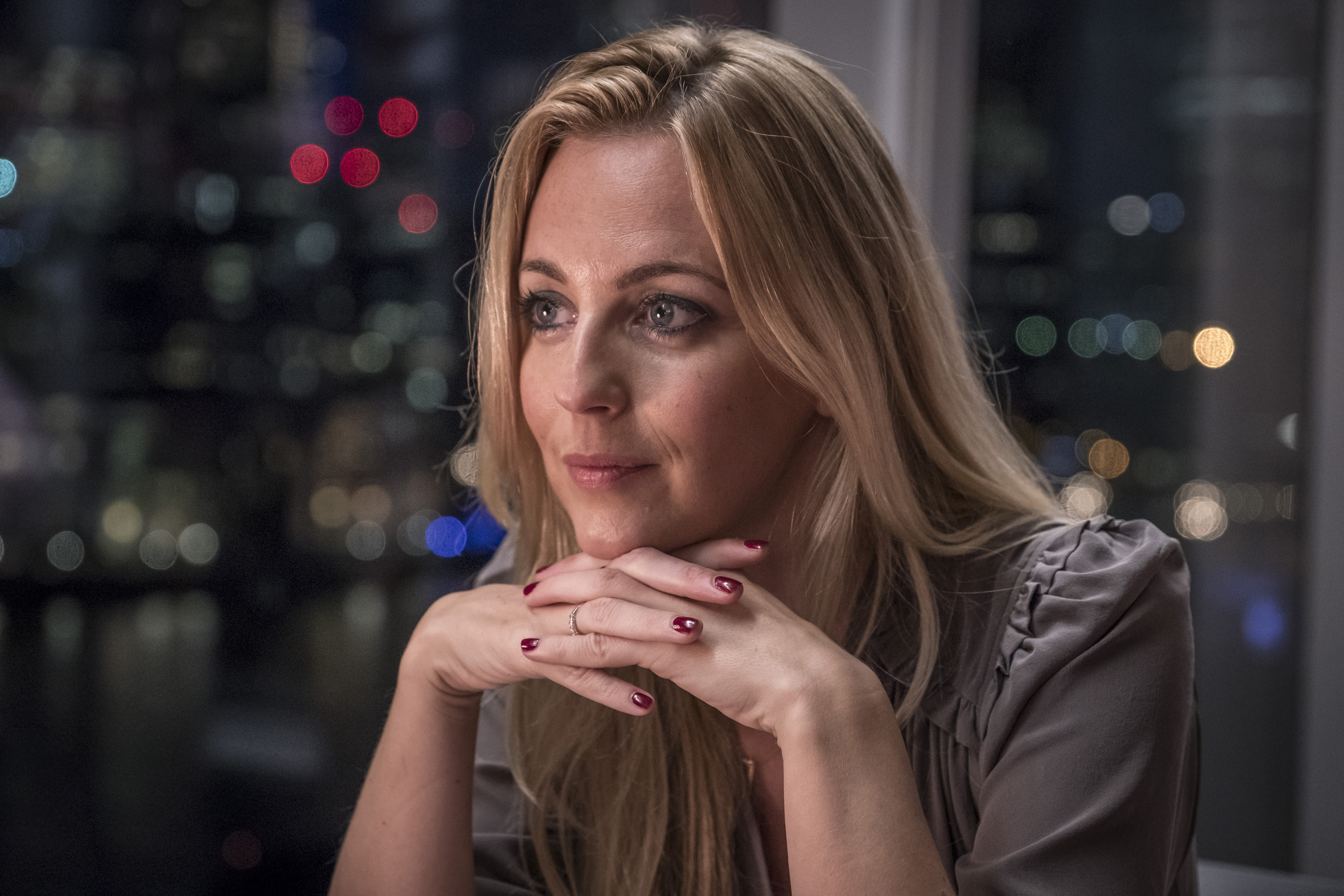 WAITING for the phone to ring and praying a job comes up is the life of an actress.
But Miranda Raison, star of ITV's big new drama, Dark Heart, found an alternative that saw her have the busiest year ever.
She's just packed in job after job, got married and had a baby, all in a crazily-busy few months.
"I was working until I was six months pregnant on a film called Widow's Walk," former Spooks favourite Miranda told iN10.
"I was then looking to take a big chunk of time off after the baby was born, but that's not how it worked out.
"The actress Amy Poehler wrote a book called Yes Please about how the industry is like a bad boyfriend who'll want you even more as soon as you don't want him.
"And I think there's something about saying, 'Oh, I'm not sure' for people to decide that it really has to be you.
"So, Dark Heart, Artemis Fowl and Nightflyers all came along at the same time."
As well as the wealth of work, Miranda wed her partner Chris just five days – "I looked like a golf ball" – before her first child, daughter Esme, arrived in July 2017.
"It has been the most incredible year, without question the best year of my life," admits Miranda.
"Somehow we've all managed to stay together and I've only had two nights away from the baby.
"She's absolutely terrific and I've had her along while I've been working. She's travelled a lot, flown and she loves people.
"I was still feeding her and there was no compromising, so all the jobs had to be very accommodating. I have a good support network and we just made it all work.
"Like any mother, you have to listen to yourself and know your limits and I did that. But doing TV and film means earning good money and people will help. Not everyone is so fortunate.
"I've been enjoying a couple of months off recently, though, which has been lovely."
Dark Heart is a six-part crime thriller starring Tom Riley as DI Will Wagstaffe who is tormented by the murder of his parents when he was 16.
Miranda is his on-off girlfriend Sylvie, with Charlotte Riley and Anjli Mohindra, chillingly good when revealed to be the bomb maker in Bodyguard, also among the cast.
It's written by Chris Lang, the man behind the splendid Unforgotten. There was a pilot episode broadcast on ITV Encore and the reception was such that a full series, this time for ITV, was ordered.
"Sylvie is the love interest but she's not one of those whining about when he's coming home," explained Miranda.
"She's a barrister and they have a fluid relationship with a lot going on, so you avoid the crying girlfriend in the kitchen which we've all seen plenty of.
"It's a series which doesn't pull its punches but it's more about the human element and it's quite gripping.
"There's certainly optimism about more Dark Heart. You get a vibe when people are a bit downhearted and are trying to hide it or are being genuinely optimistic. It's definitely the latter with this."
Amidst her hectic recent schedule, Miranda also fitted in filming of the latest adaptation of Murder on the Orient Express, alongside Kenneth Branagh and Johnny Depp, but ultimately her scenes ended up on the cutting-room floor.
"I didn't know until I watched it," she admits. "But you have to let it go."
Miranda also loves stage work and tries to strike a balance, ensuring she's not away from treading the boards for too long.
"When I was doing Spooks I was doing a lot of other TV and I didn't do a play for seven years," she adds.
"When I came back I had such horrible stage fright that I swore I'd try and do one every year. That hasn't happened since having the baby as I don't want to be away in the evenings and missing bath time, but I very much will be back.
"It's not that I get bored with doing series, it's just that I think that if I don't do a play then I'm never going to do it."
Dark Heart, ITV, Wed/Thurs, 9pm.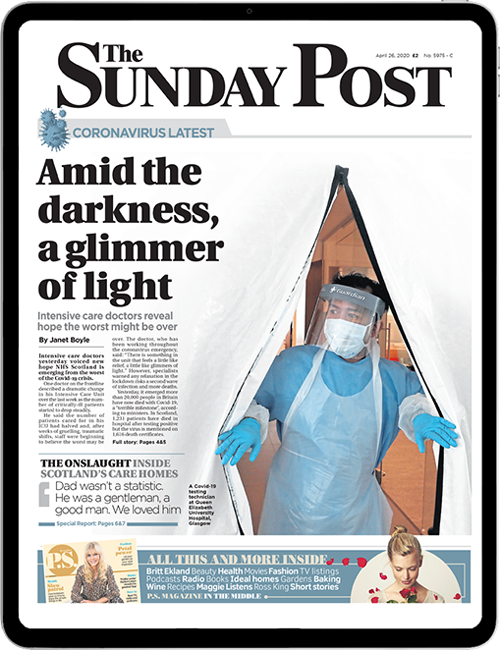 Enjoy the convenience of having The Sunday Post delivered as a digital ePaper straight to your smartphone, tablet or computer.
Subscribe for only £5.49 a month and enjoy all the benefits of the printed paper as a digital replica.
Subscribe