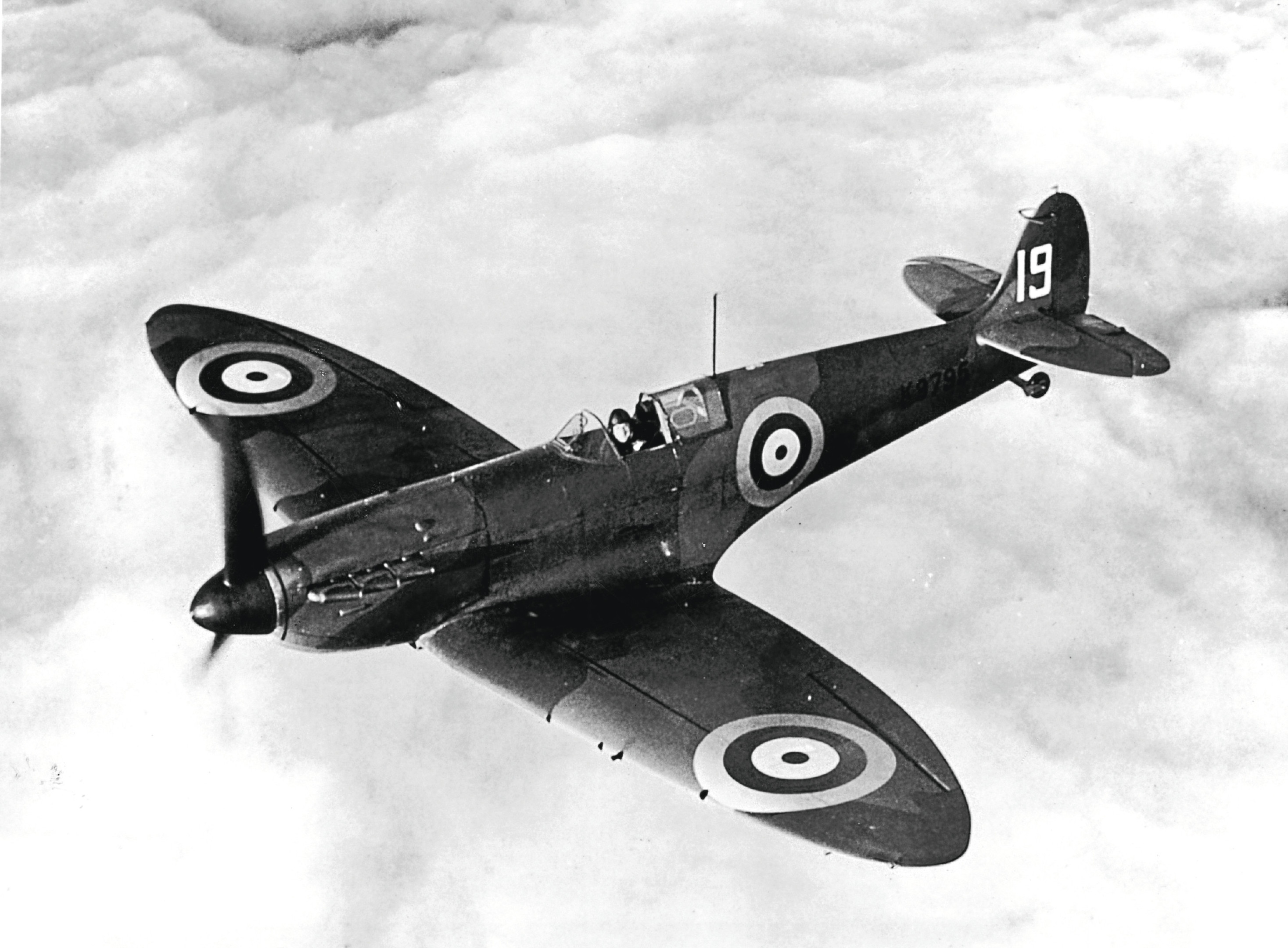 THEY were the unsung heroines of the Second World War — with a life expectancy of six weeks, supplied with suicide pills, and sent into the heart of Nazi operations.
The female secret agents of the SOE and OSS, Special Operations Executive and Office of Strategic Services, carried out some incredibly important work during the war.
Now, a new book takes an in-depth look at the highly-intelligent, often-glamorous females who went behind enemy lines to set up resistance groups, spied on the Nazis and risked being captured, tortured and killed.
Virginia Hall was one of them, and quite a character she was.
"In August, 1941, a tall, distinguished-looking lady in her 30s, with shining red hair and a limp, arrived in the town of Vichy in France and headed to the police station to formally register her presence," say authors Gordon Thomas and Greg Lewis.
"In a Maryland accent, she told the police her real name — there was no attempt at subterfuge — and explained she would be working in the area for the New York Post.
"Over the coming weeks, she would quickly ingratiate herself with businessmen, police officers and doctors, as well as black marketers and brothel owners.
"Her name was Virginia Hall.
"Born in Baltimore, on April 6, 1906, the youngest child of a wealthy family, Hall had graduated from schools and colleges in America as well as the Sorbonne in Paris. Her ambition was to become a career officer in America's Foreign Service.
"To kick-start her dream, she had accepted a job in the mail room in the State Department Consulate in Warsaw.
"Hoping for promotion, she next accepted a higher-grade position in the Consulate in Turkey. Her duties were similar, her social life better — garden parties and snipe hunting in the mountains on weekends.
"On a hunt, she suffered a shooting accident when a gun went off and wounded her left leg, which then had to be amputated below the knee at the American Hospital in Istanbul to save her life.
"She was flown back to Baltimore to have an artificial leg fitted, together with a wooden foot with a rubber sole that would smooth out her gait as she walked.
"She named her false limb Cuthbert. Within a month she could walk again."
This remarkable woman, just one of the females who played such a pivotal role in ultimate victory, would spy for both the SOE and the OSS.
Selwyn Jepson was the man who would often interview potential agents to deem them worthy of the job.
He liked one in particular called Jacqueline Nearne.
"Slim, with dark hair and a sophisticated dress style, Jacqueline Nearne had been a 26-year-old former convent girl with an English father and a French mother when she received a letter from Selwyn Jepson in June, 1942," say the authors.
"Jepson said that her name had been passed to him as that of someone 'possessing qualifications which may be of value in a phase of the war effort'.
"Nearne, who had spent much of her life in France, was intrigued by the letter and wondered whether it had anything to do with a young army cadet she'd befriended.
"Out of work and keen to help in any way she could, she went to meet Jepson. After the end of his usual interview about her life, he asked her how she would feel about returning to France.
"He advised her to think about it and she told him she had a younger sister, Eileen, who might be interested in going, too.
"Jacqueline was one of the first agents to be trained as part of a group made up entirely of women."
Jacqueline would pose as a sales rep while she helped create an intelligence network that spread its tentacles over half of France.
Another woman whose story features in the book, Odette Sansom, would be brokenhearted about her mission, as it meant leaving her children at home in London, but she was equally as determined as the rest for success when she set off by boat to Europe in 1942.
Captured, she would manage to survive incarceration in the brutal Ravensbruck camp by pretending to be related to Winston Churchill!
"Sansom had been supposed to work in Auxerre but instead, was reassigned to a réseau run by a man named Peter Churchill," the authors reveal.
"Sansom became Churchill's courier and at Ravensbruck, she persuaded Peter to say they were married and that he was Winston Churchill's nephew. It saved her life.
"Sansom was imprisoned in Frèsnes and brought to the Avenue Foch a number of times for interrogation and torture. In June, 1943, she was condemned to death.
"She was eventually moved to Ravensbrück, where she was kept in an underground isolation cell.
"In April, 1945, the camp commandant, who believed her story about her link to Churchill, drove her to the advancing Americans, using her as a hostage for his own life.
"Sansom received the George Cross."
Shadow Warriors: Daring Missions of World War II By Women Of The OSS And SOE, by Gordon Thomas and Greg Lewis, is published by Amberley, priced £20, ISBN No 978-1-4456-6144-5.
---
READ MORE
It's time to honour the former fighter pilot who started Scotland's skiing revolution
The short but lethal reign of the Red Baron fighter pilot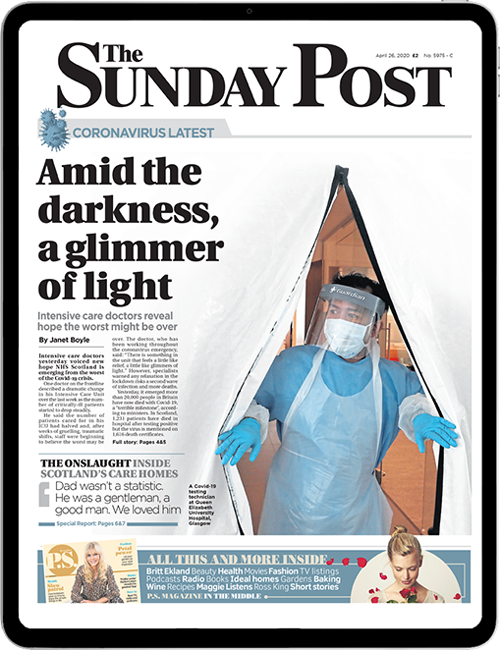 Enjoy the convenience of having The Sunday Post delivered as a digital ePaper straight to your smartphone, tablet or computer.
Subscribe for only £5.49 a month and enjoy all the benefits of the printed paper as a digital replica.
Subscribe