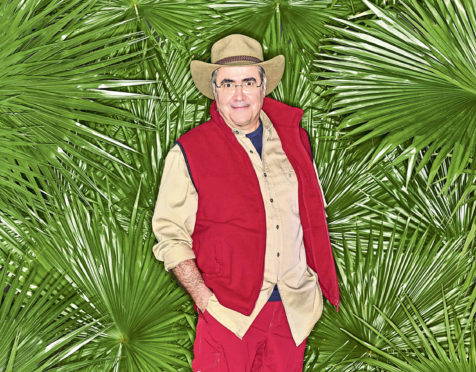 The latest set of victims, sorry, contestants, has landed in the jungle.
And if Caitlyn Jenner, Kate Garraway or Ian Wright wanted to know how to survive I'm A Celebrity, they could have done worse than ask Danny Baker.
He knows exactly how things work in the jungle, which might sound odd considering three years ago I made the mistake of sticking a tenner on him as soon as I knew he was going in, sure he would win.
He was first out.
"The thing is, in 42 years of bouncing around this racket, I did the jungle because it's the biggest show," says Danny.
"They'd asked me so many times but because I was trying to retire at 60, I thought: 'That'll do me.'
"My agent had said: 'Anything you wanna do?' and I said: 'I want to do an 'evening with' thing, telling stories from these 40-odd years going through Spike Milligan and Tommy Cooper to the Sex Pistols to anyone you want to name and my own family, and the other thing I want to do is the jungle.'
"Now, I knew some of the producers there. They had asked me before and so that was all set up and then they said: 'Do you want to go in late?'.
"But when you go into the jungle, people want their pound of flesh. They don't want to see you sitting there saying: 'Yeah, OK, we'll go into this thing with snakes.'
"I can tell you, the jungle is a wonderful show, one of the best jobs I've ever done in the career, it was fantastic.
"They put me up in a penthouse, and everyone went in there for seven days and I went in late after I had the time of me life – but that doesn't buy you any votes in the jungle.
"Also, it's just a big film set. It's real but you have to be a bit weak-minded to suddenly think 'Ooh! What's that over there?'.
"I noticed on the first night when I looked at all the lights around the set and there were no bugs near 'em, no flying things at all, and you know what happens even if you put on your bedside lamp!
"And I thought 'OK, I've got this' and even though it's a kind of jungle you're in no danger at all. All the snakes and even the houseflies they use are specially-bred for the show – I know that!
"They've been brought out from places where the flies are fed on steak and things because, especially in this climate of health and safety, you're not in any danger.
"I used to roar with laughter when the snakes crawled across me head, I don't care about them, and swimming with crabs and things? What-ho, it's boiling in there so no problem!
"One of the things me and the other bloke had to do was jump into a pool and swim through eels – you'd pay for that as a vote-winner if you were trying to do a race, so I think the audience looked at it and thought 'Well, he's no bleedin' fun!'.
"Plus, an old boy like me, what am I doing in there? Of course Scarlett (Moffatt) won it, that's absolutely right so I wish you'd come to me with your betting slip and I could have told you: 'Oh, no, don't!'.
"The thing was I came out early – last in, first out – and after that I had to go back to the hotel. I hadn't seen me wife for three weeks so there was me and me wife in that hotel where I had to wait for everyone else to come out so we could go to the party at the end of it.
"So 15 days, every lobster and bottle of Chablis paid for by ITV while you sit by the pool, what kind of job's that?
"I'm sorry you lost a tenner but, believe me, if I'd have known I'd have toasted your health with the very good wine I was drinking on ITV's tab!"
My reasoning for backing Mr Baker was that he's exactly the kind of guy you wanted in camp, as he can make a discussion about anything.
"I think they wanted to see a bit more sweat and agony, and also Larry Lamb was in there and he took care of my demographic!" laughs Danny.
"I remember when I came out and people were almost embarrassed for me. I didn't think I'd go out first, although I knew I weren't gonna win it.
"Even Ant and Dec, who I know, said: 'Jeez!'. They said: 'You don't vote to throw someone out, you didn't get any votes so people must have thought I was taken care of.'
"They also said: 'People of your demographic don't watch the show' and I said: 'I'll be absolutely honest with you, boys, I don't think my demographic has even got ITV, they still watch BBC1 in the 1950s!'.
"But that said, it was a fantastic experience and should I have stayed in any longer? Absolutely not. The public looked at that show and decided what would make it better was a lot less of me.
"And that's not the only time in my career that's been true!"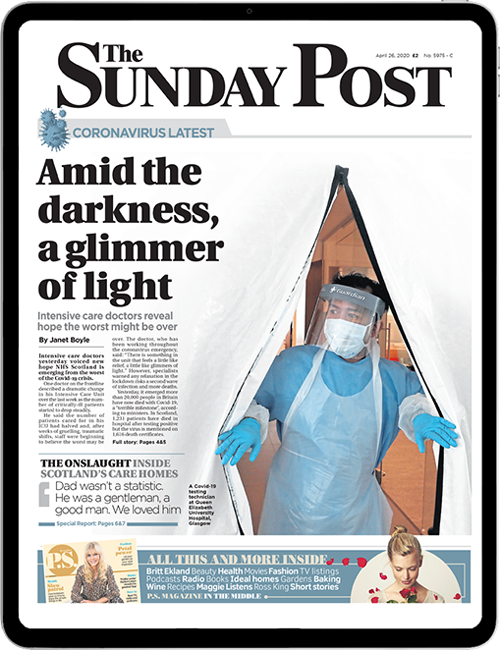 Enjoy the convenience of having The Sunday Post delivered as a digital ePaper straight to your smartphone, tablet or computer.
Subscribe for only £5.49 a month and enjoy all the benefits of the printed paper as a digital replica.
Subscribe