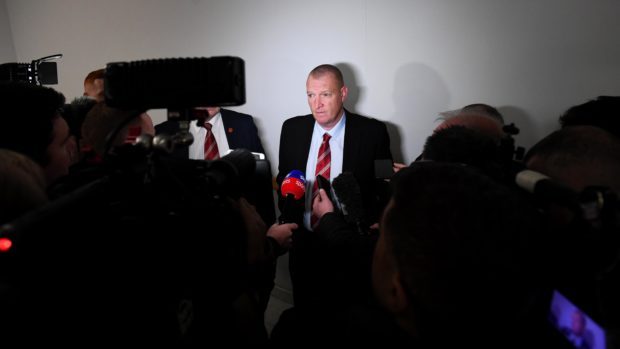 When it comes to the topic of gambling and Scottish football, mention of Kane Hester's name won't provoke anything like the same reaction as that of Brian Rice.
The Hamilton Accies head coach hit the headlines after receiving a 10-match ban from the Scottish FA for betting offences.
He reported himself to the authorities for breaking the game's rules through the placing of a raft of low-stake football bets from 2015 to 2019.
For doing so, he has received fulsome support from his employers, who have publicly praised the 56-year-old for the courage he has shown in tackling his persistent and long-lived gambling addiction head on.
Hester's case has received less publicity.
It is highly significant, though, as it lies at the heart of concerns about the relationship between the industries.
The Elgin City striker is one of four men who have appeared in court over an alleged betting scam.
He is charged with forming a fraudulent scheme with three co-accused to receive a booking during a League Cup game between Elgin and Hibs last July.
Prosecutors allege this led to a £16,000 payout by bookmakers, Bet365.
All four accused made no plea or declaration and were committed for further examination. All were granted bail. A further court date has not been set.
Persons convicted of such offences – and all four are innocent until proven guilty – can face a maximum prison sentence of two years on indictment, or 51 weeks at summary level.
The severity of the sentences shows how seriously such offences are taken.
So, while there have been those who have dismissed Rice's actions as just a manager indulging in a harmless pastime, the Scottish FA will argue the rules are in place for good reason.
Through preventing players and coaches betting on all football in this country, they are safeguarding against the possibility of matches being fixed.
That is crucial because if supporters do not believe in the integrity of the sport, they will not pay their money to watch it.
Anti-corruption officers have encountered just such tail-offs in attendances in countries in the Far East which have had problems with match-fixing.
There is also the issue of the potential spin-off problems of allowing a criminal element to get a toehold into the game could bring.
European investigators report money laundering and intimidation of participants as other dangers.
Neither should the misery of gambling addiction itself be ignored in the debate, with chronic sufferers at risk of losing their savings, homes, jobs and even their family lives.
With the imminent banning of betting on credit cards an acknowledgement of problem behaviour nationally, the Scottish game's heavy reliance on bookmaker sponsorship has been questioned by some critics.
Rice himself spoke on the bookies' behalf, stating that the financial support of the betting industry was needed, adding that they had not been responsible for his addiction.
While his honesty is creditable – and it is to be hoped he can overcome his problems – his ban nevertheless leaves the game's followers with a question.
If the football authorities can't prevent dressing-room leaders from gambling on Scottish games with the regulations in place, what chance do they have with all those who follow them?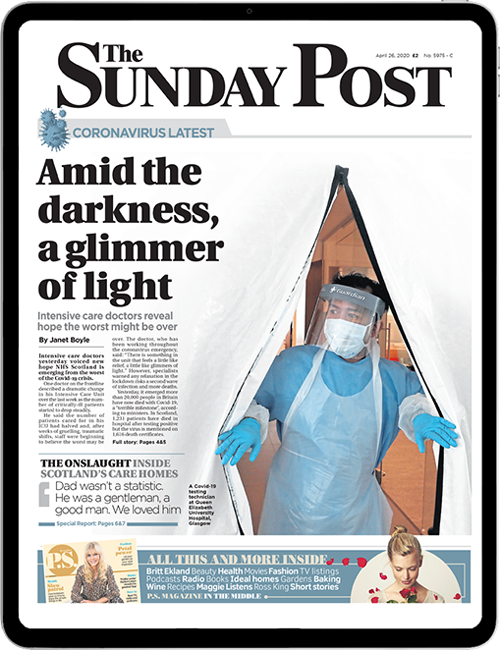 Enjoy the convenience of having The Sunday Post delivered as a digital ePaper straight to your smartphone, tablet or computer.
Subscribe for only £5.49 a month and enjoy all the benefits of the printed paper as a digital replica.
Subscribe