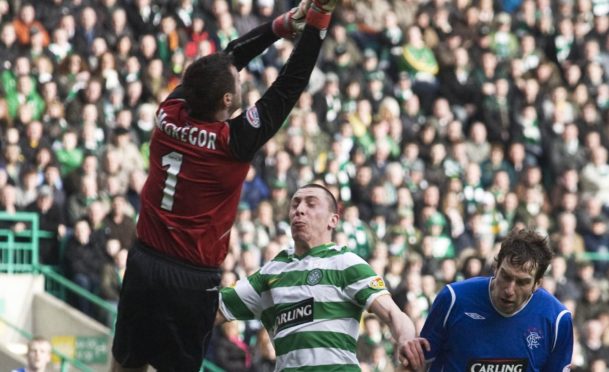 The first Old Firm game of the season is just 20 sleeps away.
It's fair to suggest both Steven Gerrard and Neil Lennon will be losing a bit of shut-eye before the showdown, with the well-being of Allan McGregor and Scott Brown a factor in their insomnia.
There is, they say, no substitute for experience.
Will that hold true when the Old Firm managers get round to picking their teams for a showdown that could put down a marker in this most-significant of seasons?
McGregor was 20 when the 2002-03 season began, 21 when it ended.
He got the key to the door mid-campaign. But in terms of the Rangers' goalkeeping position, he could not get a foot in it.
The Scot spent every single minute of that Treble-winning season – the seventh in the club's history – as an unused sub.
For 48 games, he sat on the bench and watched Stefan Klos, known as Der Goalie in an affectionate nod to Andy Goram, showed why he was the undisputed choice as No.1.
If it did not do anything for him as a player, it was a masterclass on the contribution a veteran could make to his side.
By contrast, across in Edinburgh, a player three years younger than McGregor finished the 2002-03 with cause to feel good about the way his career was progressing.
Scott Brown, for years now the Celtic captain but back then one of a group of precocious talents at Hibs, burst on to the scene with a handful of matches remaining.
He came on and helped his side to a 3-1 win over Aberdeen, making a sufficient impression to stay in the side for the remaining three games, in which he scored three goals.
Forward to 2020-21, and the days when both were bright youth prospects are a distant memory.
At 38 (McGregor) and 35 (Brown) respectively, they are the elder statesmen of two rivals locked in an historic campaign.
However, while each has enjoyed remarkable success since those early days, curiously the value of their current contributions is under scrutiny.
McGregor's situation is a particularly testing one. With Jon McLaughlin in possession of the jersey, he finds himself back where he was throughout the 2003 Treble run – watching on from the sidelines.
Getting a game is not an issue for Brown. He is playing regularly for Celtic, and skippering them to victory with near-monotonous regularity.
Even so, he is surrounded by talk about his effectiveness, with his age invariably mentioned as a negative factor.
That is because the Hoops have been winning without convincing.
Brown has admitted as much himself, arguing that in a season dominated by the chase to complete 10-in-a-row, no one should expect the side to be "inch-perfect" every week.
As much as some will heed his argument, plenty of fans will reserve their right to fret, and it is the captain who often is the focus for their dissatisfaction.
Fans of analytics argue his numbers show he is not doing enough of the things that matter.
Think not just goals and assists, but tackles, blocked shots, key passes, ground covered.
Yet for all the current unease, logic suggests that at least one of these two old-stagers will go on to make a decisive contribution in this campaign.
That when things get frantic, they will be the ones who keep calm and deliver the sort of flawless display that tends to prove decisive in big matches.
Celtic manager Neil Lennon hinted as much last week when saying he would consider managing Brown's workload, in an effort to ensure he was at his peak for the "really intense" games to come.
As for McGregor, no one should doubt this most competitive of keepers is waiting for his opportunity to be back in for every game.
He impressed against Willem II on Thursday night, and it will be interesting to see if he retains the gloves at Fir Park today.
Either way, when Steven Gerrard travels across Glasgow to Celtic Park on October 17, the temptation for him to have McGregor's name at the top of his team-sheet will be strong.
With Jon McLaughlin between the sticks, Rangers went seven league games at the start of the season without conceding a goal, breaking a 114-year-old record, before conceding two at Easter Road.
It is when picking their teams for Old Firm games that managers tend to fall back on the core principles to guide their decision-making process.
Wisdoms, in fact, like: "There is no substitute for experience."
Don't write off the veterans yet.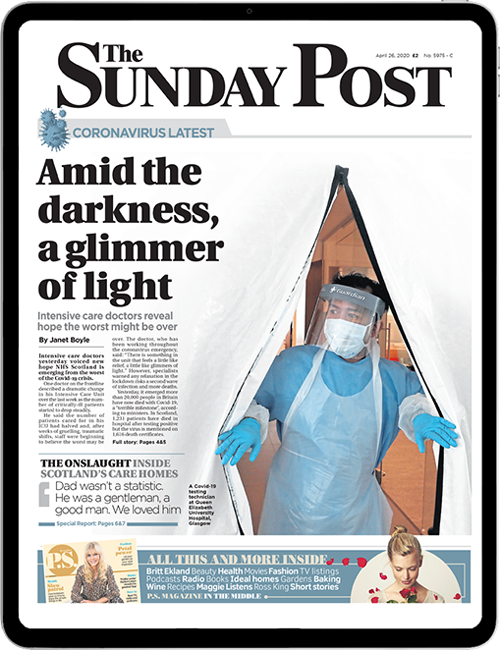 Enjoy the convenience of having The Sunday Post delivered as a digital ePaper straight to your smartphone, tablet or computer.
Subscribe for only £5.49 a month and enjoy all the benefits of the printed paper as a digital replica.
Subscribe