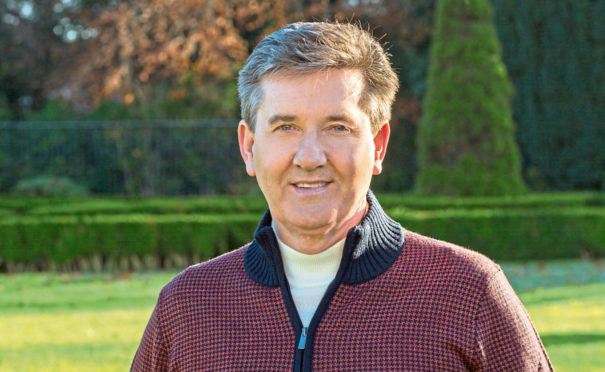 The year has barely started yet Daniel O'Donnell cannot wait for December 2021. Why? Because he will be 60 and as he says – life begins at 60!
"I know people used to say that life begins at 40 but all that has changed and to me, life begins at 60 so I am looking forward to starting all over again next year when I shall reach that golden age," he explained.
"I can't wait – I feel good and the idea of more years doing what I have been enjoying for decades is just fantastic."
Daniel is not wishing his life away, of course.
"Every day is a fresh start," he said. "I always believe that you should go to bed at night looking forward to tomorrow and if you are not then maybe you have to try to change a few things.
"Not many people go to bed at night looking forward to the next day's visit to the dentist, so you have to focus on the best thing of the day – like getting home safely!"
Daniel has always been a very sincere person and says what he thinks, so when he talks about being 60 in such a positive manner, he really means it.
"When I look back over my life, I have been very fortunate to have had so many breaks, met so many wonderful people, travelled the world and have been able to do what I always wanted to do," he said. "The word 'grateful' is not big enough.
"I keep saying that I ought to slow down a bit but every concert energises me and I want to do another one and then another one.
"I love travelling and this year we are touring Britain again but there are some super gigs in Ireland in the diary too. Then we have more trips to America, Australia and New Zealand.
"We are even going to Sri Lanka which is so beautiful. I really hope to see some elephants while I am there – they could even join the band and play their trumpets!"
Daniel sounds excited.
"Oh yes, I am – as well as the travelling I know we will meet up with old friends and make new friends too," he enthused.
"How good is that – I enjoy singing, I enjoy seeing places and I enjoy meeting people so what I do combines all those things so brilliantly.
"There's something else I am doing which I have come to enjoy very much – cruising. I used to worry about going on cruises because I thought the passengers wouldn't want to hear me singing the same songs every night but it is not like that.
"It is like doing a Las Vegas season but you are at sea while you are doing it. It is a lot of fun as well because I get to use the facilities and join in the deck games.
"I am just a big kid really and all that appeals to me."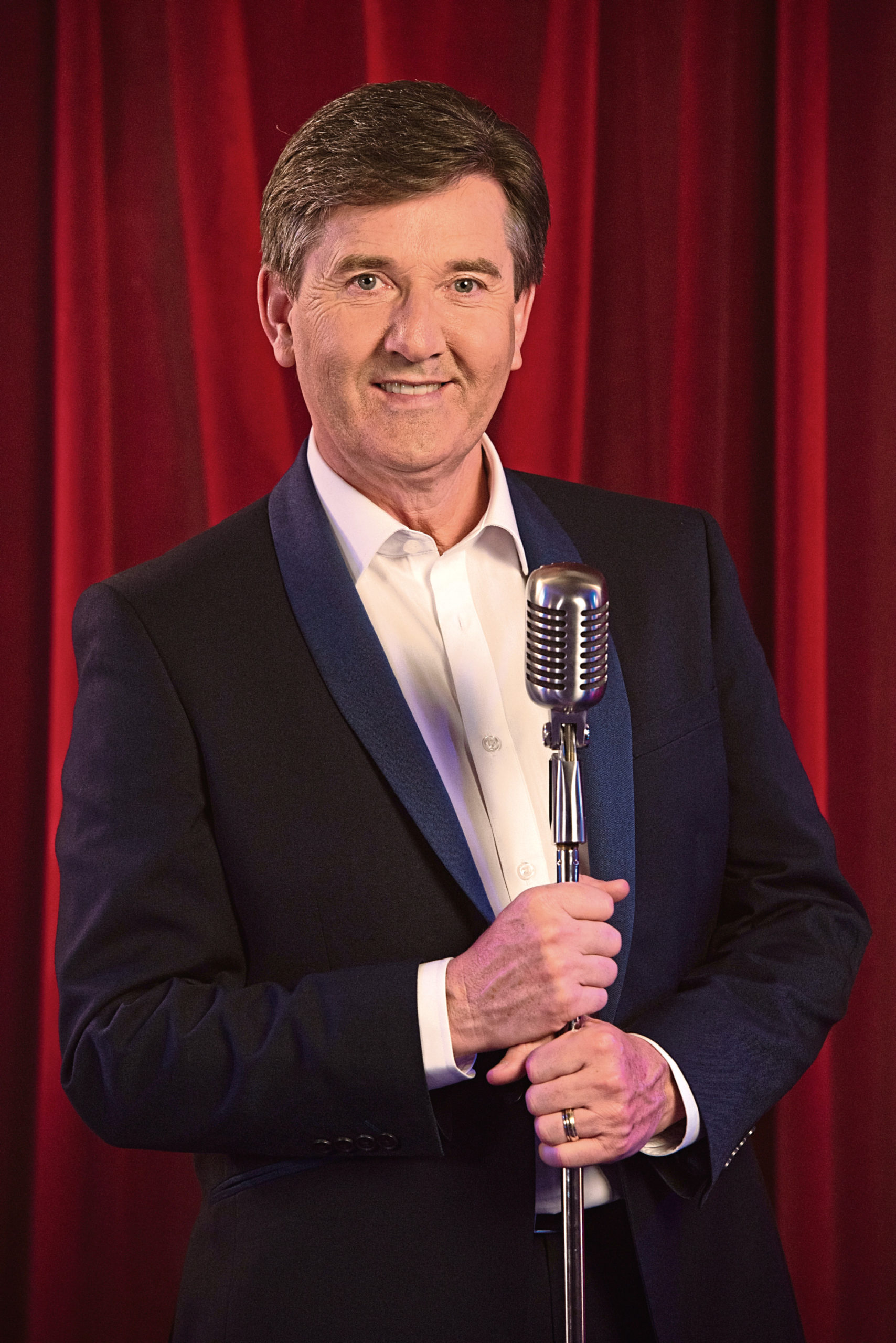 Daniel hardly seems any different now from the beginnings of his career when, as a fresh-faced young man, he stole the hearts of audiences throughout Ireland, then Britain and later – the world.
"I think that singing keeps you young," he revealed. "There is something about it that makes you eternally optimistic, so if you are feeling low start singing and you will feel your spirits rising.
"We all have our ups and downs – I was devastated when my mother died and I have had my own health issues in the past which have been both worrying and depressing but you can't give up.
"Just sing a little song like Sing Me An Old Fashioned Song and before you know it, you will not only feel better inside but you'll want to start dancing too!"
Looking at Daniel's schedule for 2020 is quite exhausting but he just grins, almost like a child about to open a present.
"It's great, isn't it," he said. "Yes, it's busy but if you take a closer look you will see that we have holidays scheduled in there too, some at home and some in Tenerife which is kind of our second home, so there will be time for recharging the batteries.
"I have made that mistake in the past and it didn't do me any good, I was ill with fatigue. That doesn't happen now because we make sure that we have time off before the next major part of a tour or going back into the recording studio."
Recording studio?
"Oh yes, there are more albums and DVDs to come and we also have some television shows to do.
"That is why we are careful when we organise these schedules and I guess that's why I am confident that we shall be doing this for some time to come.
"I honestly did try to slow down but it just didn't work for me, so I gave up on that and, as long as we have our time off, I feel great.
"When I get to 60 I shall be over the moon – there were a couple of times when I wasn't sure I would get this far.
"I have been a grandfather for a while so I am used to being 'an old man' – not really. I spend more time playing with the little ones' toys than they do.
"As far as performing is concerned, there are quite a number of top stars who are a fair bit older than me and they are still recording and touring. I find that inspiring.
"They are quite well off, so they don't need to carry on but they do for the sheer love of performing and making audiences happy.
"As long as there are audiences wanting to see me then I will keep going whether I am 60 or 80. When they stop wanting to come and see me I'll just carry on singing in the church and in the bath."
Daniel's British tour takes him all over the country rather than simply performing in half a dozen major arenas.
He said: "I have done the big arenas and they are great but I like getting closer to audiences and going to where they live rather than expect them to go to a lot of trouble and expense to maybe travel a hundred miles or more to come to one of the shows.
"I enjoy travelling around Britain and seeing the different places and when you get to the venue and the show starts you see lots of people you have met before – it is like walking into the home of a good friend and giving each other a big hug. I have one of the biggest families in the world!"
Surely retirement is an option though.
"Of course, it is an option but if I just stopped it all and spent time wandering around garden centres I would have to start singing and they would have me thrown out," Daniel joked.
"I like garden centres by the way but I could find myself getting banned.
"No, I like what I do. It is not work to me, it is a pleasure so how could I really retire when I have never had a job! And why would I retire just when I am starting life again when I am 60. The Beatles sang about being 64 – well, will you still love me when I'm 64?…74?….84? I hope so."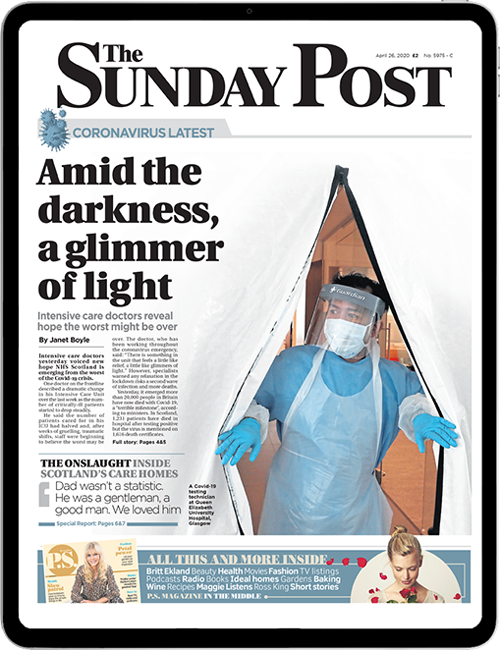 Enjoy the convenience of having The Sunday Post delivered as a digital ePaper straight to your smartphone, tablet or computer.
Subscribe for only £5.49 a month and enjoy all the benefits of the printed paper as a digital replica.
Subscribe