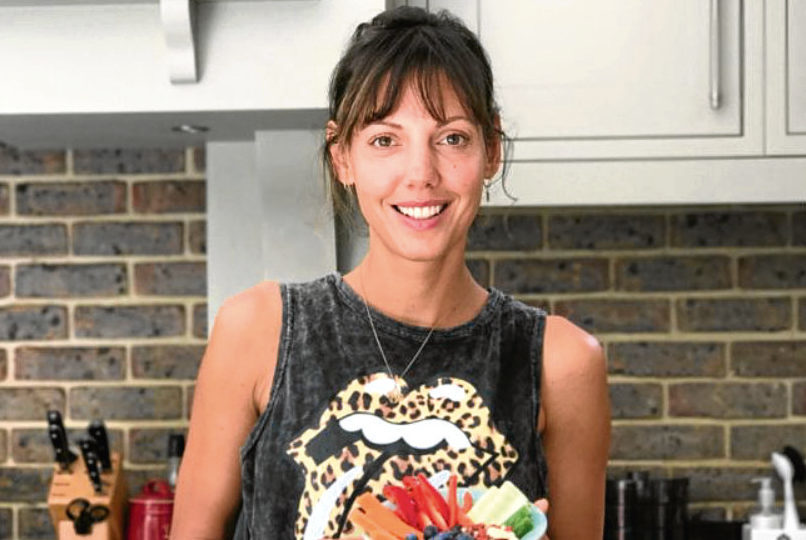 AT just 33, Dani Binnington had three daughters under the age of four when she was diagnosed with an aggressive form of breast cancer.
So it's a surprise when she says: "Being told I was in remission was the hardest part."
But Dani explains: "I went from chemotherapy and surgeries and radiotherapy, seeing the nurses every day and the doctors on a regular basis, to a handshake almost saying: 'Well, we've done everything we can for you now, let's review in three months' time and let's just hope you'll be well.'
"I lost the plot!
"I felt so strong going through treatment. My three gorgeous daughters hadn't even started school and just dealing with the situation took up all of our energy.
"But then when the responsibility was basically handed over to me, I thought: 'I can't do it.'
"It was too much to bear, and that's when it became really difficult mentally and physically.
"My recovery really started then, I would say.
"You feel really busy when you're diagnosed with cancer. It became my job, I was consumed with it from the moment I woke up until I shut my eyes at the end of the day — cancer was written all over everywhere I looked.
"We know we can't always control our thoughts and that was the hardest part for me.
"I thought I'd never see my girls start school.
"In a good way, though, once I became independent, away from the doctors, I was able to start looking for building blocks that helped me. Once you find those, you make sure you've got enough stepping stones to get you through between appointments.
"I was always thinking in terms of six weeks initially, then three months, from one appointment to the next, and then it became six months, and you think: 'Oh, just try to get to that point.'
"But it's fabulous, once you start getting all those building blocks together for yourself. I could actively take part in my recovery.
"When you're a young person going through cancer, you feel very much isolated," adds Dani.
"Everyone on the chemo ward was at least 20 years older than I was, nobody had little children running around. Then when people get through it, they don't talk about it.
"Now I know there were other mums at the school who had gone through a similar procedure to what I had, so I want to be able to talk about it, to say: 'Look, it happens. It happens when you're younger. It happens to all sorts of people but lots of us do get through it, it isn't only just horrible.'
"Although I've lost beautiful people whom I met and became friends with, I'm one of the lucky ones. I want to share my experience and maybe it can help someone."
Most people would find the initial diagnosis to be the hammer blow, and Dani admits: "The first three weeks were super traumatising because we didn't know how far my cancer had spread.
"In the dark moments, you think: 'I'm riddled with it and I don't have a chance.'
"Once the treatment plan had been written out for me, I felt reassured. I felt like I was doing something.
"But when all of that fell away, I realised I couldn't just sit back and hope for the best, that's not good enough.
"I became quite obsessed with Doctor Google, which I don't think is the right thing to do!
"More and more diets and fitness-related things were popping up at me. People had different ideas of what to eat and how to move.
"There was a common thread, though, and I thought that meant I had to live super-well, to never eat sugar again, not drink, and not have coffee. I was very regimented.
"But by looking after myself — I started yoga, I started to eat well, I went for therapy, I had counselling — there were lots of things I could do for myself, and that gave me a bit of control and hope, because what cancer takes from you is certainty.
"The future was very uncertain so actively looking after myself was a lovely counterbalance to my negative emotions."
Dani became so taken with yoga, she's now a yoga teacher, but she recalls: "It was hot in the class, and I wore a hat to keep my wig on for the first four months.
"I had lost all of my toenails through the chemo so I was wearing socks, too, and I was so hot and uncomfortable and itchy, who knows what people must have thought!
"But it gave me an hour of release, the only hour in my entire week when I could switch off and not worry. I got hooked.
"I lost a lot of trust in my body when I was going through treatment.
"I felt betrayed that my body had given me cancer and as a young person, I thought if it's done it once, it might do it again and again.
"So I almost had to reconnect with my body and feel comfortable in it again and accept my scars.
"Yoga was a good way of doing that."
Dani Binnington is a yoga teacher and wellness expert dedicated to providing practical steps for physical and mental wellbeing for the whole family. Visit www.healthywholeme.com for recipes, classes and events.
National Cancer Survivors' Day is on June 3. For more information visit www.ncsd.org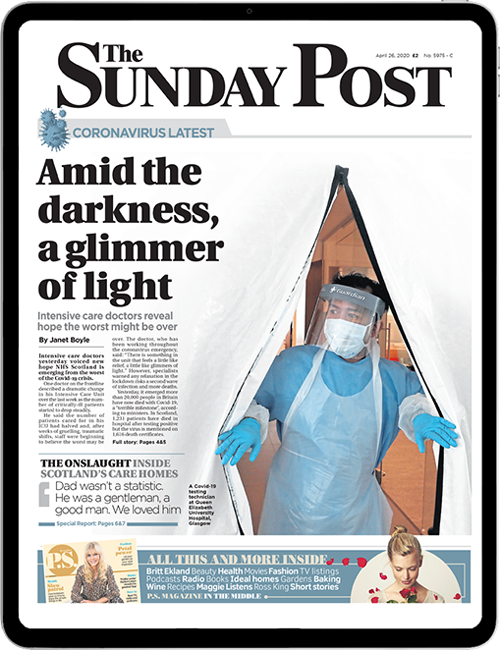 Enjoy the convenience of having The Sunday Post delivered as a digital ePaper straight to your smartphone, tablet or computer.
Subscribe for only £5.49 a month and enjoy all the benefits of the printed paper as a digital replica.
Subscribe