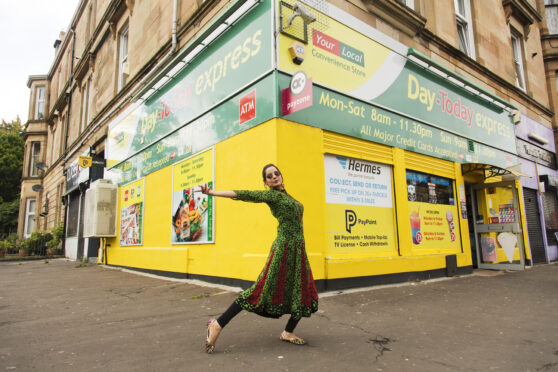 Scotland's biggest city is getting moving this October as the Dance International Glasgow festival makes its return.
A series of events indoors, outdoors and online are taking place throughout this month, showcasing a variety of different styles and cultures.
Venues range from the Tramway Theatre and the Gallery of Modern Art (GoMA) to works that simply take place on the streets of Pollokshields and Govanhill.
Festival curator LJ Findlay-Walsh, a senior producer at the Tramway Theatre, said: "We're just heading into the next tranche of activity, where it really starts hotting up.
"There's a real appetite for audiences to come back to these cultural experiences. We've made it so that it's risk-averse, accessible to as many people as possible including those with more serious health conditions."
Look out for STRUT on your street! Meet some of the local dance heroes who will be performing in Pollokshields tomorrow as part of this MHz outdoor performance & mobile projection parade. For the route map and more about how to watch 👇 https://t.co/unok7IA6oD@FERAL_Arts pic.twitter.com/m1Hf8nEl5I

— Tramway, Glasgow (@GlasgowTramway) October 6, 2021
One of the events taking place this week is STRUT, curated by local theatre makers MHz, which will light up southside streets with large scale projections as five dancers showcase their own styles and cultures.
Residents of Pollokshields and Govanhill will be able to see the outdoor processions of local performers from their doorsteps and windows.
The rotating parade will weave through the streets, giving spectators time to watch several dances.
Local residents are invited to show their appreciation by cheering, flickering their lights and waving to their neighbours, bringing a community back together through dance.
Taking the festival out onto the streets follows on from the community outreach work the Tramway Theatre has been undertaking throughout the pandemic.
With the venue itself out of action, it afforded the opportunity for new thinking and re-connecting with its surroundings.
"Because the Tramway building was so unusable for so long, we put a lot of our work into the immediate community around Pollokshields and Govanhill," Findlay-Walsh said.
"I don't think we'll ever go back from that. It has been such a rewarding experience and it feels like the venue is much closer to its community.
"STRUT is a really good example of that. It's intervening in everyday life. As much as people can come and look from the sidelines, it really is for the people who live in those areas and can look out their windows."
Findlay-Walsh, who lives in the area herself, believes the event matches the vibrancy of the communities of Govanhill and Pollokshields.
"This area is unique to the rest of Scotland," she said. "Anyone who lives in these areas is really proud of the multi-cultural aspect. It makes this area what it is, so to have a work that speaks so closely and is so aligned with the community it's serving is really lovely.
"We're not shipping something in, its been built from the ground up with members of the community at the centre."
Strutting the streets
The STRUT dancers were recruited by an open call and selected with the help of a community panel, and most of them are performing publicly for the first time.
The performers include:
21-year-old dancer Nathan McGarvey, who grew up in Govanhill and specialises in animation, performing a mixture of waving, popping, locking and isolation
16-year-old self-taught dancer Joshua Macmillan, who has been dancing with his five siblings since he was five in their flat and on the corner of his street in Govanhill where he practices ballet, lyrical, contemporary and gymnastics
Bellydance and Latin dance enthusiast Nancy Jacinto (33), who has a strong family connection to Govanhill and originally hails from Mexico.
Uncle and nephew duo Rudi (44) and Mexico (10) Rostas, who are both originally from Romania and will perform a traditional Roma dance that has been passed down through the generations of their family
Sarabjit Aujla (known as Seema), a swimming instructor who teaches dance in schools and nurseries, who will perform Bollywood and Bhangra dance.
The performance will premiere around the streets of Pollokshields on October 7 and then Govanhill on October 10.
The area is where co-directors Bex Anson and Dav Bernard have been residents for the past 20 years.
They said: "We have worked together for the last 16 years, creating multi-artform participatory outdoor events such as dance shows under motorways, sculpture parks in waste grounds, Agit-prop street theatre, mayday protests and free parties, where dancing in the streets have often been a central component.
"We always collaborate with new artists and love to enlist non-professionals in our productions, either through open-calls or chance encounters in our neighbourhoods of Govanhill and Pollokshields where we've lived for 2 decades."
Sometimes there's a language barrier but dance tears that all apart

– Nathan McGarvey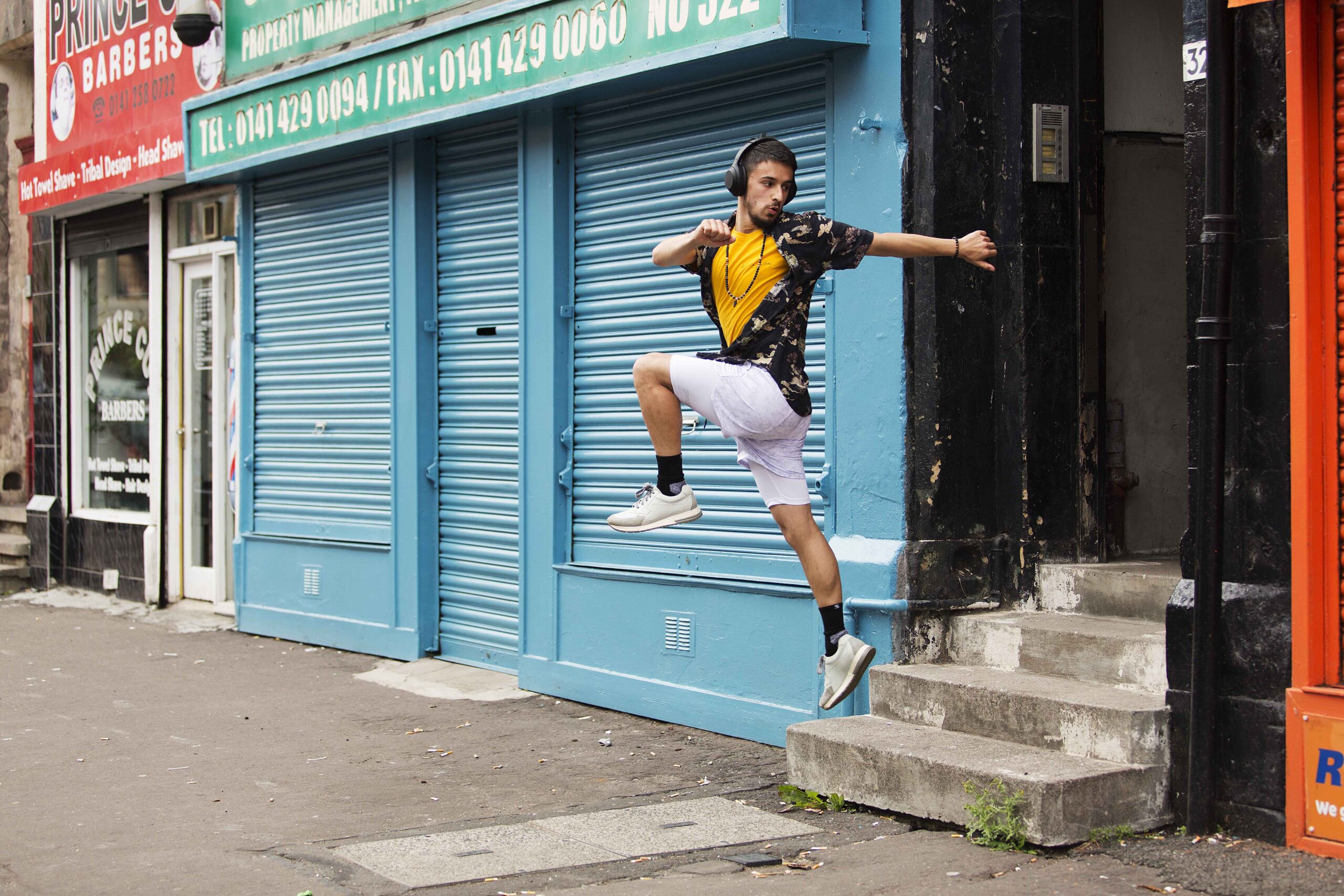 Govanhill local Nathan McGarvey got involved with the STRUT project after seeing a poster looking for dancers when out for a walk one day.
Self-taught, the 21-year-old's speciality is animation dance, which combines a range of skills to form an expressive jerky, robotic performance.
"I've been dancing for about eight years," he said. "It's mostly through YouTube videos. The style has been dubbed animation dancing because a lot of people who dance that style, people think it's fake or has been edited.
"It's been eight years and I've still got an interest in it. It isn't a fleeting thing. You might be interested in magic, you might be interested in a sport, but you might flip-flop.
"I've been into dance for nearly ten years. That's why I thought I'd better do something and expand myself a wee bit."
Asked what he loved the most about dance, he said: "It's self-expression, the ability to show what you're interested in and what you love.
"I love to see other people dance. I love seeing dance battles, choreography, and watching groups like Diversity from back in the day. I just love the community of it."
McGarvey has enjoyed getting to know his fellow performers' backstories as he rehearses for the event, and is delighted to be taking dance onto the streets where he grew up.
On test runs, there's been plenty of attention from locals, with many taking pictures and videos from their windows as the dancers glide past.
He said: "When people think of art or making it big time in the arts, whether it's dancing, painting, music, theatre, whatever, they think of London, New York, LA, and think 'that's so far away, I could never do that, it's not me, it's not for me'.
"Putting it on your doorstep makes it seem so much more accessible. In a place like Govanhill and the surrounding area there's a lot of diversity, sometimes there's a language barrier but dance tears that all apart."
I love that freedom… it's my own zone

– Seema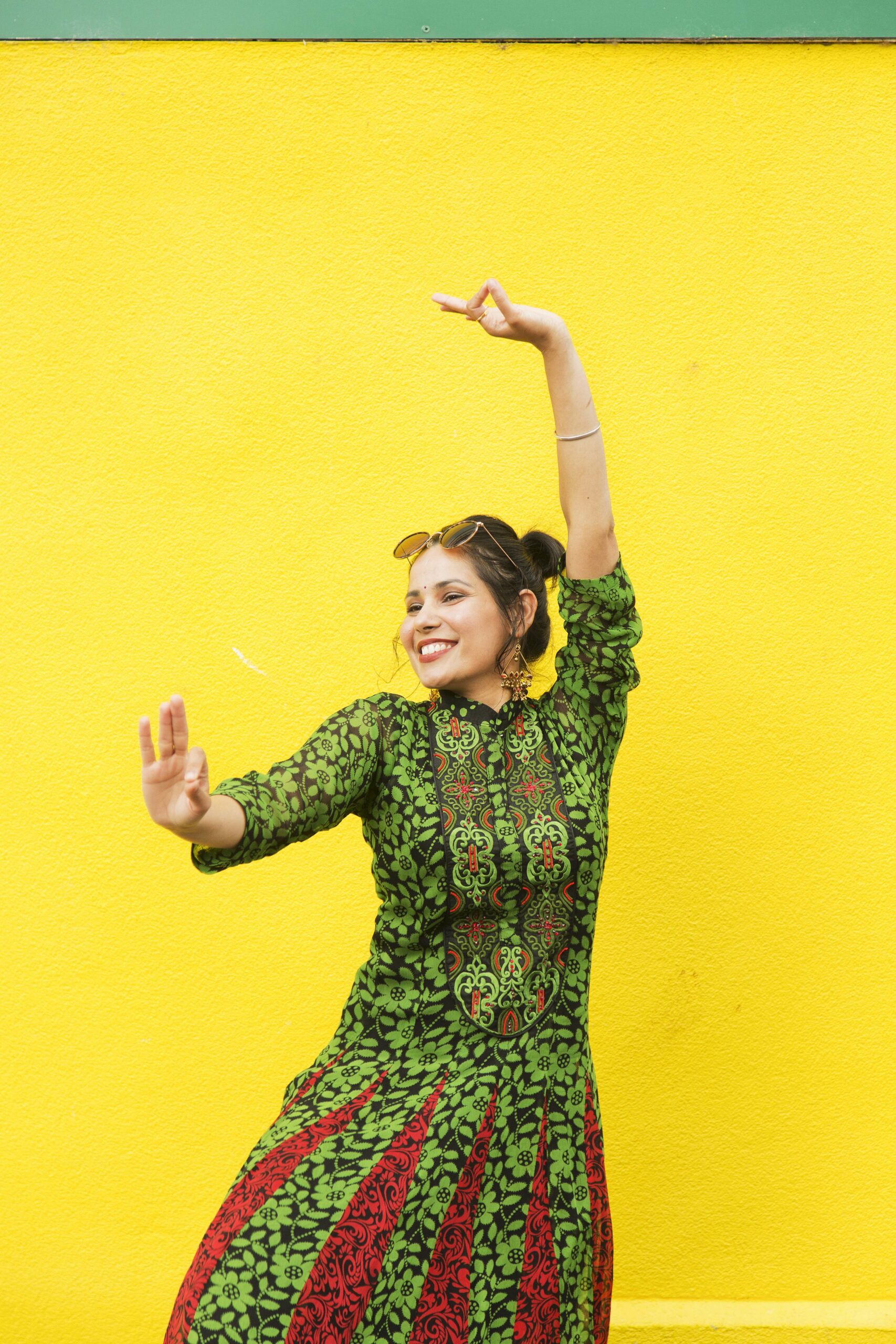 Seema will be taking a taste of Bollywood and Bhangra to the southside streets.
She said: "I'm excited to join STRUT on this unique project. I have always performed on stages, so performing on the road will be a unique experience for me.
"Dav and Bex's enthusiasm for this project is infectious and we have had a blast during rehearsals."
Originally from Punjab in India, the 37-year-old lives in Glasgow with her husband and two children.
She teaches dance in schools and nurseries, volunteers at the local Gurdwara and has had a radio show on Awaz FM since 2009.
Seema auditioned with STRUT after picking up a flyer, and was delighted to join the group and revel in her passion for dance.
"I've been performing since I was five years old," she said. "When I dance, I love that freedom.
"It's my own zone and I feel like I'm doing meditation as well. Bollywood films are really big, the songs and movies give me so much inspiration."
The festival will celebrate the different cultures that exist in Glasgow's southside.
Seema said: "It's quite important to have a festival like this because of the last 18 months. You're bringing live performance to the audience in a safe environment.
"Especially in the southside, there are a lot of different cultures so hopefully this performance will represent many of them and bring fun onto the streets.
"It's good to know different communities and we're learning from each other."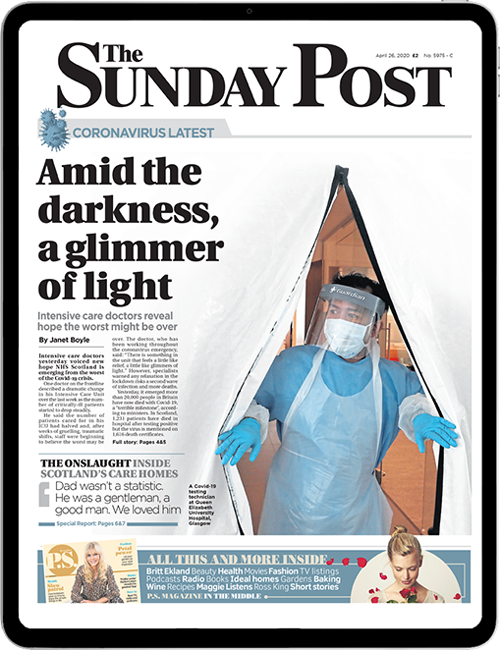 Enjoy the convenience of having The Sunday Post delivered as a digital ePaper straight to your smartphone, tablet or computer.
Subscribe for only £5.49 a month and enjoy all the benefits of the printed paper as a digital replica.
Subscribe