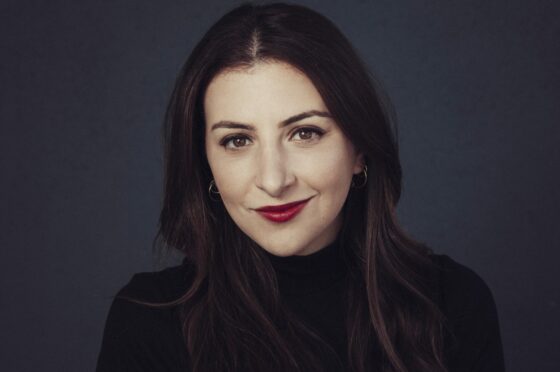 She came to Scotland with a backpack, left with an idea for a best-selling novel and Dana Schwartz says she cannot thank the country enough.
The 29-year-old's novel Anatomy, set in Edinburgh, is taking the US by storm and Schwartz, who was inspired to base her historic love story in the capital after holidaying here, hopes it's just as big a hit in Scotland when it is published here later this month.
"I just hope Scots readers like the book and I hope I have captured their capital city in a way in a way they like, and my genuine love of it comes across," said Schwartz. "It's such a magical city. I'm so glad I get to try to do it justice."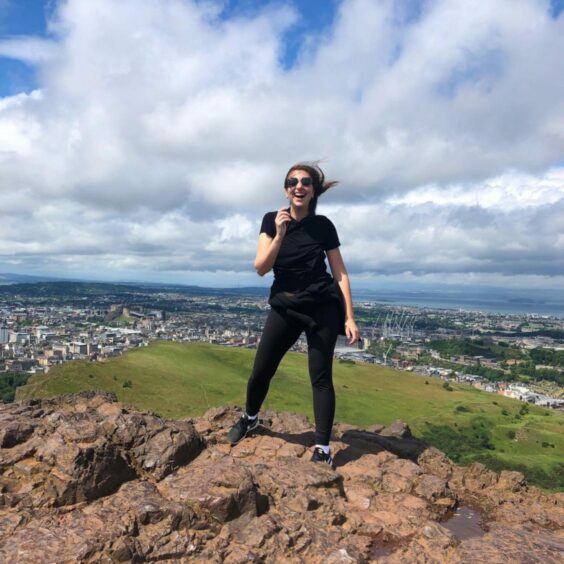 Schwartz, a journalist, TV writer and creator of top-rating history podcast, Noble Blood, lives in Los Angeles but a chance stop in Scotland on a whirlwind backpacking holiday stayed with her long after her visit.
"The first time I visited Edinburgh was 2015. It was just this wonderfully enchanting place. I was every stereotype of the American coming to a European city, astonished by how old things were. From then, I knew I wanted to write a book in that setting and in this period.
"It was just a holiday. After I graduated from college I just did the young person's tradition of trying to see as much of the world as possible. It was a backpacking holiday filled with hostels and night buses. The trip was a whirlwind. I visited 10 countries in three months. Edinburgh was the city that just stuck out for me. I wanted to come back."
Luckily she got that chance after securing a fellowship at Hawthornden Castle writers' retreat in Lasswade, Midlothian. "I came back in 2019 for a month. I got to spend all that time just staying in this beautiful place, writing and reading and talking with other writers. I loved it.
"It was just on the outskirts of the city so we bussed in a lot. After the fellowship I extended the trip, rented a car and drove up to the Highlands and the Isle of Skye. Glencoe was just breathtaking, then I drove down to Glasgow."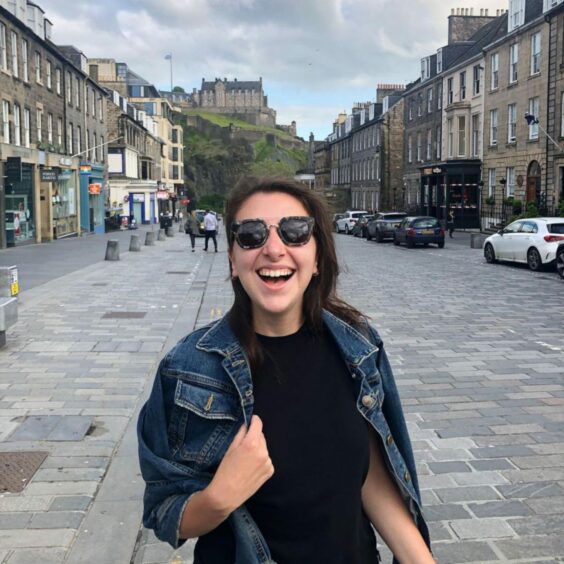 When she returned to the States, Schwartz set to work on the young adult novel. Set in Edinburgh in 1817, the gothic tale is about an aspiring surgeon who falls in love with a resurrection man who digs up dead bodies and sells them to doctors. "It was a story I had in my head for years before I wrote it and Edinburgh seemed like the perfect setting," she said.
"One thing I fell in love with about Edinburgh was its history. That was a huge influence for me, things like Greyfriars Kirkyard and the history of real hangings at the Grassmarket. I've been obsessed with the macabre medical history around Edinburgh for a while.
"It took me a while to plan. I named my main character after Hawthornden Castle. In fact, the castle is pretty much where the protagonist lives.
"This feels like the most personal book I have ever written and the story has been told exactly the way I wanted to tell it. I wanted it to be a little dark but a little earnest and romantic too.
"It's a young adult novel, exactly the type of novel I would have wanted to read as a teenager."
Anatomy has been on the New York Times' Bestseller list for three weeks. "I feel so lucky to have published this book," said Schwartz. "It's just this wonderful feeling when it seems to resonate."
With travel restrictions easing, Schwartz, who grew up in Highland Park, Illinois, hopes to return to Scotland – and the country will inspire her next novel too.
"I'm hoping to get back," she said. "Covid has made things a little insane. I haven't travelled since before lockdown and had to cancel a trip in April 2020, but I'm looking forward to being able to return.
"There will be more novels to follow, as I'm currently writing the sequel, in which I will definitely revisit Scotland."
Anatomy: A Love Story by Dana Schwartz is pubished by Piatkus in the UK on March 24; ebook available now
---
Serial killers, not bodysnatchers: Expert on a grave misunderstanding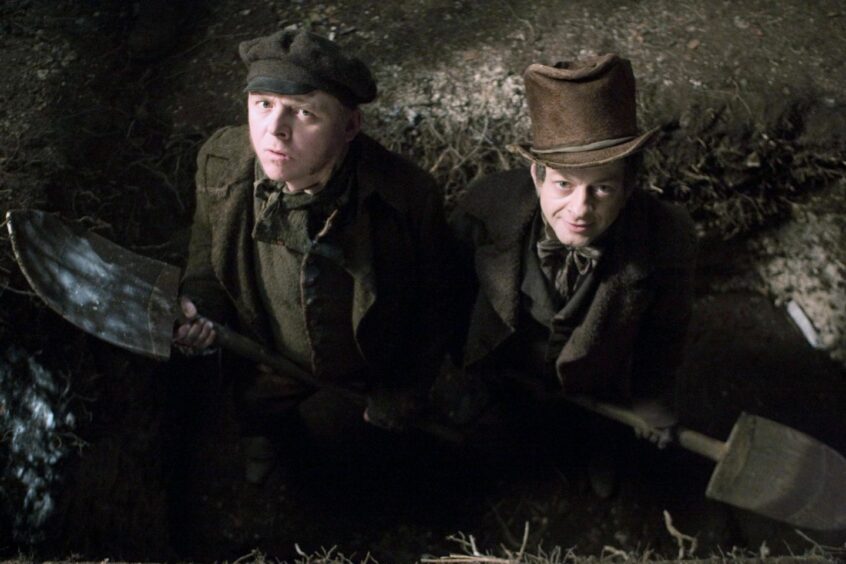 The Edinburgh depicted in Anatomy, Dana Schwartz's novel, was a dangerous place to be a corpse with the pioneering School of Anatomy having a high demand for dead bodies to dissect.
Bodysnatchers would dig up the bodies of the dearly departed and sell them off to anatomists for a tidy profit although, contrary to popular belief, the infamous Burke and Hare weren't grave robbers.
And author Janet Philip is on a mission to dispel the myth. The director of professional services and biomedical sciences at Edinburgh University regularly works in the university's Anatomical Museum, where the skeleton of William Burke is on display.
After hearing visitors discussing mythical stories about the mass murderer, research scientist Philip decided to publish a book, Burke: Now And Then, to get the true story out there.
"Burke and Hare never dug up any dead bodies," said Philip. "People think they were grave robbers and that they became lazy and started killing people but that's not true.
"Their very first victim was someone who actually died in Hare's lodging house and was already in the coffin when they realised they could get money back by selling the body. They filled it with bark to make it weigh the correct amount, then went to Dr Robert Knox's anatomy school.
"They got £7 and 10 shillings for it – and Knox reportedly told them if they could provide any more bodies for people to dissect, he was happy to take it off their hands. Another victim was someone in Hare's boarding house who got sick. He didn't want the reputation of people getting sick there, so smothered the person with a pillow.
"That was the start of a spree that saw the pair kill 16 people."
Philip, who is helping spread the true story by training Edinburgh tour guides, added: "It's a horrible story of people doing horrendous things for money. The truth is they just murdered people.
"Writers and artists do seem to be inspired by it, but I have no idea why that's the case. I think people like the baddies. Everyone seems to love a villain.
"It's a dark tale and if you stop and think this was happening not that long ago. We needed about 500 bodies a year, but legislation meant only people who were hung could be dissected. Burke and Hare provided medics with 17 bodies, one of which died naturally, which was just a drop in the ocean. It's fair to say it was quite a trade."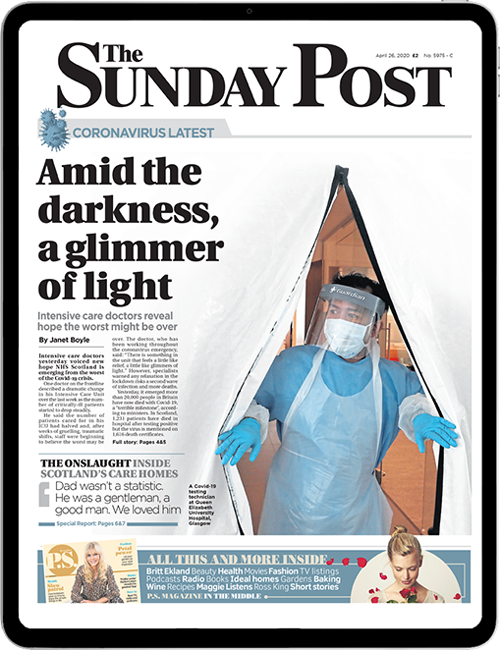 Enjoy the convenience of having The Sunday Post delivered as a digital ePaper straight to your smartphone, tablet or computer.
Subscribe for only £5.49 a month and enjoy all the benefits of the printed paper as a digital replica.
Subscribe