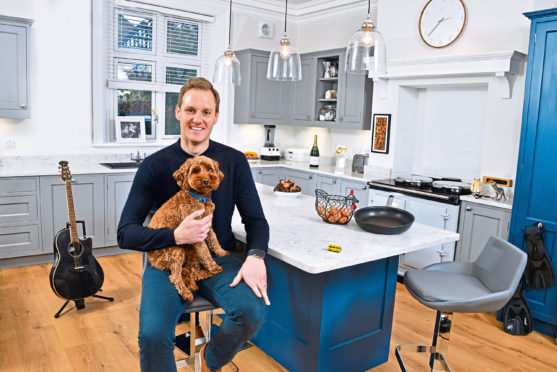 The BBC Breakfast presenter reveals how he copes with pressure, the trolls on social media and sparring with TV rival Piers Morgan.
How do you cope with the tragedies you've covered?
I still get upset, but there's nothing wrong with that. In my professional life, I switch on my professional brain. But there are times when you speak to people who have been through absolute heartbreak, and you can't not show natural human emotions. I do get tearful at times.
Given the number of tragic stories you've reported on over the years, have you ever had counselling?
No, never. My wife and I have a really good relationship and talk to each other a lot about things, and I also have a very strong faith and a grounding, which provides a balance and a sense of priorities in life. I have turned down jobs that required me to work on a Sunday. It's a really positive thing for me and my family. It reminds me of my priorities in life.
How do you view the criticism you've faced from breakfast TV rival Piers Morgan, who you've been sparring with on Twitter for some time?
Piers is brilliant at his job. I've known him for a few years and we get on well. I went to his 50th birthday party about 40 years ago! We've played golf a few times. He's a pantomime villain and I think that underneath all the froth, there's a nice bloke fighting to get out. It's important with social media to get a perspective. I know I'm valued by God, so I don't need to be validated by what people think of me. That helps me not to be affected by the truly horrible things people say.
Are you trolled a lot?
Yeah, but I have the skin of a rhino so I don't really mind about that.
How do you cope with stress?
Only one thing stresses me out – losing my keys. I'm not a stressed person, but I lost my keys about six months ago and spent two hours running round the house like a lunatic trying to find them. They were by the door. Exercise helps with stress, as does my life perspective. And I do like hitting golf balls.
How do you keep fit?
Every injury I've ever picked up is sport-related. I played football until I snapped my Achilles about three years ago. I play golf with mates. It's really important to switch your brain off at times, and that's why I love golf so much. It's probably the one time I put my phone away.
Are you careful about your diet?
One reason I exercise is because I love cake and curry. If I don't exercise, then my cake and curry needs force me to get new suits. I love food. It's one of life's great pleasures. I had an iced bun yesterday. It was magnificent.
---
Remarkable People: Extraordinary Stories Of Everyday Lives, Dan Walker, Headline, £20. Available now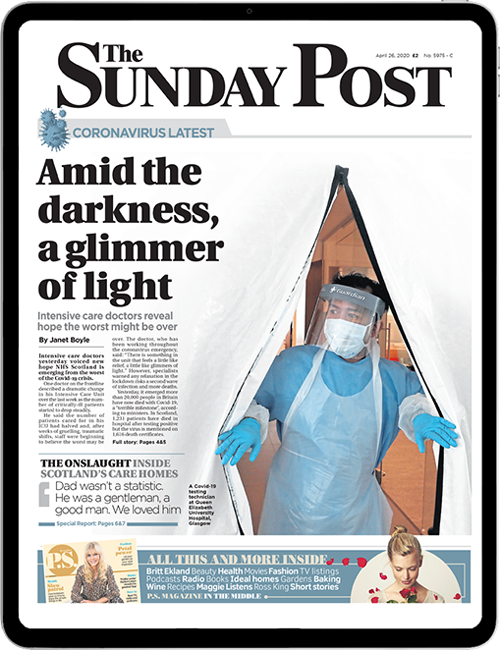 Enjoy the convenience of having The Sunday Post delivered as a digital ePaper straight to your smartphone, tablet or computer.
Subscribe for only £5.49 a month and enjoy all the benefits of the printed paper as a digital replica.
Subscribe