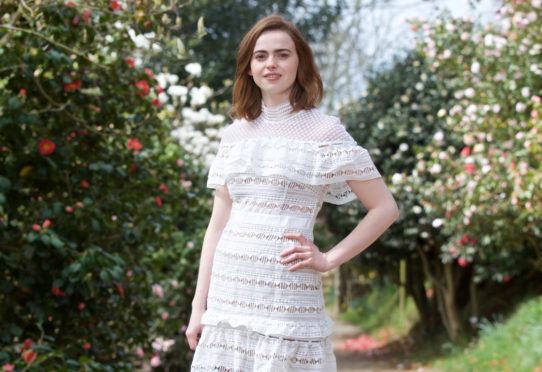 Daisy, 24, is the daughter of Tim Waterstone, founder of the bookstore chain, and film producer Rosie Alison
What was it like filming this fourth and final series in Corfu?
Last year we didn't know if that would be the final series and we were sad as we weren't sure we'd finished it properly. Knowing that this was definitely the end, we all made the most of it. The last couple of months were special.
And what about doing the last scene?
It was quite emotional. When I read the last script I was in tears at the end.
What will you miss most?
It was such a great, formative four years that I'll never forget. I loved the cast, the crew, the sunshine and the animals.
What was your worst animal experience?
I had to be seen giving a goat a hairdo this series. It really wasn't happy and I didn't have a lot of animal encounters, so I wasn't sure what to do.
Has acting always been your passion?
I can't remember a time I didn't want to act. I had an agent when I was 12 but I don't think I'd have made a very good child actor.
Was your mum, movie producer Rosie Alison, an inspiration?
She was involved with the Harry Potter films and I went to the premieres as well as the set now and again. Seeing how it was filmed inspired me. The first time was the set of The Chamber Of Secrets when I was seven and when I saw Daniel Radcliffe running down the chamber – I remember being jealous.
What is it like coming from a well-known family?
My parents brought my sister and I up not to be spoiled brats. I didn't really associate the family name with the shops until later.
Are you a keen reader?
Books are a huge part of my life. I read a lot more than I watch films – which probably isn't great as an actor.
What annoys you?
People in my way walking slowly in a group, but I'm quite patient usually. Maybe I'll get grumpier as I get older.
What are some of your non-acting ambitions?
I adore travelling. I was lucky enough to travel by train round Europe when I finished school, so getting to see places I love would be lovely. My grandmother was Brazilian and I'd love to go there more as I've only seen little bits of it.
---
The Durrells is on ITV tonight, 8pm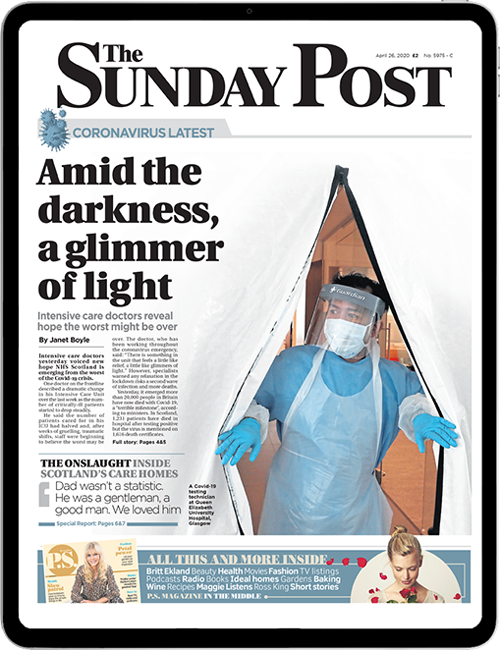 Enjoy the convenience of having The Sunday Post delivered as a digital ePaper straight to your smartphone, tablet or computer.
Subscribe for only £5.49 a month and enjoy all the benefits of the printed paper as a digital replica.
Subscribe