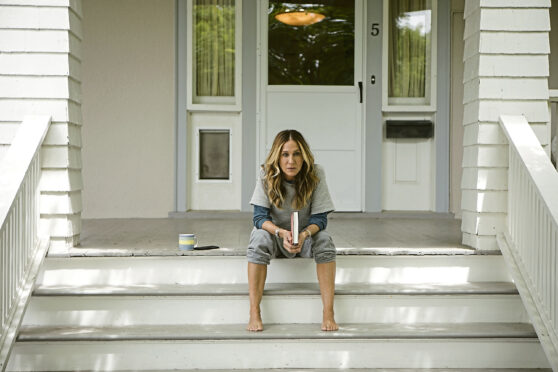 It is traditionally divorce day for lawyers preparing for couples to begin the end of their marriage on the first working Monday of the new year.
However, ahead of tomorrow's D-Day, family lawyers in Scotland say they have already heard from a rising number of people signalling a surging number of marital splits in 2023 if, that is, couples can afford it.
Inquiries usually spike in January after marital problems worsen over the festive period, and law offices have been closed for holidays but, this year, firms have been busy since Christmas.
Amanda Masson, a family lawyer at legal firm Harper Macleod, said: "We have become used to seeing an increase in inquiries.
"This year has, however, been slightly different from the past few years in that more people have made contact immediately our offices re-opened after Christmas."
Masson says the cost of living crisis has led to people feeling more stressed, which has an impact on relationships. However, the financial squeeze also makes it more difficult for people to pursue divorce.
She said: "In Scotland divorce is the last stage in the process of disentangling child-related and financial arrangements. Commonly, people resolve those issues without the need for orders to be made by a judge or sheriff, with the court becoming involved in granting the divorce only.
"Those cases in which the court does need to make orders can be managed efficiently to try to make sure that costs don't spiral, though there can be issues where the process depends in part on how the other spouse conducts their case.
"In this climate individuals don't just have to consider how to manage their legal costs. Preferred outcomes are more difficult to achieve, too."
Shaun George, partner and head of the family team at law firm Brodies LLP, added: "I usually advise clients to consider obtaining guidance from a counsellor before ending a relationship permanently. If the relationship has indeed broken down beyond repair, it is more important than ever in the current financial crisis for clients to obtain early legal advice to ensure that they understand their rights and obligations.
"Other than in circumstances where emergency remedies (such as interdict) are required, court actions should be discouraged."
Masson says the common outcomes of selling a property to purchase two homes or having the family home transferred to the sole name of one partner or spouse are more difficult when interest rates are rising.
She said: "Rental properties are few and far between, with rents at a high. Making two households work where once there was one to fund is hard without then also factoring in legal fees. More and more people are considering a temporary outcome known as 'nesting', in which couples agree to live separately but in the same property until such time as they can manage a more permanent financial separation.
!It is really important to consider the day-to-day aspects – what will life actually look like, as well as who will pay for what?
"Most people don't want life to continue as it was before the decision was made to separate; that is the point of ending a relationship, but tricky and unexpected issues can crop up around who uses which rooms, when, and who will be responsible for looking after children.
"Boundaries are important, and require careful navigation. It is also essential to consider how not only the fact of the separation but also the new arrangements will be explained to children to minimise the potential of any negative consequences in terms of their understanding or wellbeing."
Masson says sometimes preferred outcomes just aren't achievable. She added: "Staying together out of financial necessity or for the sake of ensuring children continue to have a stable home and a good standard of living is not ideal from the perspective of individual happiness and wellbeing, but it is sadly happening more and more because of the economic climate."
George added: "There is no doubt that the cost of living crisis will continue to impact on our work throughout 2023.
"It is going to be more difficult for some clients to obtain mortgage finance to buy out their former partner from a property. Loss of employment caused by business insolvency is also likely to create challenges. Nevertheless creative solutions can usually be found."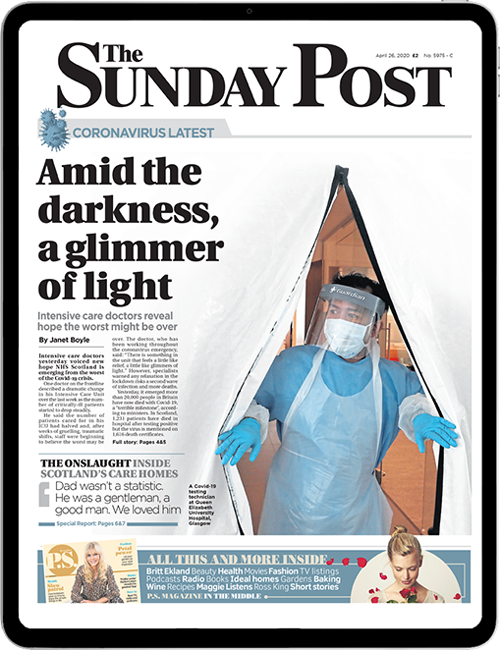 Enjoy the convenience of having The Sunday Post delivered as a digital ePaper straight to your smartphone, tablet or computer.
Subscribe for only £5.49 a month and enjoy all the benefits of the printed paper as a digital replica.
Subscribe