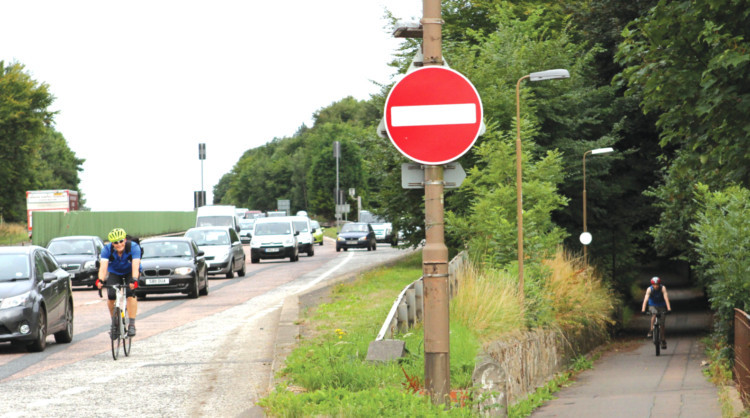 Cycle journeys in Scotland have fallen by almost a third over the past 12 months despite miles of new bike lanes being created in our cities.
Figures released by Transport Scotland reveal cycle use was down by about 30% at the end of May compared to the same period in 2020.
The drop comes after the £30 million Spaces for People scheme, funded by the Scottish Government, was launched in April last year. Councils were awarded a share of the money to improve the active travel experience in their areas.
The initiative was brought in to capitalise on fewer cars being on the road during lockdown and has seen pop-up cycling lanes appear on city streets across the country.
Most councils have yet to decide if some of the lanes will become permanent as motorists voice concern at the impact on traffic and the loss of some filter lanes.
Petitions have been launched in Glasgow and Edinburgh, with residents calling for temporary cycle lanes to be scrapped and filter lanes reinstalled. They are concerned traffic will become chaotic as people return to work as lockdown eases.
The AA said the new lanes could "cause havoc" when traffic flows return to normal levels. "At the time, it made perfect sense to create more bike lanes," said an AA spokesman, "but people are still wary of using public transport and, as more of them start using cars instead of buses and trains, the new cycle lanes are sure to cause significant disruptions."
Glasgow added 27 miles of new segregated cycle lanes to its roads in the past year or so, while Edinburgh added 24 miles to the network. Other cities, including Aberdeen and Dundee, also created more bike lanes during the pandemic.
Sustrans Scotland, the ­organisation that administers the Spaces For People scheme, said that there was evidence the number of cycle journeys was still significantly higher than when lockdown began in March 2020. Claire Daly, the ­charity's head of policy and communications, said: "Traffic congestion is not caused by giving people space to walk and cycle. Congestion happens when there are too many motor vehicles on streets.
"We are still in a ­pandemic and, with many people still needing to physically distance, rebalancing our streets is key."
Alex Robertson, from pro-cycling pressure group Pedal On Parliament, said if people don't feel safe on a bike or the bus then they're going to drive. "If that happens, ripping out bike lanes isn't going to stop us from becoming gridlocked," he said. "In fact, we need to put in more, so more people feel they can cycle safely."
As well as creating the pop-up facilities, many local authorities are still pressing ahead with longstanding cycle lane projects green-lighted before the pandemic struck.
Edinburgh City Council said a report on which cycle lane schemes should be kept will be discussed in coming weeks. "Recommendations will take public feed- back into account," a spokesperson said.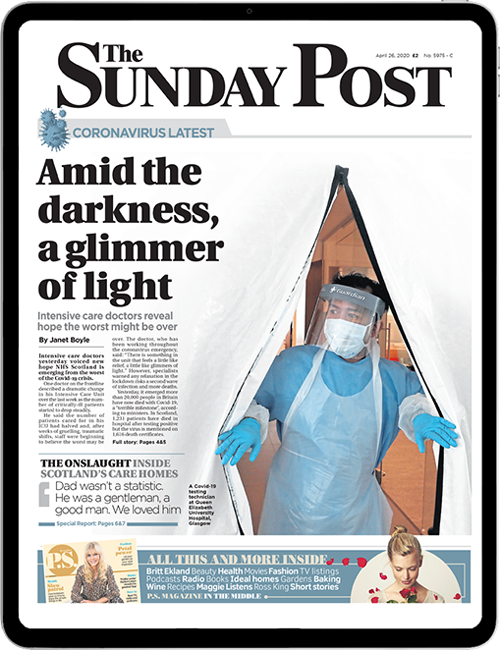 Enjoy the convenience of having The Sunday Post delivered as a digital ePaper straight to your smartphone, tablet or computer.
Subscribe for only £5.49 a month and enjoy all the benefits of the printed paper as a digital replica.
Subscribe