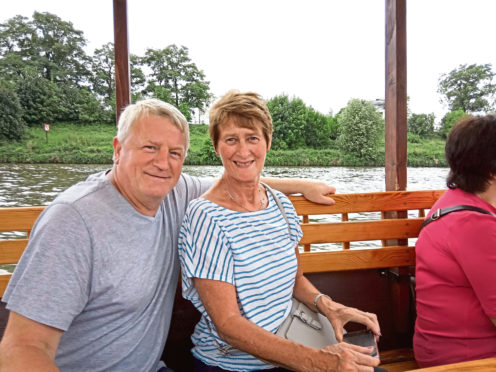 Mary and Allan Mara had that sinking feeling when the company they booked a Baltic cruise with went to the wall, leaving them £3,800 out of pocket.
In January 2019, the Dundee couple signed up for a two-week trip to St Petersburg aboard the Magellan, operated by Cruise & Maritime Voyages.
They had been due to go on the holiday with two friends in June this year, and were looking forward to travelling to the Russian port by sea.
"What swung it for us was that the ship was leaving from Dundee, which meant we only needed a taxi from the house to get to the port," said Mary, 73, a grandmother of three.
"We had been on cruises before but it meant first flying to somewhere like Southampton to catch the boat. We have all wanted to visit St Petersburg and some of the other Baltic cities for years as they look so beautiful. This seemed like the most convenient way to see them."
The couple weren't surprised when the cruise was cancelled in March, due to Covid-19.
The Maras had originally booked the trip at Barrhead Travel in Dundee. "We were of course disappointed that we couldn't go on the cruise but thought that it wouldn't be too much of an issue to get our money back or vouchers to use at a later date," said retired NHS worker Mary.
However, the couple were dealt a second blow in July when Essex-based Cruise & Maritime Voyages went into administration following a downturn in business caused by the pandemic.
The company's fleet of holiday ships, including the Magellan, were put up for sale.
Barrhead Travel told Mary to contact Abta for reimbursement as Cruise & Maritime customers were covered under its holiday protection scheme. Abta is the leading association of UK travel agents and tour operators.
However, she was stunned when the organisation that is there to help holidaymakers declined the couple's claim for a refund.
Mary said: "I received a letter from Abta stating that as we were scheduled to depart on June 1, returning June 14, and given that Cruise & Maritime ceased trading on July 20, 2020, we did not have a valid claim."
Further attempts to contact Abta were, according to Mary, unsuccessful and she would sometimes be put through to the wrong department when she phoned. "I couldn't believe it when I ran into all this hassle with the very people who were supposed to have us covered."
In frustration, Mary wrote to Raw Deal and we contacted Abta on her behalf. Areview was soon under way and Abta concluded that the Maras were indeed entitled to a full refund.
Abta said: "Our claims supervisor has been in contact with Mr and Mrs Mara to resolve this matter and make settlement of their claim. As they were clearly due a refund their initial claim was incorrectly rejected and we would like to apologise for the initial confusion."
But the saga didn't end there. Last week Mary received a refund of £3,305 from Abta – £495 less that the couple had claimed for.
When queried by Raw Deal, Abta explained that the deduction represented the travel agent's commission – and that the balance of the money would be refunded to the Maras by Barrhead Travel.
Abta said: "For the purposes of the claim we act in lieu of the failed company which in normal circumstances would have refunded Barrhead, which would then have refunded the customer in full, including their commission payment.
"As the claim payment went direct to the customer this did not include the agent's commission which Barrhead is arranging to pay directly to the customer and payment will be made shortly."
Mary said she had bought a three-piece suite rather than spend the refund cash on another holiday amid the travel uncertainty brought about by the pandemic.
She added: "We were going to to book another holiday for next year but I decided it would be safer putting the cash into a new sofa."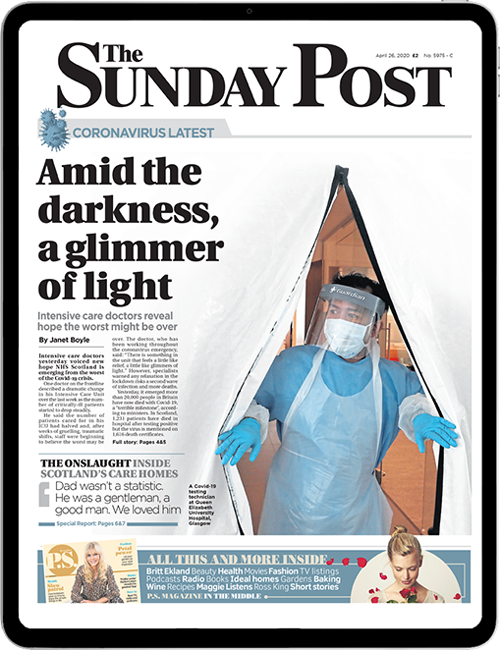 Enjoy the convenience of having The Sunday Post delivered as a digital ePaper straight to your smartphone, tablet or computer.
Subscribe for only £5.49 a month and enjoy all the benefits of the printed paper as a digital replica.
Subscribe