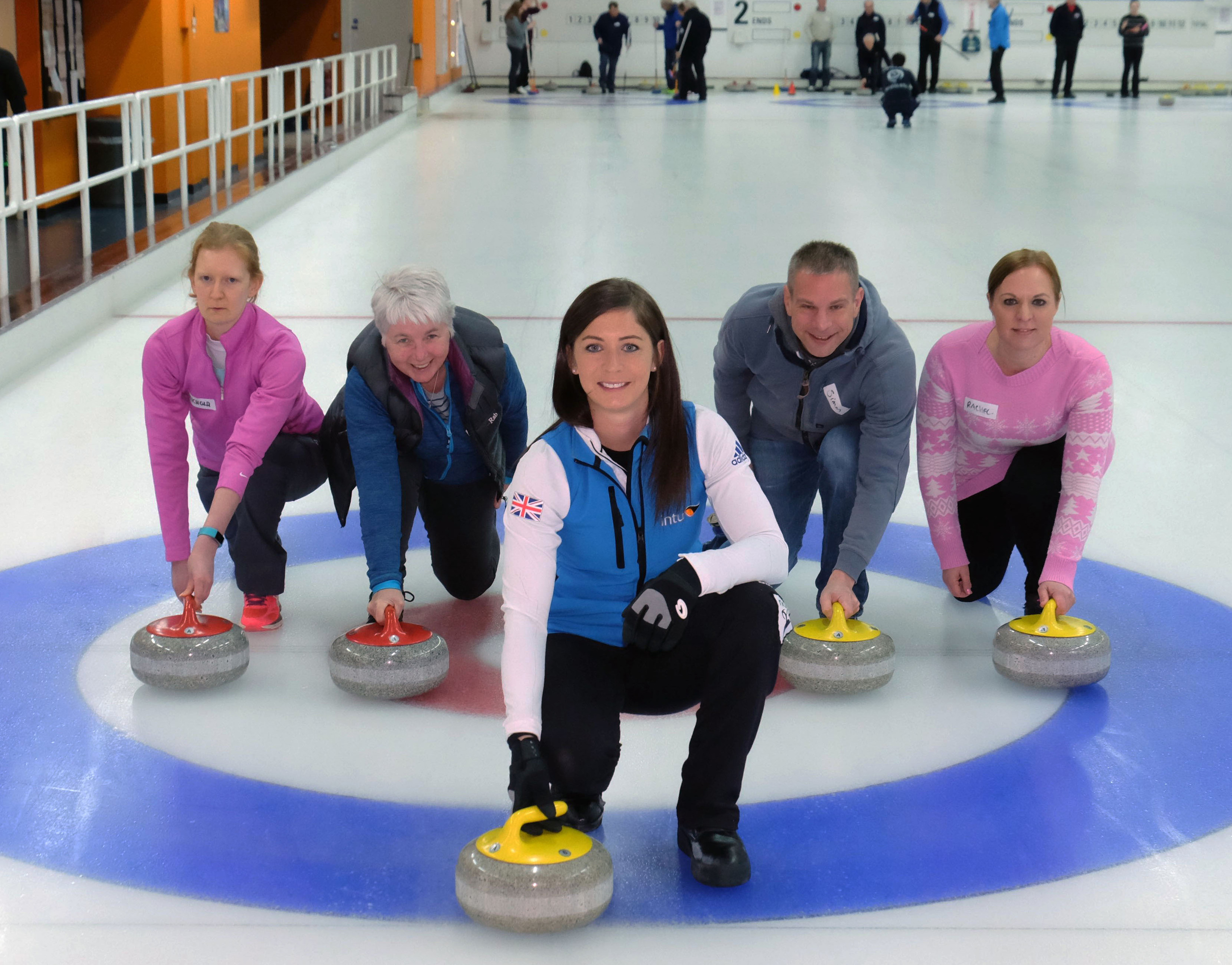 OLYMPIC curler Eve Muirhead has returned to the ice after her Winter Olympics endeavours in a training session with beginners at intu Braehead.
The 27-year-old attended the rink's Saturday Curling Sweep, where she serves as a Curling Ambassador.
She was helping curlers brush up on their skills by giving free coaching lessons to beginners.
One would-be curler, Morag Griffiths even drove the four-hour round trip from Taynuilt, in Argyle and Bute to Glasgow and back for the curling session.
Triple Olympian Eve, who has enjoyed a successful curling career winning Olympic, World and European medals said: "The image of curling has changed a lot since I first started playing as a nine-year-old.
"I'm sure a lot of people think curling is for an older generation – but nothing could be further from the truth and nowadays there are a lot of younger people taking up the sport.
"Curling is cool and it's really quite fun. It's a sport that can get you fit too, especially when you are throwing a 44-pound granite stone up a sheet of ice!"
There are more than 40 clubs and 1000 curlers of all ages and abilities playing on the curling rink at intu Braehead, which hosts starter sessions for the novice, to club competitions, disabled curling, to international tournaments featuring some of the world's best curlers
Scott Martin, general manager of intu Braehead Leisure says: "We have one of the best curling rinks in the country, which is available for anyone and everyone who wants to try curling.
"You don't have to be an experienced curler, as with a little help from Eve, we'll get you started playing the game."
For more information about curling at intu Braehead, email the Curling Development Officer, David Horne at david.horne@intu.co.uk or call 0141 885 4611.